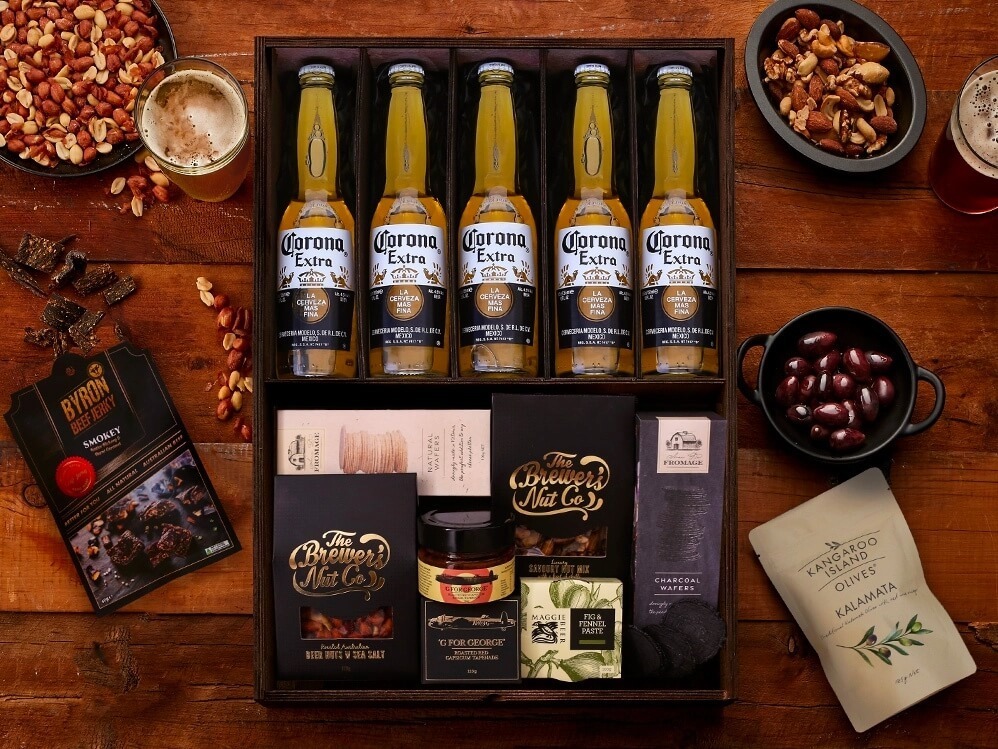 Corona Beer Hamper
Fully imported Coronas| nibbles| dips & more!
If you want to celebrate a special occasion this hamper is perfect for you. Including fully imported Corona Beers and many snacks to compliment including Kangaroo Island Olives, Brewers Nuts, Byron Beef Jerky, Roasted Eggplant Tapenade and a Capsicum & Fetta Tapenade. All hampers include FREE Australia-wide Delivery and will be delivered to your address of choice.

own it now, pay later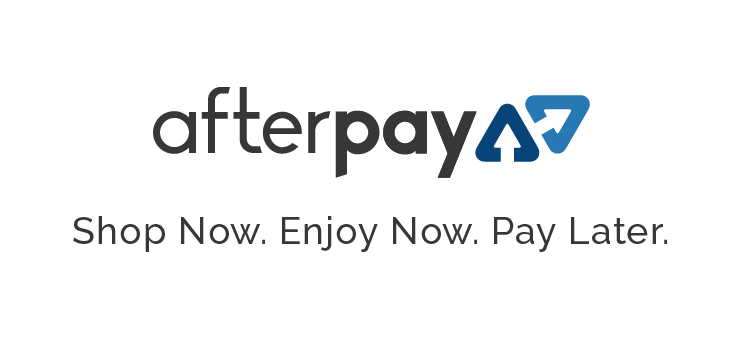 ---
Beer & Cider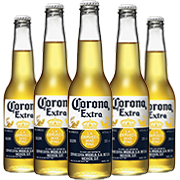 5 x Corona Fully Imported Beers 355ml
A top class, world famous beer. It's a statement for friends in the summer for a good time.
Savoury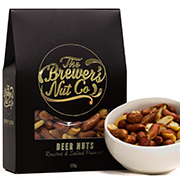 Brewer's Nut Co. Classic Beer Nuts 120g
Premium Australian Nuts. The perfect addition to any entertainer's table, or to share by the handful with mates over a cold beer.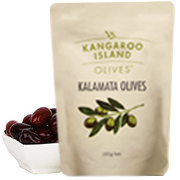 Kangaroo Island Olives Kalamata Olives 185g
Grown and made on Kangaroo Island using organic farming practices, these gorgeous Kalamata olives will bring life to your next platter.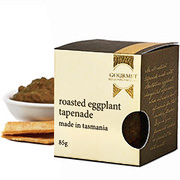 Gourmet Regional Produce Roasted Eggplant Tapenade 85g
This Tasmanian made tapenade made from plump ripe eggplants, roasted until they're just right is a real winner on a gourmet spread.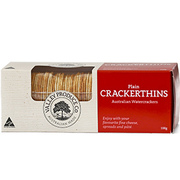 Valley Produce Cracker Thins Plain 100g
Wonderfully morish these crackers will keep you going back for more and more. Match them with a trio of dips and condiments.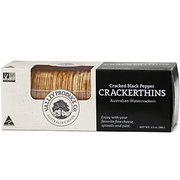 Valley Produce Cracker Thins Cracked Pepper 100g
Yarra Valley produce is some of Australia's best and that's no exception with these flavoursome pepper crackers from Valley Produce.
Byron Beef Jerky 'Smokey' 40g
Crack open a cold beer and enjoy this beef jerky made from 100% grain-fed lean Australian beef, in the beautiful Byron Shire Hinterland.
Gourmet Regional Produce Capsicum & Fetta Tapenade 85g
Produced in Tasmania by the experts at Gourmet Regional Produce, this tapenade will keep the whole family happy as a pre-dinner nibble.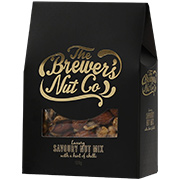 Brewer's Nut Co. Savoury Nut Mix 120g
Delicious savoury nibbles, this premium nut blend features rosemary, garlic & sea salt seasoning with a hint of chilli.
Also Included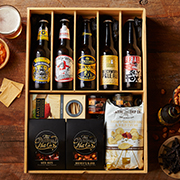 Handcrafted Wooden Box
Handcrafted with a stylish, rustic finish; our wooden compartment boxes ensure our gourmet hampers arrive safely and in style.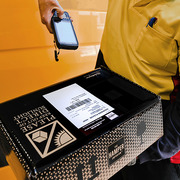 Track & Trace of your Hamper
There's nothing like order tracking for peace of mind, and our system allows you to follow your delivery from our warehouse to their door.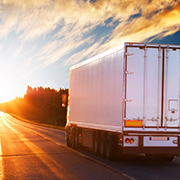 Free Australia Wide Delivery
FREE Standard Australia-wide delivery for all hampers, with express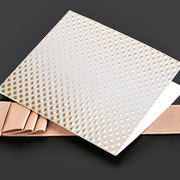 Optional Free Premium Gold Card
Send a beautifully embossed gift card with your message inside.
---
Standard Delivery - FREE
NSW, VIC, QLD metro areas
1 - 4 Business Days
TAS, SA metro areas
3 - 5 Business Days
Perth, Darwin & regional areas
5 - 8 Business Days
Express Delivery* - from $16.95 per hamper
Sydney Metro Area
Same / Next Business Day
Melb, Bris, Adel, Perth, Can, NSW cities
Next Business Day
Darwin & outside of major cities
1 - 3 Business Days
*Delivery times based on orders placed before 1pm on the same or previous business day (except for Same Day Sydney which is 10am).
Visit our
Delivery C
alculator
for timeframes to your delivery postcode.
Due to seasonal variations and exclusivity of our stock, items in hampers are occasionally substituted for products of the same or higher value and quality.
Explore One Of Our Best Gift Hampers – The Corona Beer Hamper!
A good beer hamper is always a great gift for friends. On the Hamper Emporium, you can choose from a variety of beer gift hampers, which are all unique in their own way. One of the finest gift hampers in our range is the Corona Beer Hamper, so let us take a closer look at this gift hamper and find out what makes this hamper so special.
What Beers Can I Find In The Corona Beer Hampers?
As the name suggest, our Corona gift hampers are filled with imported Corona beer. Corona is a popular beer across the world and finds its origins in Mexico. The beer was first released in 1925, so it carries a lot of history and experience with it.
What Can You Tell Me About The Corona Beer In Your Gift Hampers?
Corona is a beer made from barley malt, rice, corn, hops, yeast, antioxidants and a stabiliser called propylene glycol. The presentation of the bottles has evolved since the creation of the beer, but still maintained its golden trademark colours.
In addition to being used as a beer, Corona beer is also an ingredient for many cocktails. Some bars and restaurants serve a special cocktail called the "Coronarita", which is a delicious beer cocktail with Corona Beer as a main ingredient.
What Other Products Can I Find In The Corona Beer Hamper?
To accompany the selection of Corona beers, Hamper Emporium chose a wide selection of savoury nibbles from various quality brands such as Kangaroo Island Olives, Partridges Artisan Bakehouses, the Brewer's Nut Company and Gourmet Regional Produce.
All savoury nibbles included in the Corona Beer Hamper complement the flavour of the incorporated Corona beer. Included snacks such as crackers, nuts, jerky, tapenade and olives tend to work well with this beer and can be consumed throughout the year.
Are There More Beer Hampers On Hamper Emporium?
Hamper Emporium has a large variety of beer hampers, christmas gift baskets alcohol and cider hampers, which are the perfect gift for your beer loving friends. Customers who need more than one beer hamper as a gift, will have no problem finding suitable choices on our website.
In addition to the Corona Beer Hamper, customers can also go for the Premium United Nations of Beer Hamper. The Premium United Nations of Beer Hamper contains various international beers, but also some exquisite choices from the beer country – Belgium. When you choose the Premium United Nations of Beer Hamper, you will find Belgian classics such as Chimay and Hoegaarden.
When you head over to our beer hampers category, you will also find other beer hampers such as "MicroBreweries of Australia Hamper", "Beers of Australia Hamper", "Anzac Ciders Hamper" and the "James Squire Ale Hamper".
All beer hampers from the Hamper Emporium come in a handcrafted wooden box, so customers will not have to worry about the presentation of their gift. The wooden box and ribbon is also displayed on the product image, so you will immediately know how your gift is going to look like.
Great beers do not always come from countries such as Germany and Belgium, because Mexico created an excellent beer with Corona. This Mexican beer is remarkably good, so our hamper designer decided to create an entire hamper in honour of this beer.
If your recipient is a big beer lover, then you simply cannot go wrong by gifting him a selection of Corona Beer. Even though there are other beers to take advantage of in our range, the Corona Beer Hamper should certainly be on top of your list considering the high quality of the beers and the tremendous selection of gourmet nibbles accompanying them.
Still, if you want to consider some of the other premium beers in our range, you'll certainly get plenty of options. To ensure there is enough variety to please every beer lover, you will find everything from Australian craft beers to international premium lagers in our range. Some of the well-known international beers you'll find at the Hamper Emporium include Bitburger, Chimay and Kronenbourg. However, customers can also find craft beers from Australia's leading craft beer breweries such as James Squire and Burleigh's. So, before you make your final beer hamper decision, make sure you check out all your options before you check out!
Is a Beer Hamper a Good Birthday Gift?
Many of our customers choose one of our beer hampers as a birthday hamper. Of course, certain recipients will appreciate this type of birthday hamper more than others; this because our birthday hampers containing beer seem most popular with male recipients. However, if your recipient is female and a beer fanatic, there is nothing stopping you from choosing one of our beer hampers as a birthday hamper.
The type of beer hamper you select as your birthday hamper depends on the personal preferences of your recipient. If your recipient prefers Australian beers, be sure to pick one of our Aussie beer hampers as a birthday hamper. However, if your recipient prefers international beer, check out some of our other options.
Could I Gift a Beer Hamper for the Holiday Season?
When you ask Aussie men what they would like for Christmas, you will find that many of them will answer "a couple of beers". So, choosing a beer hamper over other traditional Christmas hampers could certainly be a good choice for those recipients.
There are many beverages to discover in our Christmas hampers too. Our Christmas hampers may contain a selection of wines, champagnes, whiskies, and even port. So, if you want to keep all options open, check out the collection of Christmas hampers too. Once again, make sure you pick one of our Christmas hampers that matches your recipient's personal preferences.