'Entertainer' Gourmet Hamper
Gourmet nibbles and more
The hamper is generously packed with a mixture of favourite gourmet savoury nibble items and has everything pleasing to the taste. Presented in a luxury keepsake box and includes FREE Australia-wide Shipping.
---
Savoury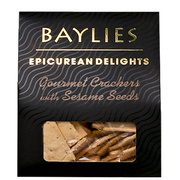 Baylies Gourmet Crackers with Sesame Seeds 130g
Baylies are one of the original gourmet providores, and these crackers are handmade with Australian Extra Virgin Olive Oil.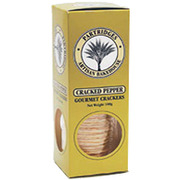 Partridges Artisan Bakehouse Pepper Crackers 100g
Made with the perfect amount of black cracked pepper, these gourmet crackers from the Yarra Valley will add flavour to any entertaining plate.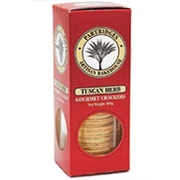 Partridges Artisan Bakehouse Tuscan Crackers 100g
Made with classic Tuscan herbs including rosemary, basil and oregano, these gourmet crackers are perfect for entertaining.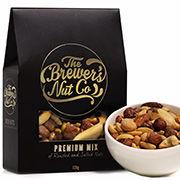 Brewer's Nut Company Premium Nut Mix 120g
Best tasting roasted, salted Brazilian nuts, creamy cashews, hazelnuts and Australian peanuts and almonds.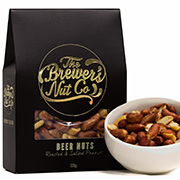 Brewer's Nut Co. Classic Beer Nuts 120g
Treat everyone to our delicious Aussie beer nuts; guaranteed to go down a treat.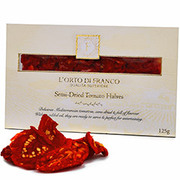 L'Orto Di Franco Semi-Dried Tomato Halves 125g
Delicious Mediterranean tomatoes, semi-dried an full of flavour. With no added oil, they are ready to serve.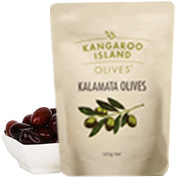 Kangaroo Island Olives Kalamata Olives 185g
Plump, juicy and bursting with flavour, Kangaroo Island Olives are 100% Australian. This is island produce at I's best.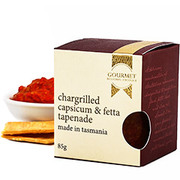 Gourmet Regional Chargrilled Capsicum Tapenade 60g
A delicious combination of Australian capsicums, chargrilled to perfection, fresh fetta cheese and olive oil. Handmade in Tasmania.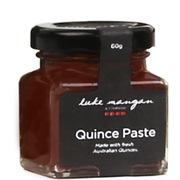 Luke Mangan Tasmanian Quince Paste 60g
A sensational Australian quince fruit paste made in Tasmania with the freshest ingredients. A delicious addition to cheese platters.
Also Included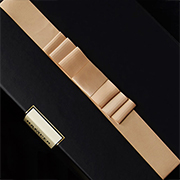 Premium Black Gift Box with Gold Ribbon
This gift box is sure to impress, lined with luxury white embossed paper and finished with a fine grosgrain ribbon.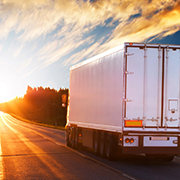 FREE Delivery to Anywhere in Australia
Make the most of our FREE delivery service to any address within Australia, all included in the price of your hamper.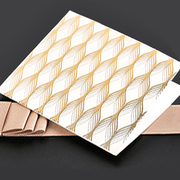 Optional FREE Premium Gold Card
Write a personal message to your recipient and it will be presented in this luxury gift card with gold foil embossing.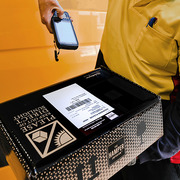 Comprehensive Track & Trace
Your parcel can be tracked as it is shipped anywhere in Australia. A tracking ID is emailed upon dispatch.
---
Standard Delivery - FREE
NSW, VIC, QLD metro areas
1 - 3 Business Days
TAS, SA metro areas
3 - 5 Business Days
Perth, Darwin & regional areas
5 - 8 Business Days
Express Delivery* - from $14.95 per hamper
Sydney Metro Area
Same / Next Business Day
Melb, Bris, Adel, Perth, Can, NSW cities
Next Business Day
Darwin & outside of major cities
1 - 3 Business Days
*Delivery times based on orders placed before 10am on the same or previous business day.
Visit our
Delivery page
for detailed delivery information.
Due to seasonal variations and exclusivity of our stock, items in hampers are occasionally substituted for products of the same or higher value and quality.
Need a Gift for an Entertainer? Consider our Entertainer Gourmet Hamper!
One of the gourmet hampers at the Hamper Emporium which has been updated with new products is the Entertainer Gourmet Hamper. The new combination of products makes this the best gift option for a recipient who likes to entertain. So, let us take a closer look at all the delicious products in this gourmet hamper, so you can make an informed decision.
Baylies Gourmet Crackers with Sesame Seeds
Handmade with extra virgin olive oil, these gourmet crackers are a real treat for anyone with an appreciation for gourmet foods and delicacies. The crackers can be added to a cheese platter as an accompaniment, but can also be eaten on their own because these crackers are truly wonderful.

These gourmet crackers with sesame seeds are made by Baylies Epicurean Delights, a company founded by Robert and Angela Bell. The couple has a true passion for food and resulted into a wide range of gourmet fruit cakes, sweet biscuits, gourmet crackers, lavash, pralines, tart shells, Christmas cake and delicious puddings.

In our range of gourmet hampers, you will find several products from Baylies Epicurean Delights; this includes many Christmas-themed treats such as a handmade fruit cake and lavash. So, if you know your recipient loves these foods, be sure to take advantage of our Christmas hampers.
Partridges Artisan Bakehouse Crackers
Recipients who love to entertain will need a large selection of crackers for their guests, so our hamper designer also added some delicious crackers from Partridges Artisan Bakehouse. These crackers are available in two flavours, Tuscan herbs and black pepper.

All crackers inside this hamper can be eaten on their own, but also be served with a selection of cheeses. Therefore, customers can acquire this gift hamper as a present for a cheese and wine evening, or for a recipient who likes to throw a regular party.
Brewer's Nut Company Premium Nut Mixes
No matter what kind of party your recipient likes to throw, some premium nut mixes always go down well. Inside the Entertainer Gourmet Hamper, your recipient will be able to find a blend of premium nuts, as well as some classic beer nuts to accompany handcrafted Australian beers.
L'Orto Di Franco Semi-Dried Tomato Halves
For parties with a more Mediterranean flavour, our Entertainer Gourmet Hamper contains the L'Orto Di Franco Semi-Dried Tomato Halves. These tomato halves are made and stored the natural way, which means they do not contain any added oil and remain the healthy snack they were meant to be.
Kangaroo Island Kalamata Olives
The story of Kangaroo Island olives started in the early 90s, when the first olive tree was planted approximately 400 metres from the Nepean Bay Waterfront. Today, Kangaroo Island owns a mature olive grove with more than ten different olive varieties; this has allowed them to produce award-winning extra virgin olive oil as well as their outstanding Kalamata olives.

Superior flavour is certainly associated with Kangaroo Island olives, but the premium flavour is not the only reason why this brand was selected for our Mini Delights Xmas Hamper, because Kangaroo Island products are considered to support the environment. Kangaroo Island grows and harvests its olives with respect for surrounding native vegetation and wildlife, which means they have a positive impact on the nature of South Australia.

The Kalamata Olives produced By Kangaroo Island are quite unique where taste is concerned as well. They feature a red wine and vinegar flavour, while providing consumers with a wonderful aroma that makes the mouth water.

The olives can be eaten as a snack on their own, but they are also used by many Australian businesses and chefs to accompany antipasto, pizza, salads and cooking sauces. So, whether your recipient is an aspiring chef or a foodie, Kangaroo Island Kalamata Olives always go down well.
Is your recipient serving any pizza or Italian salads? Then these Kalamata olives from Kangaroo Island will work incredibly well with the Italian dishes your recipient is serving. The olives are grown, harvested and packaged in Australia, so the Hamper Emporium and its customers can always count on a fresh supply.
Gourmet Regional Tapenades
A tapenade is a nice savoury paste or dip, which is usually made from black olives, capers and anchovies. Of course, the tapenades inside this hamper have something unique to offer, because they are all made with fresh ingredients and feature some extraordinary flavours.

The first Gourmet Regional Tapenade is a tapenade made from Australian eggplant, chargrilled capsicums, olive oil and a hint of cumin. Considering the smoky flavour of this tapenade, your recipient will be able to experiment with many delicious appetisers and party foods.

Inside this Entertainer Gourmet Hamper, the recipient will also be able to take advantage of a chargrilled capsicum tapenade with feta cheese. Like the other tapenade in this hamper, it is perfect for your appetisers and party foods, but can also be spread on some sourdough as a snack throughout the day.
Quince Paste from Tasmanian Fruit Pastes
While not everyone is familiar with quince paste, it is an exceptional treat every entertainer should have in his or her house. The paste is made with fresh fruit from the Quince tree, which delivers the characteristic orange colour to the paste, as well as its sweet taste and floral flavour.

There are numerous ways for entertainers to use the delicious quince paste in our Entertainer Gourmet Hamper. Firstly, the quince paste can be used as a bread spread at breakfast, but it can also accompany a nice roast during the holiday season.

One of the major benefits of the quince paste inside this gourmet hamper is the fact it can be stored for a considerable amount of time, like the crackers and other gourmet products this hamper contains. Thanks to the relatively long shelve life, entertainers will be able to use these products whenever they want, even if they want to enjoy the products on their own somewhere down the line.
Free Delivery for the Entertainer Gourmet Hamper!
When you purchase one of the Entertainer Gourmet Hampers from our range, you can take advantage of a free delivery. Shopping for the holidays can be quite expensive, so if you can save some money on delivery costs by shopping at the Hamper Emporium, why not take advantage of it?

We also need to mention that the free standard delivery does not only apply to our Entertainer Gourmet Hamper, because other gourmet hampers on our website are also eligible for free delivery.

Naturally, customers are not obligated to use our free delivery, since we also have some options to speed up the delivery process. However, the delivery time of your hamper will depend on where you live, so always check the delivery times underneath the product description for a delivery estimate.
Conclusion
Our Entertainer Gourmet Hamper is not only an affordable choice from our range, you can save some money as well by using our free delivery option. Still not certain if this hamper is perfect for your recipient? Then do not hesitate to have a look at other gourmet hampers available in our range.

From wines, champagnes and beers to alcohol-free hampers, there are plenty of options for the holidays. Of course, do not forget to have a look at our range for other occasions as well, since the Hamper Emporium offers hampers for every occasion!

Entertaining is never as easy as it looks. Because we admire the entertainers amongst our recipients, we have created an entire hamper in their honour – the Entertainer Gourmet Hamper. Inside the Entertainer Gourmet Hamper, the recipient will find everything they would usually need for a party or get-together; this includes crackers, nut mixes, olives, tapenades and more. It is the ultimate selection of gourmet treats for entertaining recipients, so if your recipient meets these requirements, be sure to consider the Entertainer Gourmet Hamper for the next special occasion.

Naturally, there are more things that make the Entertainer Gourmet Hamper special, because our hamper designer only selected a select few brands that could provide the high quality our hampers demand. Therefore, customers can find well-known Australian brands inside the Entertainer Gourmet Hamper, which includes Baylies Epicurean Delights, Partridges Artisan Bakehouse and Kangaroo Island. All brands included in this hamper are known for the handmade quality of their treats, so not only will this hamper entertain the recipient, it will also provide them with one of the most exhilarating gourmet experience!