in stock | ships now
$149
From gourmet chocolate to rich tapenade; it's all here to be savoured in the beautifully presented Ultimate Foodies Hamper. A flavour filled journey of discovery for those who treasure the fine delight of perfectly crafted gourmet treasures. From Kangaroo Island Olives to Willie's Cacao Chocolate; every item is carefully selected for quality and the ultimate enjoyment. Includes FREE Shipping Australia-wide.
---
Savoury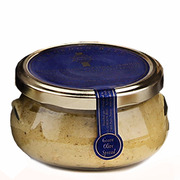 Le Cordon Bleu Paris Olive Fennel Spread 180g
A traditional French spread celebrating 120 years of fine food production; with full flavours that pair perfectly with soft cheeses.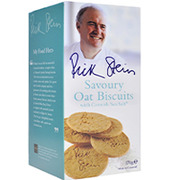 Rick Stein's Cornish Seasalt Oat Biscuits 170g
English oat biscuits made with Cornish sea salt, a great biscuit alternative for health-conscious customers.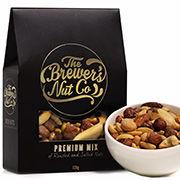 Brewer's Nut Company Premium Nut Mix 120g
The finest selection of nuts including salted Brazilian nuts, creamy cashews and Australian peanuts and almonds.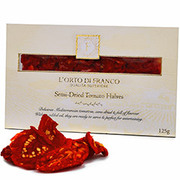 L'Orto Di Franco Semi-Dried Tomato Halves 125g
Tomato halves that are full of flavour and ready to serve for that special occasion.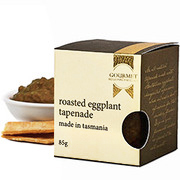 Gourmet Regional Roasted Eggplant Tapenade 85g
Australian tapenade that can be served as an appetiser or on a cheese platter. Made in Tasmania.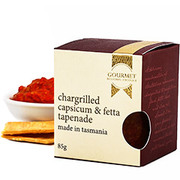 Gourmet Regional Chargrilled Capsicum Tapenade 85g
Delicious tapenade suitable for foodies, gourmet lovers and even food critics! Made in Tasmania.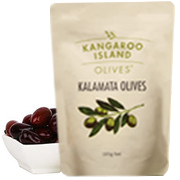 Australian Kangaroo Island Kalamata Olives 185g
Simply delicious Australian-grown olives from our friends on Kanagaroo Island! A perfect addition to any gourmet platter.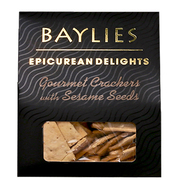 Baylies of Strathalbyn Gourmet Crackers 130g
Handmade with sesame seeds and extra virgin olive oil, these Australian crackers are truly delicious.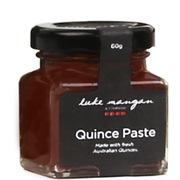 Luke Mangan Tasmanian Quince Paste 60g
Blended from the finest Tasmanian ingredients; this is the perfect quince paste to accompany the finest quality cheeses.
Biscuits & Sweets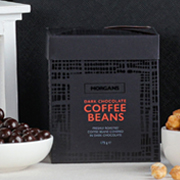 Morgan's Dark Chocolate Coffee Beans 175g
Roasted coffee beans topped in delicious premium dark chocolate. Made in Sydney.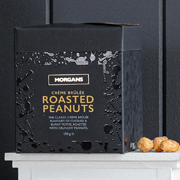 Morgan's Crème Brûlée Roasted Peanuts 175g
A selection of crunchy roasted Australian peanuts with a classic caramalised toffee flavour. Made in Australia.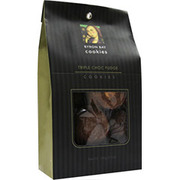 Byron Bay Cookie Triple Choc Fudge 150gm
This is Byron Bay Cookie Company's signature cookie, with rich flavour & dense texture, they're the ultimate in chocolate biscuits.
Chocolate
Willie's Milk Of The Gods 'Rio Caribe 44' 50g
Sublime chocolate release from Willie's Cacao, a gorgeous milk chocolate made from exotic cacao beans.
Willie's Sierra Leone 70% Dark with Ginger & Lime 50g
Ginger and lime chocolate combination made with cacao beans coming from the Kailahun District in Sierra Leone.
Pantry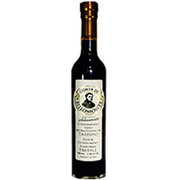 Conte Di Bellomonte Black Truffle Oil 100ml
There's something so stunning about the flavour of truffles and this infused oil is simply delightful, turning any meal into a 5 star one.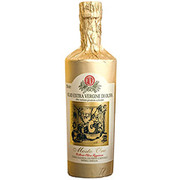 Calvi 'Mosto Oro' Extra Virgin Olive Oil 250ml
Wrapped in gold foil to protect is from light this Extra Virgin Oil is delicate with a mild almond flavour. Will enhance the most refined dish.
---
Standard Delivery - FREE
NSW, VIC, QLD metro areas
1 - 3 Business Days
TAS, SA metro areas
3 - 5 Business Days
Perth, Darwin & regional areas
5 - 8 Business Days
Express Delivery* - from $14.95 per hamper
Sydney Metro Area
Same Business Day
Melb, Bris, Adel, Perth, Can, NSW cities
Next Business Day
Darwin & outside of major cities
1 - 3 Business Days
*Delivery times based on orders placed before 1pm on the same or previous business day.
Visit our
Delivery page
for detailed delivery information.
Due to seasonal variations and exclusivity of our stock, items in hampers are occasionally substituted for products of the same or higher value and quality.
Reserve Only the Best with the Ultimate Foodies Hamper
There are a number of gourmet gift hampers at the Hamper Emporium, so why would you choose our Ultimate Foodies Hamper? Well, our Ultimate Foodies Hamper lives up to its name with an incredible selection on delicacies from all over the world. Let us have a closer look at some of the products in our Ultimate Foodies Hamper, so you can decide if this foodie hamper is the right choice for your recipient.
Le Cordon Blue Paris Green Olive Spread with Fennel
A good olive spread can be great to accompany your favourite dishes, which is why we added one of the finest olive spreads in the world to our Ultimate Foodies Hamper, Le Cordon Blue Paris Green Olive Spread with Fennel.

Le Cordon Blue Paris Green Olive Spread with Fennel is typical for the Provence region and is characterised by a high percentage of fresh olives used in the creation of the spread. Le Cordon Blue Paris Green Olive Spread with Fennel is made with 80% olives, with the remaining 20% being capers, fennel, water, olive oil, salt, spices, fennel and concentrated lemon juice. The Green Olive Spread from Le Cordon Blue can be served on a slice of toast, but can also accompany your cheeses during a cheese and wine evening. Still, no matter what you use it for, this outstanding olive spread will never disappoint.
Rick Stein's Savoury Oat Biscuits with Cornish Sea Salt
Is your recipient a fan of good oat biscuits with just a hint of salt? Then these biscuits from the Rick Stein brand will be exactly what your recipient needs! These biscuits are made with genuine Cornish sea salt, which contains more than sixty trace elements that are good for your health. With Rick Stein's Savoury Oat Biscuits, your recipient no longer has to feel guilty while enjoying a nice biscuit selection.
L'Orto Di Franco Semi-Dried Tomato Halves
Semi-dried tomatoes are a delicacy that need to be tried by any self-respecting gourmet lover. If you do not like the taste of semi-dried tomatoes dampened by too much olive oil, then these L'Orto Di Franco Semi-Dried Tomato Halves should be on your to-buy list.
Gourmet Regional Produce
Those who like healthier snacks, but with plenty of flavour, will not be disappointed with the Ultimate Foodies Hamper either. The Ultimate Foodies Hamper contains roasted eggplant tapenade as well as chargrilled capsicum & fetta tapenade. Both treats are made with fresh ingredients and have plenty of flavour to enjoy a healthy lifestyle.
Tasmanian Fruit Pastes
Even though quince fruit is more popular in Europe and the Middle East, Australian gourmet lovers certainly will not say no to some quality Tasmanian quince paste. This product is delicious on its own, but you can also add it to a cheese platter to spice up your cheese & wine tasting evening.
Baylies Epicurean Delights Crackers with Sesame Seeds
Our Ultimate Foodies Hamper gives your recipient a lot of delicious products that go well on a cheese platter, or can be consumed on their own. The Baylies Epicurean Delights Crackers with Sesame Seeds is another prime example of that, since these olive oil and sesame seed crackers will light up any cheese tasting evening with ease.
Brewer's Nut Company Premium Nut Mix
The Ultimate Foodies Hamper also contains some beer snacks for those who like to have a cold one with a nice selection of nibbles in the summer. Of course, considering this is a gourmet hamper, we could not just go with any old nut mix. Instead, our hamper designed chose the Brewer's Nut Company Premium Nut Mix, which is an outstanding selection of roasted Brazilian nuts, creamy cashews, hazelnuts, Australian peanuts and fresh almonds. In conclusion, this nut mix will be like by those who like a good beer and nibbles, but also those who are a little more critical where gourmet foods are concerned.
Kangaroo Island Olives
The Hamper Emporium regularly incorporates a good organic product in their range of gourmet products, because many people prefer organic products nowadays. Our Ultimate Foodies Hamper also has some great organic options, which includes the Kangaroo Island Olives.

Kangaroo Island Olives are handpicked and even the olive oil used during the manufacturing process of this delicious treat is sustainably sourced. If your recipient is not a big fan of mass-produced gourmet products, this Ultimate Foodies Hamper will go down well.
Morgan's Nibbles
When it comes to flavour combinations, Australians know what they are doing. That much is proven by one of the Australian companies that provides delicious gourmet nibbles – Morgan's. In our Ultimate Foodies Hamper, customers can find two products from this outstanding brand; this includes their Dark Chocolate Coffee Beans and Crème Brûlée Roasted Peanuts.
Byron Bay Cookie Triple Chocolate Fudge
Who can say no to a cookie with triple the amount of chocolate and delicious fresh fudge? We could not think of anyone either, which is why we added these Byron Bay cookies to our hampers.
Byron Bay is a company with more than twenty years of experience and recently moved back to Australia from New York. However, the ingredients they use are not only obtained from Australia, because the company regularly uses European milk chocolate and dark chocolate in their products. Try one for yourself and determine the quality Byron Bay is known for.
Willie's Cacao Chocolates
Anyone who is crazy about chocolates has heard the name Willie's Cacao before. Willie's Cacao chocolates are mainly known because of their exotic flavours, since Willie's Cacao only uses cacao beans from exotic places to manufacture their chocolates; this includes cacao beans from Venezuela, Columbia and India.

To ensure our customers get a good overview of the Willie's Cacao range, our hamper designer included two popular chocolate squares from the Willie's Cacao brand. Inside our Ultimate Foodies Hamper, customers can find the famous Milk of the Gods 'Rio Caribe 44' and Dark Chocolate Ginger & Lime. In conclusion, everything the chocolate lover needs to feel happy.

Some recipients only like to receive luxury items as a gift. Unfortunately, this can leave many people wondering what to buy for these types of recipients. If need a gift for a recipient that only likes the finer things in life, you can still count on the Hamper Emporium, because our range includes several gift hampers that only contain the finest and most luxurious gourmet treats in the world.

One of the luxury hampers that will meet the requirements of your recipient is the Ultimate Foodies Hamper. This hamper was created for the genuine gourmet lover, someone who often heads out to the finest restaurants to try the most expensive and versatile meals. With the Ultimate Foodies Hamper, you can give this recipient access to the finest gourmet treats in the comfort of their own home, since this hamper contains excellent gourmet delights from brands such as Le Cordon Blue, Gourmet Regional and many others. So, if you want to get the best value for your hard-earned money, consider one of these Ultimate Foodies Hampers from our online gift hampers range and be delighted with the result!