Best Chocolate Hampers Melbourne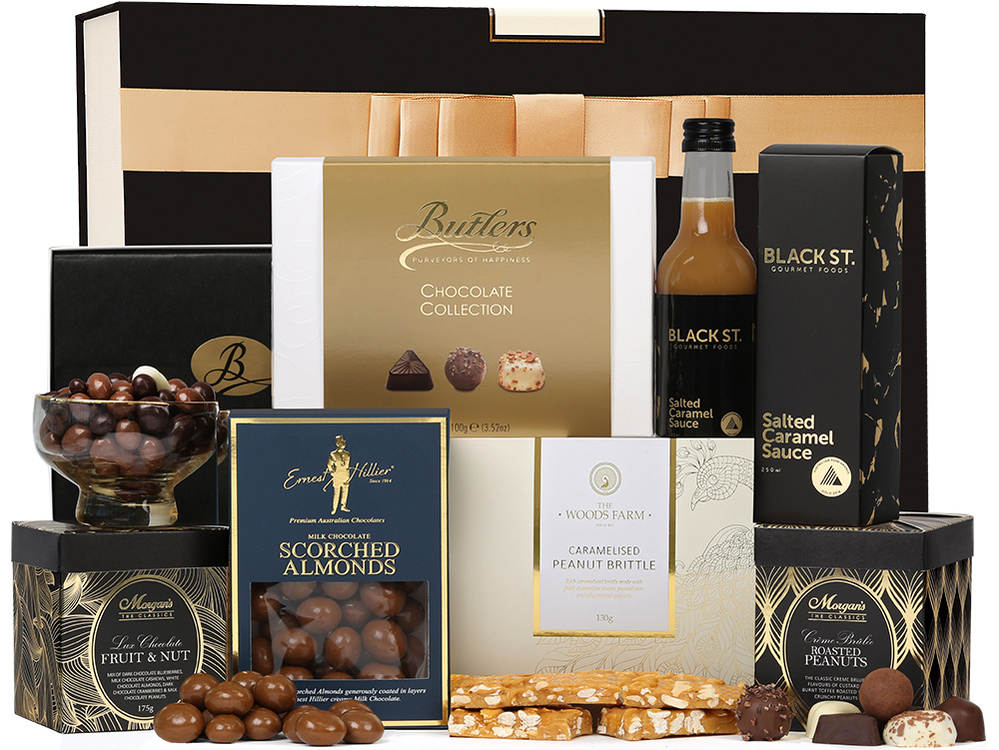 The Hamper Emporium has a lovely selection of chocolate hampers for every area in Australia; this includes Melbourne! For any occasion where a sweet hamper is exactly what you need, send chocolate gift boxes in Melbourne.
At the Hamper Emporium, customers can find Melbourne hampers packed with the most delicious chocolates. Want to learn more about these Melbourne hampers containing chocolate? Check out the information below to find out more!
To view our range and to order online for chocolate gift delivery in Melbourne, explore our collection of chocolate hampers.

Which Chocolates Are Included in the Melbourne Hampers at the Hamper Emporium?
At the Hamper Emporium, customers will only find the finest chocolates in our Melbourne hampers. The chocolates inside our Melbourne hampers are hand-selected by our hamper designer, ensuring that our Australian hampers only provide the finest quality.
The brands inside our Australian hampers include some of the best-known chocolate brands in the world; this includes Butlers Irish Chocolates, Willie's Cacao, and Ernest Hillier. There are also some chocolate-covered treats, obtained from brands such as Byron Bay and Morgan's. So, our Australian hampers provide plenty of chocolates that chocoholics will adore.
We also have a range of Easter Hampers with decadant chocolate eggs for adults.
Why Should I Choose the Australian Hampers from the Hamper Emporium for Chocoholics?
As mentioned briefly earlier, our Australian hampers are created with a passion for quality and an eye for detail. When you choose one of our chocolate hampers, you can count on hand-selected and superior quality. Of course, there are more benefits of getting your chocolate hampers from the Hamper Emporium, since each of our chocolate hampers is accompanied by free standard delivery.
Customers can speed up the delivery of their chocolate hampers by choosing one of the additional delivery options at our store. However, the free delivery options could save you money on postage and packaging!
Could I Choose Something Different Than a Chocolate Hamper from the Hamper Emporium?
In addition to our chocolate hampers, customers could also consider getting one of the pamper hampers at the Hamper Emporium. Most of the pamper hampers from the Hamper Emporium contain a fine selection of chocolate, but also other products that provide a pampering experience to your recipient.
Additional products you could find in Hamper Emporium's chocolate and pamper hampers include grooming products, beauty products, scented candles, biscuits, sweets, wines, champagnes, and countless other beautiful gifts. Therefore, the Hamper Emporium pamper hampers could be used for many different occasions throughout the year. So, when in doubt about your gift choice, be sure to consider one of Hamper Emporium's pamper hampers!
Are the Chocolates Inside Hamper Emporium's Chocolate Baskets Fresh?
To ensure our gift baskets provide superior quality to the customer, the Hamper Emporium checks each hamper before it leaves the warehouse. We also include products with a lengthy expiry date, so you can buy your hamper several weeks before giving it to your recipient.
Lengthy expiry dates have some benefits for certain special occasions. For example, many people prefer buying their Christmas presents early, but this can prove tricky when you are dealing with gourmet foods. Fortunately, the Hamper Emporium only provides hampers with fresh gourmet foods, which can be kept for a while before giving the gift basket to your recipient.
Could I Use the Chocolate Gift Baskets at the Hamper Emporium as Corporate Gifts?
Customers who have shopped at the Hamper Emporium before already know that we offer a large selection of corporate gifts, more specifically by offering corporate branding for all our gift baskets.
Businesses can order corporate branding for any of the chocolate gift baskets in our range at the Hamper Emporium. Our corporate branding options for chocolate gifts are quite extensive, since businesses can customise their hamper with branded ribbons and gift tags.
We must mention that there are additional options too, which could prove useful for businesses looking to impress an extremely important business clients. At the Hamper Emporium, you will find more corporate branding options in the corporate hampers section; this includes branded gift vouchers, experiences, and engraved gifts. For businesses who want to add to their gift, we recommend checking out these additional options.
The Hamper Emporium also provides special deals on corporate gift baskets regularly; this includes free corporate branding setup on bulk orders and early bird specials during the holiday season. If you would like to take advantage of these special deals as a business, we urge you to check the corporate hampers page for more information.
Where Can I Discover More Chocolate Baskets for My Recipient This Year?
At the Hamper Emporium, customers can find a dedicated section that only contains the finest chocolate hampers. To discover this range of chocolate gift baskets, you can click the link below or simply head to the shop menu, and select "Chocolate Baskets" from the dropdown menu. Then, you will be taken to a new page where all our chocolate gift baskets are displayed.
Do you have any question about the chocolate gift baskets at the Hamper Emporium? Or would you like some help choosing a gift basket for your recipient? Feel free to contact the Hamper Emporium team through one of the many available contact methods on the website.

---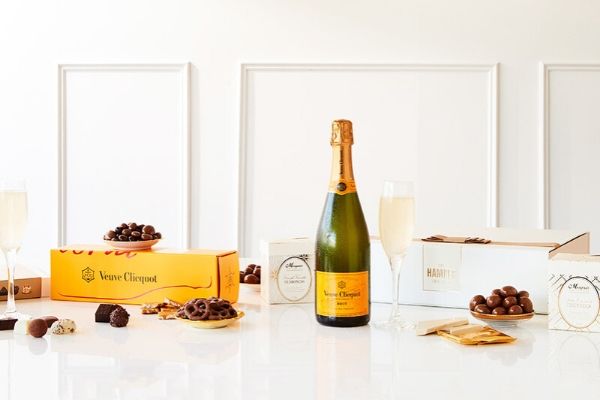 Everyone loves chocolate If you're struggling to choose the perfect gift and don't want to settle...
Read Full Post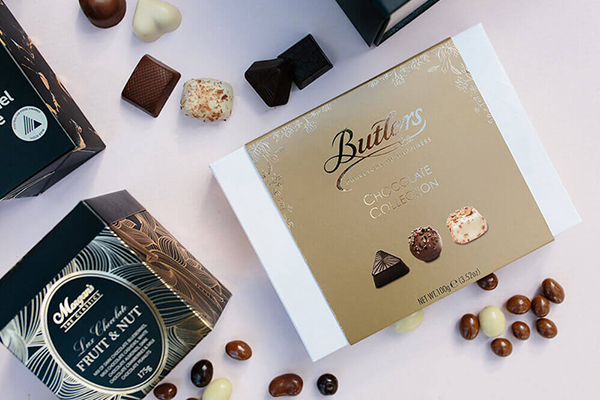 A Celebration Of Giving Chocolate As A Gift Chocolate mmmmmm! Just the sound of the word can make our mout...
Read Full Post
Close X