What to Put in a Pamper Hamper?
Author: Emily McWaters Date Posted:7 June 2019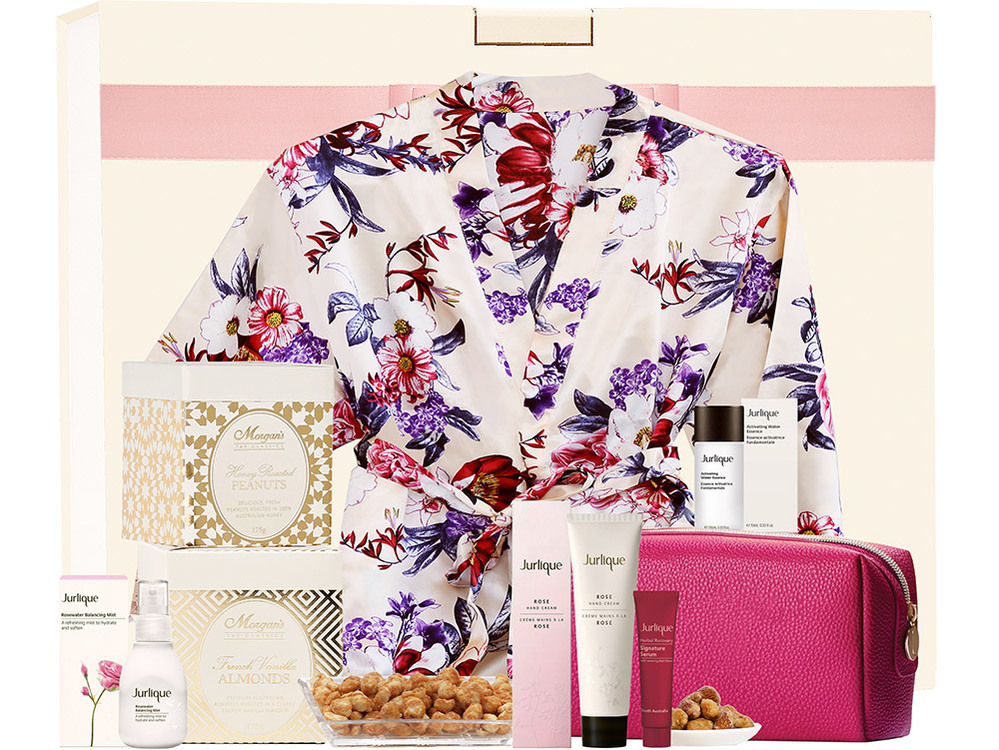 Pamper hampers are popular gifts throughout the year. They are often used for occasions such as birthdays, Mother's Day, and Christmas. But what do you put in pamper hampers? To learn what you could put in pamper hampers, and ensure your recipient gets an amazing surprise, be sure to discover some of the tips provided by the leading supplier of Australian hampers, the Hamper Emporium!
What Are the Main Products That Should Be Included in Pamper Hampers?
There is no restriction to the products you can put in a pamper hamper. Of course, there are certain products that are more suitable for the pamper hamper than others. When you choose something for the pamper hamper, it must be a product with the intend on pampering the recipient. Therefore, products such as chocolates, beauty products, cosmetics, sweets, and biscuits, are usually good choices for the pamper hamper.
Do Pamper Hamper Products Vary According to Regions?
Even though most Australian hampers are similar, there can be some minor differences between regions. Of course, it is not something that you should pay too much attention too.
At the Hamper Emporium, you can find a special section with Melbourne hampers, Sydney Hampers, and hampers for other regions. If you wish to discover some of the differences, you could compare our Melbourne hampers with Sydney hampers. Based on the differences between Melbourne hampers and Sydney hampers, you will see that most of these differences are quite minor.
Customers can also get quite a bit of information simply by looking at our Melbourne hampers alone. Our Melbourne hampers have some extensive examples of pamper hampers, so if you need some inspiration for a gift, you can certainly find some excellent examples here.
Are Australian Hampers Different from International Hampers?
It is only natural that Australian hampers are somewhat different from international hampers too. These differences usually come down to the origin of certain products. At the Hamper Emporium, we aim to provide our customers with fresh products in Australian hampers; this makes us choose Australian products over international products.
Choosing Australian products for your hamper does have benefits. Not only is your hamper a little fresher than most international hampers, it also ensures that your hamper has some popular Australian flavours.
Can I Choose Chocolate Hampers as Pamper Hampers?
Customers who are just starting to create their first pamper hamper can certainly find inspiration with our collection of chocolate hampers, which are considered as pamper gift hampers too.
Chocolate hampers usually contain a large selection of chocolates; this does not only include pure chocolate confections, but also chocolate covered treats. So, if you intend on creating your own chocolate hampers for special occasions, make sure you include a variety of chocolates, instead of sticking to confections alone. Need some examples? Check out our range of chocolate hampers to discover more options.
Could I Include Homemade Items in a Pamper Hamper?
You can add some homemade items in a pamper hamper. However, you should always take something into consideration, more specifically the expiry date of your products. For example, if you make some biscuits for the pamper hamper, and intend on gifting that pamper hamper a week later, make sure that the biscuits will not go stale in that time.
Most people should make an item that cannot expire; for example, a scented candle or bath bombs. If you do wish to include some foods, you should choose some from the store instead. Still, even with store-bought items, you must check the expiry date as well.
How Do I Present My Pamper Hamper?
The presentation of a pamper hamper can be quite creative. You could choose one of the traditional wicker baskets, but also a beautiful gift box. Of course, the choice of presentation will depend on how heavy the items are. For example, for wines and beers, you may need a wooden presentation box to hold the weight.
Before you choose the gift box or wicker basket, always check the weight of your items. Most people can estimate if the box will hold the weight, but there is a general rule. If you intend on including some heavier items such as wines, beers, or whisky, it is best to choose a strong wooden box. If you only intend on including biscuits and sweets, then a normal gift box is more than enough.
Where Can I Get Some Inspiration for a Pamper Hamper?
Do you need some inspiration for a pamper hamper? Or do you prefer to buy a pre-made pamper hamper from Australia's leading hamper supplier? Head over to our range of pamper hampers to discover some amazing choices for various occasions! Do you have a question about the products in our hampers? Or do you need help to choose a hamper? Do not hesitate to contact the Hamper Emporium today.