Gift Tag 7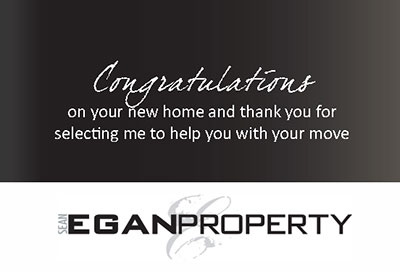 Christmas Black/White
A new home is what most people dream of. No wonder there are a lot of real estate brokers or agents out there, trying their best to find buyers for their best home deals. If you are one of the best real estate agents out there, you need to do certain things to stand out and win the hearts of your clients. During Christmas, giving gift hampers is a tradition, so why don't you give gift hampers to your prospect buyers and sellers of real estate property to win them over? If you happen to close a deal, you can still send gift hampers with gift tags in it. The Hamper Emporium readily has the needed gift tag if you wish to send a thank you note to your valued clients.
What's the Best Gift Tag to Use for Real Estate Clients?
The best gift tag to use if you were able to close a real estate deal during Christmas is the Christmas Black/White gift tag. This one comes with a congratulatory message. It says Congratulations on your new home and thank you for selecting me to help you with your move. As you can see, this is the most perfect message for your valued client, who asked for your help to find for the best home deal there is in his or her chosen area. You can also include gift hampers with your gift tags to make the moment even special.
Is Thank You Gift Tag Necessary?
Yes, this is an effective strategy to win the trust of your client. If you are into selling of properties, you need to ensure that your current clients will remain loyal to you. How would you do this? Simple, all you have to do is give gift hampers with a thank you note in it. You can use gift tags from The Hamper Emporium, and be sure to use the
Christmas
Black/White gift tag. Who knows, in the future your current client will decide to purchase another property. If you have sent gift hampers to your clients, then you can guarantee that your clients will contact you for future transactions. This explains why the use of gift tags and sending of gift hampers is important.
Can You Customise Your Gift Tag?
Yes, The Hamper Emporium is a friendly website that encourages customisation of its gift tags. If you are planning to give away dozens of gift hampers, make sure to add a personal touch to your gift hampers and gift tags. For the hampers you can opt to use ribbons and other materials to improve your hampers overall appearance or packaging. In terms of gift tags, you can add your corporate name and logo too. In other words, The Hamper Emporium is one of the best hamper providers you can rely if you need personal touches to your gift hampers.
So speed up, look for the best gift hampers you would want to purchase this Christmas and don't hesitate to use the site's Christmas Black/White gift tag. This is perfect for two reasons, first is for the Christmas occasion and second is for thanking someone who trusted you to look for the best home.