Gift Tag 12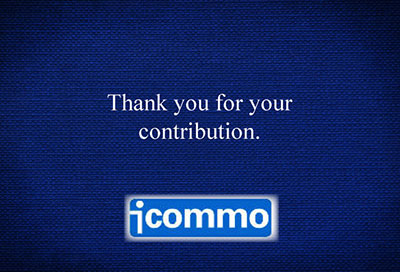 Receiving a gift as a thank you gesture is definitely nice, however in this modern world, a thank you gift can easily be overlooked unless you include a thank you gift tag along with your gift. So if you want to emphasize how thankful you are to someone, sending gift hampers is not enough. You need to include a thank you gift tag in order to convey what you really want to say from the heart. The best place to check for simple yet very affectionate gift tag is The Hamper Emporium. This site provides only the most loving messages in its simplest form to all its gift recipients. No wonder a lot of its gift hampers are highly in demand, thanks to its kind hearted gift tags.
Is a Thank You Gift Tag Necessary?
You might think that a thank you note or gift tag is not that important, but what you don't know is that gift tags are always appreciated once given. Imagine someone taking his or her time to write a beautiful message for you, it will certainly make your heart melt, especially if it comes from the most special person in your life. The effect of a gift tag is also the same. At The Hamper Emporium, gift tags are not hand written, it already comes with a readymade massage. Still, a lot of people prefer to grab gift hampers with gift tags from this site because it exudes simplicity. If you want a striking and simple note, the Corporate Navy of The Hamper Emporium is what you need.
What is Great About the Corporate Navy?
The Corporate Navy is one of the simplest yet very sincere gift tags of The Hamper Emporium. It comes with a straightforward message, thanking someone for his or her contribution. This gift tag comes in dark blue colour, which is perfect for big corporate events. If you happen to just want to thank someone without any occasion, this is also highly commendable. So don't just settle for gift hampers, you must also use a gift tag to make a big difference. Remember that gifts with a thank you note is way special as compared to plain gift hampers without any note at all.
When Is Corporate Gift Tags Appropriate?
Corporate gift tags are appropriate for any business or corporate events. Depending on what you are aiming for, you can use one that comes with the right fit of message. If you want to thank an employee for its contribution and impeccable ideas to the team or business, you can certainly opt for the Corporate Navy gift tag along with your gift hampers. However, if you want to connect and establish a deeper relationship, you can purchase gift hampers with different corporate gift tags to it. The Hamper Emporium has a lot of options; you can check the messages of each gift tag and choose which one you think your recipient deserves. Check The Hamper Emporium now, there are lots of corporate gift tags appropriate for business events, office gatherings and even office Christmas parties.