L'Occitane Cedrat After-Shave Cream Gel 30ml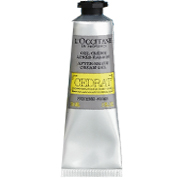 Experts at finding the finest in natural ingredients to create the ultimate in nourishing skincare. Featuring a masculine aroma and the most luxurious of natural ingredients to nourish and protect his skin. His skin will be so grateful for this nourishing cream, featuring natural, masculine ingredients his skin will adore.
A small amount of this hydrating formula is all that's needed to reduce the feeling of irritation or tightness that can follow shaving.
No more post-shaving tightness and irritation, this nourishing after shave cream will soothe and protect.
Gentle and nourishing for his skin, featuring the most luxurious natural ingredients from L'Occitane.
---