Glenmorangie Scotch Whisky
We've searched the world for the finest of whisky, and we're so very proud to offer the smooth delights of Glenmorangie within our gourmet gift hampers. Featuring award-winning whisky from Scotland's tallest stills, if you're looking for the perfect gift for a Scotch whisky lover, then you've just found perfection. Our Glenmorangie gift hampers feature four different finishes perfected by Dr Bill Lumsden over twenty years; they'll adore Glenmorangie Quinta Ruban, Glenmorangie Lasanta, and Glenmorangie Nectar D'Or for a truly special whisky flavour.
---
Whisky is a perfect combination of glowing warmth and soothing flavours. For those who just enjoy...
Read Full Post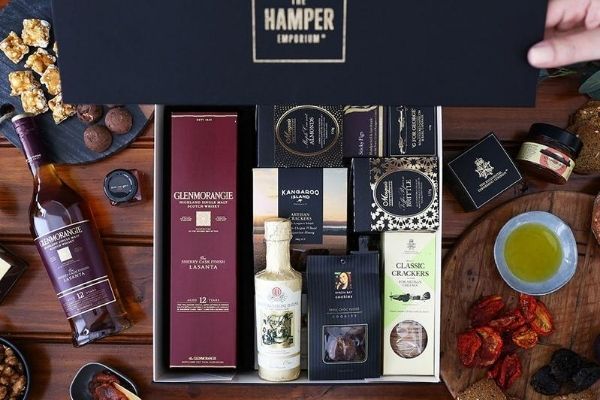 Your guide to a whisky tasting event extraordinaire Anyone who loves a sip of the amber nectar loves t...
Read Full Post

Founded by William Matheson in 1843 in the Scottish Highlands, Glenmorangie has a history of dedication to quality and perfection of its award-winning single malt whisky. The journey of each bottle begins in Scotland's tallest stills, maturing in the finest casks, and finally being perfected by the select craftsman – The Men of Tain, guardians of this renowned spirit. The Glenmorangie story is one of quality, dedication to perfection, and success at producing a whisky that's loved and appreciated the world over for its pure, smooth finish.