Gourmet Hampers
Order Australia's most luxurious selection of gourmet hampers and gift baskets from The Hamper Emporium. Indulge your love of fine foods with our premium range of scrumptious gift baskets perfect for a special occasion gourmet celebration. Every one of our quality food hampers is filled with the very best gourmet products and mouth-watering treats. Personalise your gourmet hamper with a selection of award-winning epicurean products exquisitely presented in a ribbon gift box with free hamper delivery. Support local Australian artisan producers and gourmet fine food brands with our Australian gourmet hampers.
Our gourmet food hampers showcase the finest range of sweet delights and savoury nibbles with and without alcohol so that everyone's preference is included. Decadent chocolates from Australia's finest chocolatier Ernest Hillier, to the luxury and indulgence of Maggie Beer and The Woods Farm treats, the pampering of world-renowned skincare from brands like The Aromatherapy Co. and L'Occitane. Each luxury and gourmet brand is tried and tested for quality, flavour, and pamper appeal. Australia's first choice for gourmet food hampers for Christmas, we'll help you celebrate the festive season in style.
With the best variety of gourmet hampers in Australia, you'll find the perfect luxury food hamper for every occasion. Indulgent chocolate boxes and sweet tempting treats for intimate event catering. Gift crowd-pleasing hampers with artisan crackers and savoury nuts just perfect for entertaining. Order foodies hampers brimming with gourmet regional produce from around Australia. Or buy luxurious pampering gourmet hampers for men or women with their favourite nibbles. You'll spoil someone special with a gourmet picnic they'll never forget.
---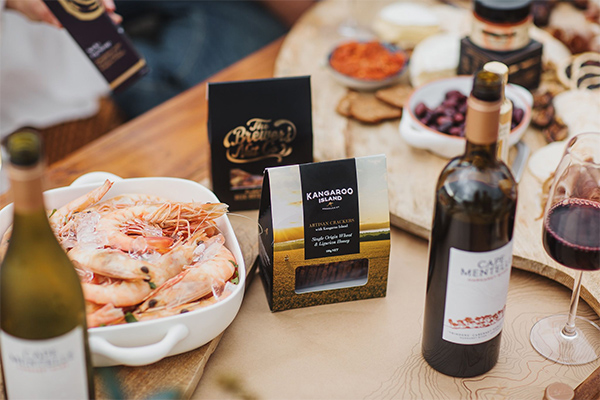 Supporting Australia's Finest Gourmet Producers The Hamper Emporium is always proud to support local Austra...
Read Full Post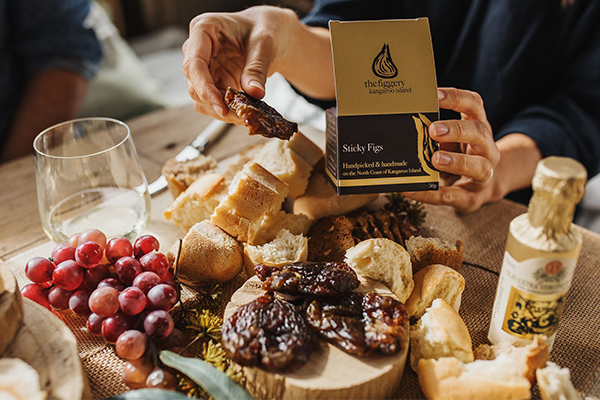 Tempting Food Hampers To Make Your Mouth Water Food is the perfect gift for the passionate food lovers...
Read Full Post
Gourmet Hampers
Gourmet gift baskets are the ultimate indulgent gift to send for any special occasion. For all of life's traditional milestones including birthdays, anniversaries, or even welcoming a new baby. Gourmet hampers also make excellent gifts on Mother's Day, Father's Day, for Valentine's Day, Easter, and Christmas. The best thing about giving a gourmet gift hamper is that you don't actually need an excuse. Spontaneous gifting just because with a hamper filled with gourmet luxury is a wonderful way to show someone how important they are to you. By sending a gorgeous food gift hamper directly to their doorstep, your gourmet treat will be the perfect surprise.
The Best Gourmet Hampers For A Special Occasion
We get asked again and again, what are suitable occasions for sending a gourmet gift hamper? Our response is always the same. No matter the occasion, or the recipient, we've got a gift basket to suit. If it's worth celebrating, then your special occasion deserves the best gourmet food.
Sending gourmet treats is a beautiful way to send your love or show someone that you are thinking of them. A gourmet food hamper is a great way to spoil a foodie on their birthday and makes a wonderful, special anniversary gift. A pampering gourmet food hamper is the perfect way to delight your Mum on Mother's Day. Spoil her with a decadent dessert gift box full of her favourite sweet treats. If your Dad loves nothing more than hosting a BBQ or entertaining with gourmet food, then surprise him on Father's Day with the ultimate foodies hamper. Sumptuous gourmet gift hampers are perfect for anyone who loves fine food.
Our favourite time of year for giving gourmet gift baskets is, of course, Christmas. If there's one season suitable for gifting a gourmet hamper, Xmas time is it. Our Christmas hampers are a sell-out success each and every year and we always recommend ordering early to avoid disappointment.
What Gourmet Food Hampers Are The Perfect Christmas Hampers?
Any of our gourmet food hampers can be used as Christmas hampers. Of course, if you're looking for Christmas themed foods and special festive treats, then certain gourmet hampers are more suitable for giving as a Christmas gift basket. Our range of gourmet food baskets that include chocolates or seasonal luxury foods such as Christmas cake, Christmas pudding, fruit mince tarts, shortbread, Christmas nut mix, sweet cherry chutney, cranberry relish, sticky figs, and toffee popcorn are perfect to give as a Christmas treat.
To ensure that your gourmet gift hamper fits the holiday season perfectly, we always suggest choosing one of the speciality gourmet food hampers from our Christmas range. Not only can you count on our proven, favourite gourmet Xmas hamper gifts you'll love the variety of new choices on offer every year!
The Hamper Emporium's Journey To The Perfect Gourmet Gift Baskets
When we began Australia's premium gourmet hamper company over a decade ago, we began with a simple dream - To bring the most beautiful foods, high-quality gourmet produce, to recipients right across Australia. Back then, we did what we knew best. We worked hard to discover the world's best food producers and artisan goods, and we delivered gourmet products across the country—yes, even in old-school gift baskets. Now, we know that the true secret in having the finest Australian hampers is not only in ensuring that we pack our gift boxes full of amazing food and luxury gift items, it's also in ensuring that every hamper looks amazing. We have perfected the art of gourmet giving by curating the finest food gifts and creating luxury baskets that epitomise the essence of gifting.
Along the way we've researched the best packaging and presentation for our gift hampers. By providing world-class luxury gift boxes with every hamper, we know that whether you're sending something special for a graduation, a gourmet birthday hamper, sending condolences, a treat for a new mum and baby, anniversary gift basket, or any special occasion it's important that each and every hamper looks as luxurious as the products inside. With our custom designed postage packaging, our gorgeous keepsake gift boxes, right through to the premium packaging of products inside our gourmet hampers, it's a feast for their eyes and their taste buds.
Gourmet Hamper Frequently Asked Questions
A varied selection of luxury gourmet treats makes the best food gift baskets for your loved ones for every occasion. The best gourmet living hampers will impress with luxury food they won't find in the supermarket. Our most popular indulgent gift baskets include something to suit all tastes. Giving a mix of sweet and savoury treats is a good idea if you are looking for a food hamper to share.
Gourmet gift baskets usually include a mix of premium artisanal foods, and may include exotic fruit, quality cheese and wine, plus other non-food items. Gift baskets are often sent to friends and family for special occasions, such as a birthday, as a thank you gift or to say congratulations.
Every one of The Hamper Emporium's gourmet baskets includes luxurious and indulgent treats. We aim to fill our food hampers with only the best fine food brands in Australia and from around the world. Discover a whole new world of taste sensations with our premium range of artisan brands and quality fine foods. Our range of gourmet hampers is diverse with something different to suit every taste. Toffee popcorn brittle combines salty popcorn with rich, buttery toffee, and roasted Australian peanuts for the ultimate yum. Try roasted almonds with a generous coating of caramelised maple, and a sprinkling of coconut flakes. Pair Kangaroo Island sticky figs with mouth-watering cranberry and pistachio crispbread. Artisan wheat and honey crackers accompanied by gourmet Tasmanian black truffle paste or roasted capsicum tapenade. Or enjoy a tart cherry chutney, salted caramel sauce, sweet quince paste and more.
Gourmet hampers paired with wine are a great way to showcase fine foods chosen with your recipient in mind. At The Hamper Emporium, we love curating themed gourmet baskets personalised to suit every taste. When choosing the perfect treats to include in a wine and food hamper, you should start by choosing what style of food hamper best fits your occasion. Will your recipient prefer a savoury entertaining hamper, a pampering hamper with sweet treats, a large selection of chocolates, or gourmet picnic food?
Once you know what style of gourmet hamper they'll love, then it's time to choose the best selection of gourmet treats to include in your gift basket. A foodies hamper could include premium olive oil, gourmet garlic salt, sticky fig syrup, tapenades, or even a rock salt and grater set. A relaxation hamper for a foodie could include a satin robe, candle, bath and body care products along with sweet nuts and chocolates. A gourmet hamper for a sweet tooth should delight them with a whole range of different treats including sweet biscuits, chocolates, sugary nuts and peanut brittle. And premium chocolate gift boxes should include a variety of chocolate coated nuts and delectable chocolate truffles.
It's true, different cities prefer different hampers. The most popular gourmet hampers in Brisbane and sunny Queensland include the pampering hampers for women and our ultimate foodies hamper. If you're choosing a gourmet gift basket to send to someone in Brisbane, chances are, they'll love one of these popular choices.
Gourmet Foodies Hamper
Our Foodies Hamper and the even more impressive Ultimate Foodies Hamper are a marvellous collection of premium gourmet nibbles. Brands selected for this outstanding hamper range include Black St. Gourmet Foods, Kangaroo Island Produce Co., Morgan's Fine Foods, Ernest Hillier Chocolates, and the Brewer's Nut Company. Recipients can count on a variety of treats and gourmet sensations packed with flavour.
The L'Occitane Pamper Hamper Range
These beautiful pamper hampers are all about nourishing her from the outside in. With beautiful spa quality gifts and the exquisite joy of French skincare brand L'Occitane, this is the ultimate in pamper gifts for women. Choose the L'Occitane & Mulberry Silk Hamper with luxury bath soak, silk eye mask, nourishing hand cream, and more. Or the L'Occitane Cherry Blossom Hamper that also includes a satin robe and scented candle with her gourmet treats.
Not only is this sweet hamper pampering, it's also packed full of world-class artisan gourmet treats that will take her on a flavour journey of joy. In the L'Occitane Pamper Hamper, recipients will find unique treats such as honey roasted peanuts, French vanilla almonds, pure butter shortbread and even toffee brittle. These lovely treats are followed by creamy chocolates from Willie's Cacao, Butlers Irish Chocolates, and Ernest Hillier, so even the chocoholic will love the selection of food products included in this gourmet hamper for her.
The Hamper Emporium has the best gourmet hampers in Sydney plus same-day delivery options in the Sydney CBD. With a world of gourmet treats to choose from, the most popular gourmet hampers in Sydney are the Sweet Bites Hamper and Sweet Epicure Hamper. Sydneysiders and NSW residents clearly have a sweet tooth.
The Sweet Bites and Sweet Epicure Hampers
This exquisite gourmet hamper range is suitable for occasions throughout the year including birthdays, Valentine's Day, a Christmas hamper, Easter gourmet gift basket, and anniversary. The Sweet Bites Hamper is full of chocolate and sweet treats including a box of chocolates, peanut brittle, crème brûlée roasted peanuts, caramel sauce, and chocolate-covered treats.
The Sweet Epicure Hamper offers an exceptional range of white, milk, and dark chocolate covered treats, shortbread biscuits, cashew toffee brittle, honey roasted peanuts, French vanilla almonds, and gourmet chocolate box. This hamper has plenty of sweetness to share. Gourmet hampers Sydney are indulgence at its best.
Melbournians can't make up their minds about which is their favourite hamper. The best-selling gourmet hampers in Melbourne vary year after year with the Ultimate Foodies Hamper and Entertainer Gourmet Hamper among everyone's favourite gourmet gifts.
Entertainer Gourmet Hamper
This versatile gourmet food hamper is the perfect foundation for any cheese or fruit platter. The hand-picked selection of favourite gourmet savoury nibbles includes artisan crackers, olive oil, kalamata olives, roast capsicum tapenade, quince paste, honey popcorn, classic savoury beer nuts, and a delicious premium nut mix with a hint of chilli, rosemary, garlic and sea salt. If you are buying for the gourmet lover, you'll find something to impress with free delivery in Melbourne, Victoria, and Australia-wide.
Any of the gourmet hampers at The Hamper Emporium can be used as a birthday hamper. Each of our premium hampers contains loads of variety where products are concerned. You can choose a birthday hamper packed with quality gourmet selections and the finest treats that will be enjoyed by young and old. There are a range of options at The Hamper Emporium if you need a birthday hamper with wine or champagne. Browse online to discover the perfect birthday gourmet gift basket that matches your recipient perfectly.
Do you wish to gift your recipient the gourmet experience of a lifetime? If you do, then our range of exquisite gourmet hampers is the way to go. Inside our range of gourmet hampers, customers can count on classic gourmet-giving experiences, all packed in a beautiful gift hamper. So, whether your recipient has a sweet tooth, enjoys French delicacies or prefers local Australian produce, The Hamper Emporium is the place to be for all your gourmet hamper needs.
When you shop online at The Hamper Emporium, you can easily arrange for your gourmet food hamper to be delivered right to your doorstep or direct to your gift recipient. We offer free standard delivery to every customer Australia wide. There is no additional cost to arrange delivery of your gourmet basket, however you can opt for express shipping if you prefer.
You'll be asked to provide the address to deliver your gourmet hamper in Australia during the checkout process. Simply enter your billing address and a different address for delivery to go direct to your gift recipient. If you have any problems ordering or checking out your gourmet gift hamper, just get in touch with The Hamper Emporium team for assistance.
The Hamper Emporium has a diverse range of gourmet hampers including lovely, smaller gourmet hampers for one that will suit any budget. Our gourmet food hampers without alcohol make your gift even more affordable. Dessert hampers and mini gourmet gift baskets with chocolate, sweet nuts, or savoury nibbles are great for any special occasion. Best of all, there is no minimum purchase at The Hamper Emporium, so your gourmet treat basket will be sent to your lucky recipient with free delivery Australia wide. Even our smallest gourmet hampers contain top-quality gourmet products that will wow your friends and family. You don't need a massive budget to find the perfect gourmet gift to delight.
There's a reason we're Australia's best gourmet gift hamper brand. We've spent over a decade sourcing the finest of gourmet foods, working one on one with suppliers to ensure that we stock only the most delicious, beautifully crafted nibbles. We know local Australian companies produce the best selection of gourmet food that makes the perfect present for all occasions. We believe that our customers and their recipients deserve nothing but the very best. Our gourmet gift hampers are incredibly versatile, meaning they are filled with a variety of gourmet products so there's something for everyone and for every occasion. With so many great gourmet brands to choose from, your recipient is bound to find something he or she likes.