Three Tasty Gift Hampers for the Foodies
Author: Nicole Adler Date Posted:24 May 2016


Gourmet food gift hampers are great gifts especially to those who love food. A gift hamper contains a variation of treats that will make any recipient feel special and loved. From delicious delicatessens and exquisite chocolates to sparkling fruity wines and hearty beers, we have food from the best artisanal food shops in Australia. The contents of our luxury gourmet hampers are carefully chosen to create a unique food gift hamper that will satisfy all food lovers.

Our gourmet food hampers include products made by our partner artisanal food shops. Aside from tasty and delicious selections, our food products are also healthy and made only from the highest quality ingredients. Our tasty gift hampers are also affordable and are beautifully and tastefully packed. Our food hampers contain the best chocolates and baked products, the most diverse collection of rubs, sauces and spices, the tastiest savoury biscuits and the most delightful crisps and crackers perfect for everybody. If you want a food hamper with wines and beers, we have a wide selection of food hampers with the best wines and most delicious beers to complement our food products.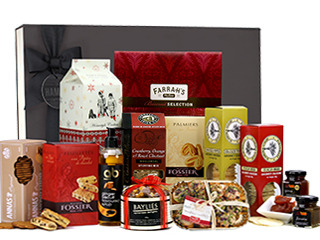 Travel the World Through Food!

The International Foodies Hamper is the perfect christmas hampers basket for those who want to travel the world and have a taste of their cuisine without leaving their homes. Travelling to different countries is expensive but it offers invaluable experience. The International Foodies Hamper offers its recipient the chance to experience the diversity of world cultures contained in one gift hamper.

This hamper includes the Le Cordon Bleu Paris Green Olive Spread with Fennel which is made in France. It is a palatable spread that is perfect for biscuits and crackers and can give you the experience of a light and exquisite afternoon in a French Café. The Pollastrini Sardines Olive Oil & Tomato is made in Italy. Tomatoes and olive oil are a staple in most Italian kitchens. The Pollastrini Sardines Olive Oil and Tomato evokes the simplicity yet richness in taste of typical Italian Cuisine. The Jules Destrooper Almond Florentines is a delectable snack that is made of biscuits dipped in Belgian chocolate. The Tartufi Morra Salsa Tartufata, also made in Italy. Made of white Alba Truffles, this dip evokes the feeling of a rustic countryside in Alba. If you want to see and taste the other food products in this gift hamper, order the International Foodies Hamper.

'The Home Chef' Seafood BBQ Hamper: One of the Best Gift Hampers

This gift hamper contains the best food hampers for foodies who also love to cook. The Home Chef Seafood BBQ Hamper contains sumptuous seafood and BBQ spices that are mouth- watering and perfect for summer afternoon outdoor lunches and cookouts. Bursting with flavour, this combination of spices and sauces are one of the best gift hampers to give a family or a couple if you want them to have a great and easy time cooking. This gift hamper contains the Seafood Kitchen Salt & Pepper Calamari Mix which is very easy and convenient to use, The Verlaque Lemon & Gooseberry Splash which is perfect for giving a unique flavour to salads, the exotic Spice Thai Pilaf with Cumin, Basil & Coconut, and Salsa Del Rio by Dessert Pepper Trading Co. which is a salsa made from green Mexican chilies.

Other spices are the NoMU Seafood Rub, a blend of iodised salt, coriander, parsley, dill, lemon oil and other spices which give seafood an instant flavour booster. The combination of these with the other spices included in the 'Home Chef' Seafood BBQ Hamper will make weekday cooking sessions a fun activity for the family.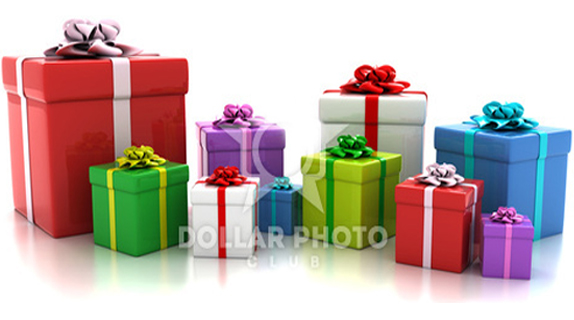 A Gift Hampers for Lovers of Sweets

The Sweetest of Gift Hampers is perfect for those who love chocolates, cupcakes, cookies and other sweet treats. This is a delightful collection of the most exquisite sweet snacks in one gift hamper. The Sweetest of Gifts Hampers is perfect for showing how much you love and cherish somebody. It contains the Butlers Dark Chocolate Salt Caramels Bag which is a delectable contrast of bitter and sweet. The Luken & May Lemon Citrus Butterbursts is a buttery yet light snack with the subtle fruity flavour. The Maison Fossier 12 Biscuit Roses is an exquisite vanilla flavoured-biscuit perfect to eat with coffee or tea. The Great Temptations Carrot & Walnut Cupcakes are made from simple yet hearty ingredients. The Willie's Cacao El Blanco Venezuelan Pure White Chocolate are perfect sweet treats made from luscious Venezuelan cacao butter. The Maison Fossier French Almond Macarons is made from light ingredients that give them their subtle and exquisite flavour. The Sweetest of Gift Hampers is definitely one of our most popular gift hampers.