Discover Amazing Mother's Day Gifts for 2015!
Author: Emily McWaters Date Posted:14 April 2015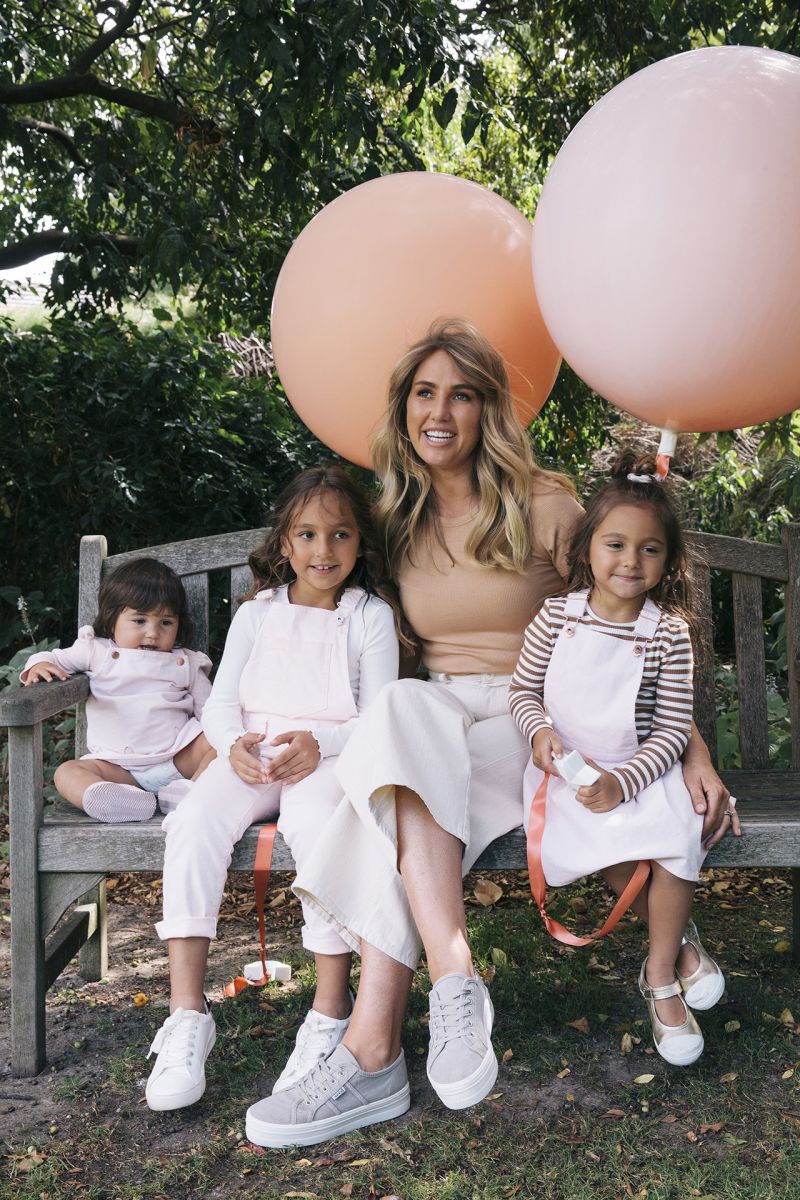 Are you looking for some amazing Mother's Day gifts? Look no further because Hamper Emporium has everything you need. Spoil you mum with the best treats money can buy and discover everything Hamper Emporium has to offer!
Find our latest Mother's Day Hampers right here.
Belladonna & Sparkling Pamper Hamper
The Belladonna & Sparkling Pamper Hamper is one of our favourites from the Mother's Day gifts range, simply because it contains so many high quality products perfect for the hard working mum.
In the Belladonna & Sparkling Pamper Hamper you will find an excellent Brown Brother's Methode Traditionelle King Valley Pinot Noir Chardonnay. This particular sparkling wine has received quite a few awards and is one of Australia's most favourite sparkling wines. The wine also comes from Australian wine giant, Brown Brothers, so you instantly know that the quality is right.
Mum will also appreciate the Maison Fossier biscuit roses in this hamper, which is made from a delicate mix of eggs, sugar, flour and natural vanilla.
The Mother's Day gift hamper also contains some amazing beauty products, a cosmetic case, a gorgeous wax candle and an optional Mother's Day gift card!
Breakfast in Bed Hamper
How many of you would like to surprise mum with a great breakfast in bed? The Breakfast in Bed Hamper will provide you with everything you need to give mum a great surprise and could not be missing from our recommendations from our range of Mother's Day gifts.
In this particular hamper you will find some great treats, but also a recipe book, a traditional Belgian waffle iron, the Acacia recipe book holder, English breakfast tea and an optional card to surprise mum on her special day!
With Love from France Hamper
Does your mum adore every product that comes from France? Then you should go for our With Love from France Hamper from our range of Mother's Day gifts.
The hamper contains an NV Alfred Gratien Cuvee Paradis Brut French Champagne, providing mum with a sweet & fruity flavour and a touch of gingerbread.

To go with this amazing champagne, mum can enjoy some treats from Maison Fossier. This particular brand is often selected by Hamper Emporium for gift hampers, simply because of their exquisite taste and amazing texture.

With Love from France Hamper also contains some luxurious body butter from MOR cosmetics. This body butter is an extremely rich moisturiser that mum can use to keep her skin youthful and healthy.
Pure Indulgence Hamper
Do you really want to spoil mum? Then there is only one perfect solution for you: the Pure Indulgence Hamper. This hamper contains that many luxurious products so that mum will be absolutely over the moon when she gets her Pure Indulgence Hamper.

First of all you will find an amazing range of Butlers chocolates, toffees and caramels. Butlers stands for amazing quality and mum will definitely experience this when she tries one of these delicious treats.

Next to that you will also find a great range of Maison Fossier delights, including some biscuit roses, French almond macarons and pastries. All these Maison Fossier treats go extremely well with the Moet & Chandon Brut Imperial NV Champagne you will also find in this gift hamper.

Is mum really crazy about chocolate? No problem with the Pure Indulgence Hamper, because you will find additional Butlers chocolate milk and handmade chocolates from the same brand.

Of course, the Pure Indulgence Hamper would not be complete without some luxurious cosmetics. Mum can spoil herself with the MOR body butter and trio of amazing hand creams from this particular hamper.
Pretty in Pink Pamper Hamper
Mums who love the colour pink will adore this hamper from Hamper Emporium! The Pretty in Pink Pamper Hamper contains every little item you need to spoil your mum on Mother's Day.

Delicious Butlers chocolate, amazing French Maison Fossier delights, the Broth Brothers Victorian Crouchen Riesling Rosé, handmade chocolates, chocolate milk and MOR cosmetic items are just a few of the items that mum can take advantage of this Mother's Day.

Customers can also buy a Mother's Day card with this particular gift hamper. Hamper Emporium offers this additional option to all clients for Mother's Day.
Sweet Bites Hamper
Does you mum have a sweet tooth? Why not pick the Sweet Bites Hamper from our range of Mother's Day gifts?

The Sweet Bites Hamper has everything a person with an incredible sweet tooth will love, going from cashew brittles to amazing almond thins. Of course, our Sweet Bites Hamper would not be missing without some great delights from Butlers and Elsa's Story, so you will also find a few treats from these amazing top brands.
Sweet & White Hamper
Do you want to gift your mum a hamper that is filled with delights going from excellent wine to biscuits and sweets? Choose the Sweet &
White Hamper and discover how glad mum will be with this particular gift.

This unique hamper from Hamper Emporium does not only offer you one bottle of wine, but three! All bottles come from awarded wine distributor and producer Brown Brothers, including a King Valley Chardonnay, Victorian Pinot Grigio and a Sauvignon Blanc.

The Sweet & White Hamper also contains some treats that complement the wine perfectly, including some Fardoulis chocolate, Maison Fossier pastries and much more!
Free Delivery
Are you getting your Mother's Day gifts from Hamper Emporium this year? Then you can also take advantage of the free delivery that Hamper Emporium offers to each customer. The free standard delivery applies to each hamper on Hamper Emporium and can be used by every resident of Australia.

Customers living in the Sydney Metro area can take advantage of an additional service that is made available by the Hamper Emporium. When you order your Mother's Day gifts before 1 pm on a weekday, you can choose the same day delivery option. This particular option is is accompanied by a small fee, but by using it you will get that hamper the very same day!