What Are the Best Mother's Day Gift Hampers in Adelaide?
Author: Emily McWaters Date Posted:26 April 2019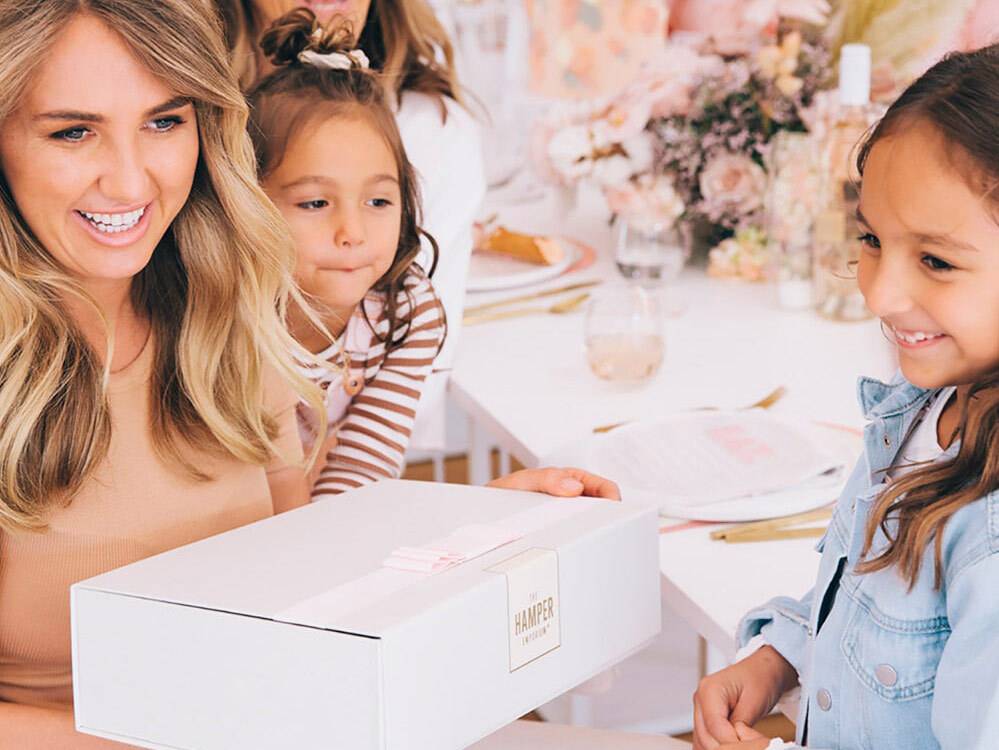 Welcome to The Hamper Emporium - Australia's best gift hamper store for Mother's Day gifts for Adelaide mums. We're proudly backed by over a decade of experience, and that experience has seen us rise to become Australia's leading online gift store, and we'll love nothing more to ensure that your mum gets the most amazing pamper hamper, champagne hamper or gourmet hamper delivered directly to her door with FREE delivery!
If you've been looking for the perfect gift for mums who live in Adelaide, then let's take a look at the best gifts for Mother's Day 2019.
Are Gift Hampers Appropriate For Mother's Day Gifts?
Of course here at The Hamper Emporium, we're Australia's leaders in online gifting, which means we truly believe that gift hampers are the perfect option for every occasion, especially Mother's Day. If you've never chosen a gift hamper for mum, then we're here to help you choose the perfect option for your mum no matter what her hobbies, likes or dislikes, because after all, we've searched the world for the world's best gifts so that you don't have to.
We realise that choosing the perfect gift for mums on Mother's Day can feel like an overwhelming task. There are so many options to choose from. Whether it's pamper hampers filled with the world's most luxurious gifts, experience vouchers, spa treatments, pot plants or flowers... With so many options we absolutely understand why finding the world's best women's gifts feels confusing. Our job here at The Hamper Emporium is to make your gifting experience as easy and as hassle-free as possible, which is why we've searched the world over to find the most premium, luxurious gifts for your mum.
Our custom designed gift boxes ensure that not only does your mum receive a Mothers Day gift that's packed full of the world's finest gifts, but she'll also be swept away with the beauty each hamper provides. Our hampers are presented in a luxurious custom designed gift box that features a stunning keepsake design finished with satin ribbon. Even our mailing boxes feature custom design in elegant gold and black that shows her she's loved and adored and has been sent a gift of luxury right to her door.
Where Are Adelaide's Best Gift Hampers Sold?
Don't look any further than The Hamper Emporium for Adelaide's most beautiful gift hampers. Packed full of artisan Australian produce from our favourite gourmet gift brands, our Adelaide gift hampers truly are pure elegance in a single delivery. The Hamper Emporium delivers gift hampers to all Adelaide suburbs so no matter where your South Australian friends and family live, we can get the perfect gift delivered right to their door.
Wondering how to order a gift hamper for Adelaide delivery? It's so very simple! Our entire range of women's gift hampers can be delivered straight to any Adelaide address for Mother's Day. Simply browse our extensive range of gift hampers and select the one you feel will be the perfect match for your mum, and we'll do the rest!
What Gift Hampers Are Available For Adelaide Delivery?
We've got you covered for Australia's best range of Adelaide gift hampers. For Mother's Day gift hampers we suggest selecting something truly special for your mum. Whether it's the world's finest Champagne gift hampers, the world's most exquisite chocolate hampers, or perhaps it's a luxury spa pamper hamper beautifully packaged in our custom designed keepsake gift boxes that will bring a smile to your mum's face.
We've worked so very hard for the past decade, listening to customer feedback, searching the world over for the finest luxury brands, and creating luxury custom gift boxes that show your mum just how much she matters right from the moment our gift boxes arrive at her door. When you purchase Australia's best Adelaide gift hampers for Mother's Day, we also include FREE Delivery so that you can find the best value gift for mum that she'll adore.