What are the best Mother's Day hamper ideas for 2019?
Author: Nicole Adler Date Posted:26 April 2019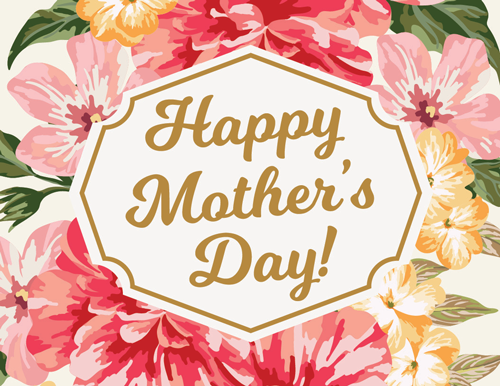 The best is yet to come for savvy gift givers who source and secure all their premium hampers and gift baskets online at The Hamper Emporium.
If the gift is in the giving, you can only imagine the impact these luxury hampers will impart on the enthralled recipient. The extensive range of Mother's Day hamper ideas comprise the best qualities for giver and receiver alike.
Firstly, the generous gesture of providing mums of all taste and ages with an endless selection in the specialty Mother's Day range is rewarded with prompt service, irresistibly affordable selections, deluxe offerings and free Australia-wide delivery.
For your delighted mum on Mother's Day 2019, the ultimate quality is not only abundantly clear, but also paramount in every expertly curated and beautifully packaged hamper and gift basket on offer.
Shopping online at The Hamper Emporium entails a wealth of riches that require unearthing to be believed. There are special occasion ranges for men, women, children and teens and tween who will steal the scene with the arrival of their premium pampering hampers, personalised gifts, gourmet foods and luxurious gift packs of all shapes and sizes to covet and savour.
Mother's Day 2019 is on May 12, so gift givers still have time to shop online and fulfil all their gift hamper ideas at The Hamper Emporium.
The L'Occitane Arlesienne & Rose Hamper has recently been added to the Mother's Day collection and it epitomises the best of everything for pampering and supreme taste sensations in one stunning keepsake gift box to treasure.
Your mum will be in seventh heaven when this precious cargo arrives in style at her door. Inside, she will find a feature bottle of Provence-worthy Rose from The Island Estate, Kangaroo Island, by renowned French winemaker Jacques Lutton. Mum can sip her blush-pink fine wine to her heart's content while she luxuriates in her L'Occitane Arlesienne git pack. This leading French skincare brand features the best in premium-quality pampering products. The Arlesienne range is a shining example in a selection of items that are lightly fragrant and designed to nourish and revive her complexion and take care of all mum's skincare needs.
She can also share in the love of quality sweet treats by artisan brand Morgan's. Your mum and the whole family can nibble on a tempting array of French vanilla almonds and honey-roasted peanuts. These delectable gourmet creations are attractively presented in elegant gold and ivory packaging that are almost too beautiful to open. But your mum will be thrilled that she did, once she acquires a taste for these moreish nutty treats.
The gift giver will also match the same level of enthusiasm when they secure this premium-quality and affordable offering online at The Hamper Emporium.
For the best Mother's Day gift ideas and ideas for christmas gift hampers, it's impossible to overlook the innate value and priceless quality The Hamper Emporium's range of luxurious gift hampers are certain to impart on your cherished mum.