The Finest Mother's Day Chocolate Hampers! Only Available at the Hamper Emporium!
Author: Emily McWaters Date Posted:26 April 2019


Nothing could be finer than a luxury gift hamper for your beloved mum this Mother's Day. Celebrate her finest qualities with a wide range of special-day hampers that are bursting with quality products in the realms of beauty, skincare, gourmet food and wine that are all designed to match mum's winning ways.
Backed by over a decade of experience in sourcing the world's most amazing products and presenting them beautifully in our custom gift boxes, you can always trust The Hamper Emporium for making mum's Mother's Day wishes come true. Touches of luxury are the icing on the cake for any special occasion and there's no better time than Mother's Day to reward beloved mums everywhere with the finer things in life.
Why Do We Celebrate Mother's Day?
Mother's Day is the one day a year to put mums first and shower them with all the love and affection they unconditionally bestow on your life. Any beautiful soul who has a motherly place in your heart, not just your biological mum, is worthy of recognition and the VIP treatment on Mother's Day and always. Of course, there are also grandmothers, aunts, cousins, friends and neighbours who are also mums and often near and dear to you.
With a history dating back hundreds of years, it's so nice to know that throughout history, mums have been celebrated for their role within society both modern and historical, as a person who is truly one of the most important members of any family. Mums offer support both emotionally and physically and from running children around, through to being nurse mum or cleaning mum, she's always there when its most needed.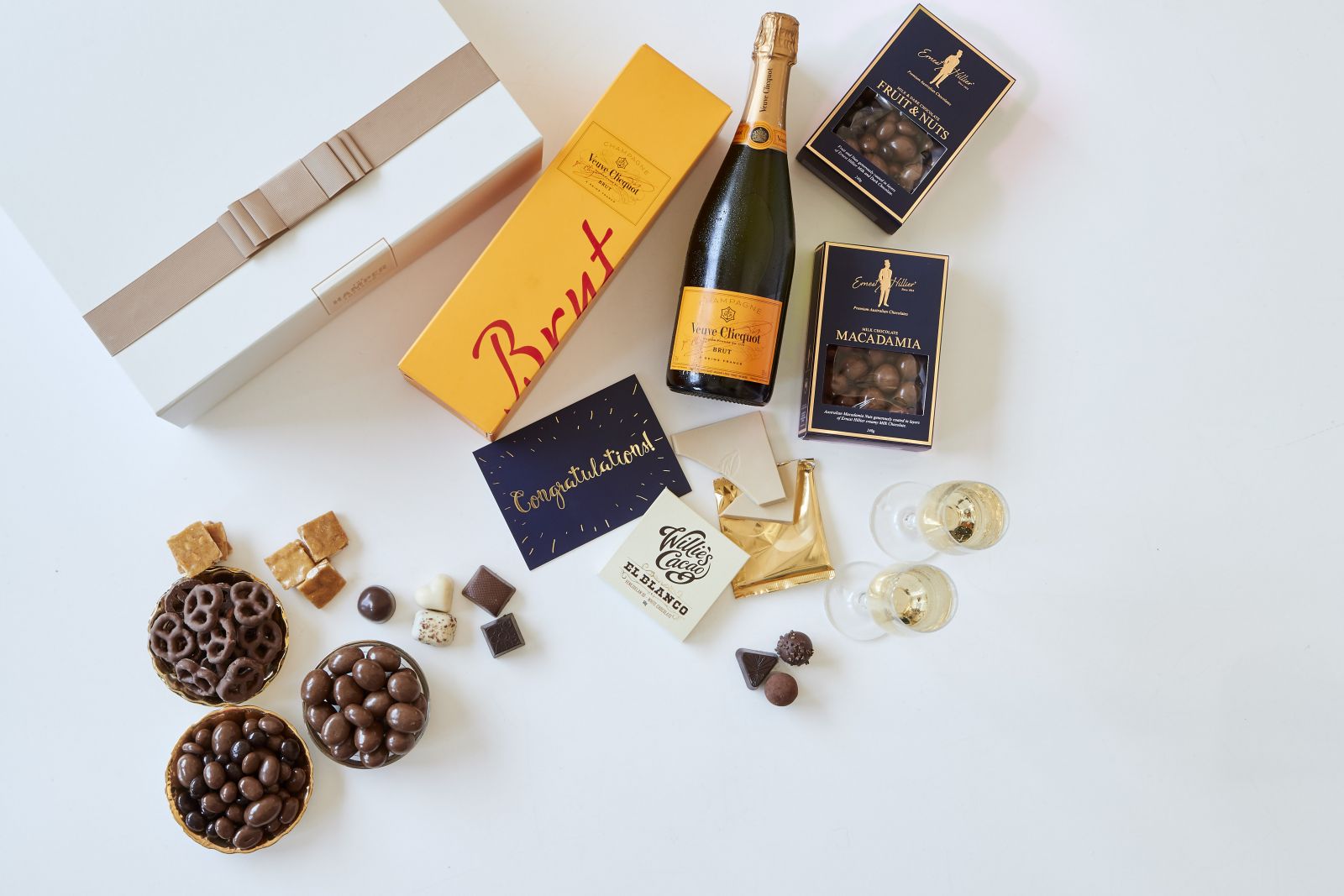 What Date Is Mother's Day in 2019?
Mother's Day, 2019, takes place on Sunday, May 12. That pressing date will be upon you soon, so it's time to turn your thoughts to mum's special day and reward her with the finest luxury items for her endless love and care.
Look no further than The Hamper Emporium for an irresistible range of specialty Mother's Day gift hampers. There are chocolate hampers and every type of luxury hamper, filled with the finest quality skincare, beauty products, premium wines and deluxe gourmet food items, and also priced to suit every budget. No matter which gift hamper you choose for mum or any deserving recipient, they are all delivered promptly, and free of charge, to any Australia-wide location.
What Are The Best Luxury Hampers of 2019?
If the finest spirits and gourmet nibbles take your fancy, the Luxury Hennessy Hamper would be the perfect choice. Resplendent with a bottle of the finest Hennessy VSOP Cognac, this opulent gift hamper also comes complete with a fine selection of sweet and savoury artisan edibles. You can also show your appreciation for items of the finest quality with the Pure Gold Luxury Foodies Hamper. Filled with Moet And Chandon Brut Imperial, Cape Mentelle Shiraz and an endless selection of supreme gourmet products to suit every palate, it's a party in the making.
Which Is The Finest Luxury Hamper For A New Mum?
New mums deserve to be spoiled more than most on Mother's Day. Give the gift of a plush bathrobe and monogrammed leather-tassel keyring in the highly recommended Jurlique Personalised Luxury Hamper. This stunning gift idea also comes complete with a range of Jurlique all-botanicals skincare and delicious artisan chocolates to enjoy during her time out.
Becoming a mum is such a momentous occasion, and not only is it exhausting, it's a time when mums really are focused so closely on their brand new baby that they can sometimes forget to treat themselves. That's where you come in, with a luxury gift hamper for new mum's it's the perfect way to ensure she's happy, relaxed and enjoying every moment of her new bundle.
Which Is The Finest Luxury Hamper For A Beauty-Loving Mum?
Beauty queens the world over will adore the elegant range of the finest quality skincare and cosmetic hampers — expertly packaged and gift wrapped by The Hamper Emporium.
Your beauty-loving mum will delight in the Benefit Cosmetics And Seafolly Ultimate Summer Hamper, which combines makeup selections from the cult Benefit brand, artisan-designed Seafolly accessories and an embellished bottle of Chandon NV Limited Edition sparkling wine. The Hamper Emporium toasts all beauty lovers on Mother's Day.