What Are the Best Mother's Day Gift Hampers in Melbourne?
Author: Emily McWaters Date Posted:26 April 2019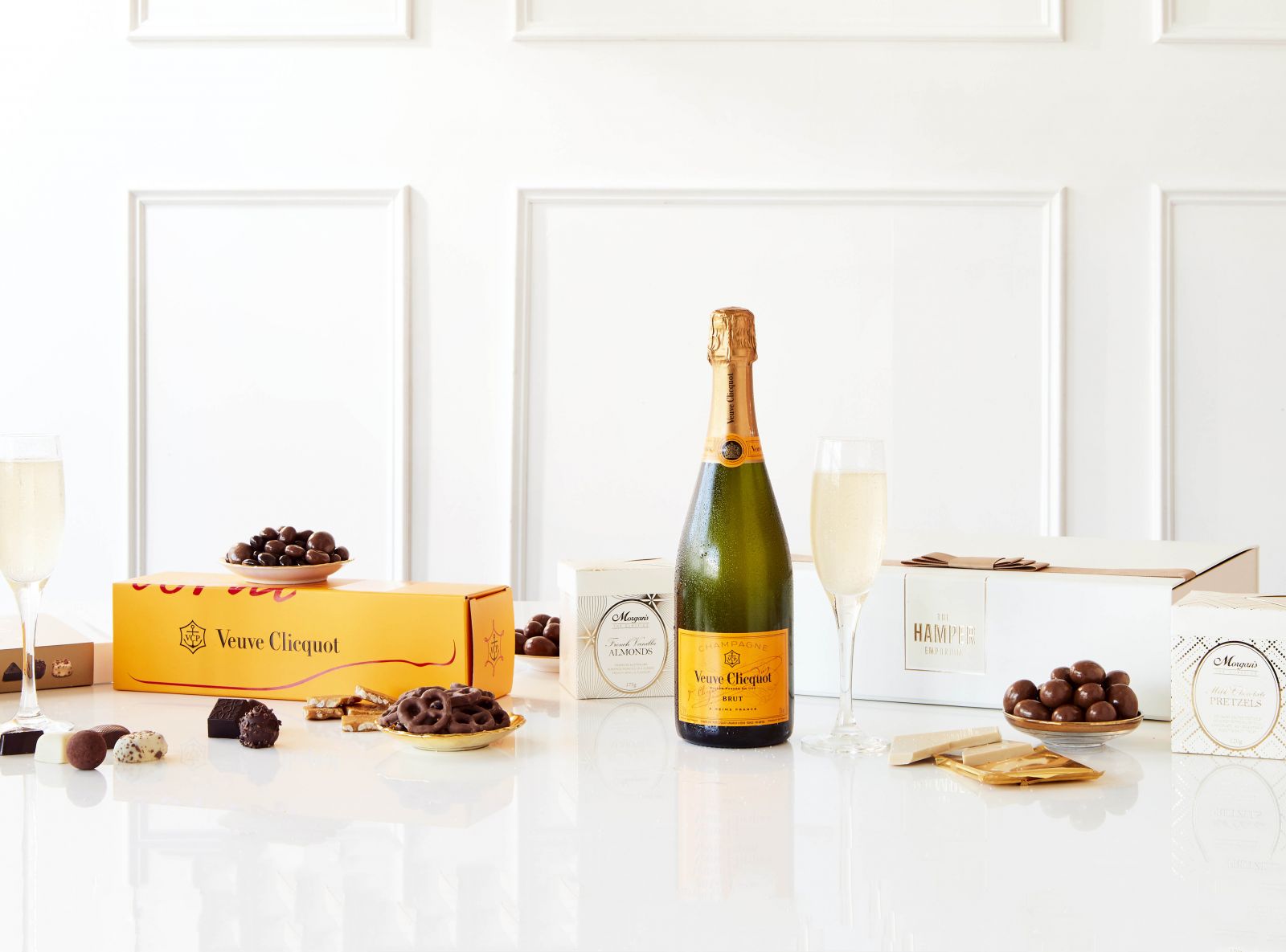 Spoil mum this Mother's Day with a pampering gift that will delight her on her special day. The Hamper Emporium offers an exquisite selection of Mother's Day hampers for Melbourne mums that will be the perfect gift. Show your mum that she deserves more than breakfast in bed by gifting her a beautiful Mother's Day hamper filled with all her favourite sweet treats, bubbly wines, soothing skincare, home décor items, and of course, delicious chocolates.
We love nothing more than knowing that everyone can afford to treat their mum to the most glorious and stunning gift baskets, so we're giving free delivery Australia wide with every purchase. An elegant Mother's Day hamper is just what Melbourne mums crave this year.
What Is The Most Popular Hamper In Melbourne For Mother's Day?
Melbourne mums will love our L'Occitane and Moet Mother's Day hamper. Imagine mum's face light up as she carefully opens the champagne and gold-coloured gift pack. Inside she'll see a deluxe bottle of Moet & Chandon Brut Imperial champagne. As her mouth waters for the sweet bubbles of French wine, her eyes will cast over the chocolate and sweet treats she'll enjoy with a glass of bubbly, and the luxurious beauty gifts from L'Occitane.
Free mother from all the stresses and demands of daily life with a generous gift of decadent treats on her special day.
What Can I Expect To Find In A Luxury Melbourne Hamper For Mother's Day?
Chocolate is a big favourite when choosing a gift for mum, so naturally, it makes an appearance in almost all of our baskets at The Hamper Emporium.
Wine is another popular inclusion. You don't have to be a connoisseur to enjoy a fine bottle of red or a sparkling glass of French champagne. We haven't forgotten about beer lovers – we have beer and cider gifts too.
Mums love to take care of their skin with luxurious, creamy beauty products. Thick hand lotions, fragrant soaps, and foamy bath washes are prevalent in hampers especially designed for women.
Do Melbournians Enjoy Foodie Hampers For Mother's Day?
Melbournians have a world of gourmet cuisine at the ready so giving a hamper full of delicious edibles is an excellent choice for all the epicures in your life.
Flavoursome tapenades, spreadable fruit pastes, crisp crackers, salty olives, flavoursome oils, crunchy nuts, and decadent chocolates will tempt all food lovers. Melbourne is renowned for its fine food and cafe culture, and we've worked with the world's best gourmet brands to create gift hampers that every Melbourne foodie would be proud to have delivered to their mum.
We're Melbourne's best gift hamper provider for good reason, because we've spent over a decade sourcing the finest foods and gifts on offer to ensure that every hamper that leaves for your Melbourne gift recipient not only looks amazing with our custom gift boxes, but is packed full of the best gifts ever.
Which Alcohol Hampers Would Be Perfect For Mother's Day?
Mother's Day presents and hampers including alcohol to help celebrate the day are most welcome by mums who enjoy a relaxing sundowner drink. At The Hamper Emporium, you can order Mum's Day gifts online that include a fancy bottle of champagne. Our Personalised Moet Rosé & L'Occitane Hamper will thrill mum with a 750ml limited edition bottle of Moet Rosé champagne and lavish offerings of spoiling treats like skin care, sweet nibbles, and a plush bathrobe.
If mum prefers beer or cider, check out our Deluxe Cider Hamper or Microbreweries of Australia Hamper for thirst-quenching wine alternatives. These baskets include sweet and salty snacks that pair well with craft beer and crisp apple ciders. Think Beef Jerky, salted nuts, and thin crackers.
Where Can I Find Mother's Day Gift Baskets In Melbourne?
The Hamper Emporium has a range of Mother's Day gift hampers online to suit all deserving mums. Whether mum enjoys the sweetness of rich chocolate, comforting savouries, wine, beer or cider, we'll have a present designed just for her.
If beauty and cosmetics make mum happy, we've got gorgeous pamper hampers that will encourage mum to indulge in some self-care this Mother's Day.
All orders receive a gorgeous free gift card signed with your own sentiments inside and delivered to mum in Melbourne with your hamper.