Personalised Mother's Day Gifts
Mothers all over Australia are looking forward to the 10th of May, Mother's Day. A day we celebrate with every woman taking on the role of a mother; be that to biological children or not. A mother is the protector, disciplinarian and friend, the rock our world is based on, the person who is unconditional with love and advice, plus great food!
Celebrating this day is essential, not only to the mums but to you. You get a chance once a year to really acknowledge what this person did and probably still does for you. Of course, the role has changed since you were little - although not too sure most mums recognise that you have grown up till grandkids come along!
Are you looking for that extra special Mothers Days gift? One that will surprise and delight her, and show how much she means to you? Then check out some of the personalised gifts for the new mums and for every mum you can find the best Mother's day gift with our carefully selected hampers.
Mums deserve the finest things in life, and that is what they will get with our superbly put together hampers with selections of tasty artisan treats, and chocolates that are truly luxurious from top-class Australian and worldwide chocolatiers.
You can also choose to select wines from Australia's Cape Mentelle region, or go for the ultimate treat and add in one of the fantastic bottles of Moet champagne. Just what is needed to make the 10th of May, so special for mums - champagne bubbles tickling her nose.
---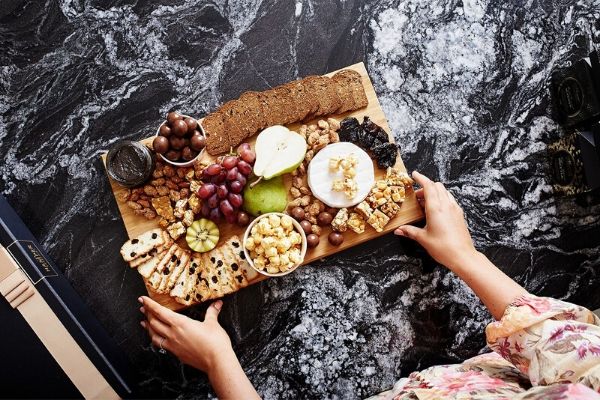 Cheese platter inspiration for your next picnic There's nothing nicer than gathering with friends for ...
Read Full Post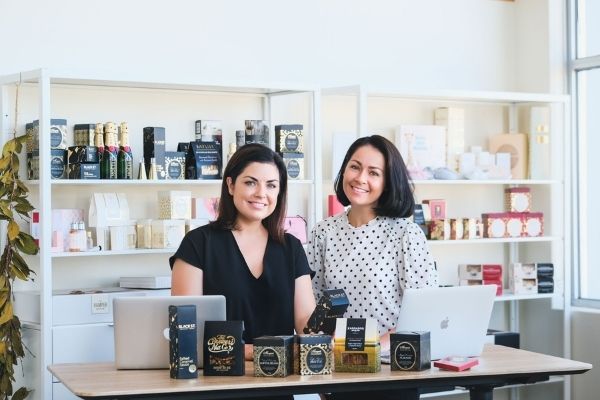 Insider picks for the best gift hampers Here at The Hamper Emporium, we spend an enormous amount of ti...
Read Full Post
Personalised Mother's Day Gifts
Mother's Day will soon be upon us. That special day when we recognise mothers everywhere. So what is a mother? Well, we all know the answer to that but remember you do not have to be the biological mum to be a mother. Definitions are all pretty similar; a mother is a protector, disciplinarian and friend.
Mothers are who we turn to for comfort, reassurance and unconditional love; May 10th is the day we recognise all of that. Many things that can be given to mums but a personalised gift goes that extra mile and really is the best gift for mum.
Personalised Mother's Day gifts reinforce your connection by materialising the relationship. It confirms a relationship, celebrates it and over time strengthens it. Receiving one of our personalised gifts will make your mum smile every time she sees it.
It's all about the thought, we all know the familiar adage, 'its the thought that counts' well, it's true, and a personalised gift for your mum shows them how much you have thought about it, giving the present that little extra touch that emphasises how much you care, just what our mums want to hear.
What to buy a mother that has everything?
It does not matter how many bottles of champagne you have, another bottle never goes amiss. You can imagine her beaming smile when our attractive hamper arrives, making a perfect mum keepsake box. Consider choosing the fabulous cream & gold box of the Personalised Moët Rosé & L'Occitane Hamper; it will overwhelm her with joy.
Not only does this fabulous hamper have everything that a lady wants, but it says so much more to her as the Mother's Day gift you have chosen to send.
Inside she will find fabulous french skincare products that will embrace her in gentle Cherry Blossom perfume, from the shower gel to the shimmering lotion, plus an elegant L'Occitane ' Provence Botanicals' Toiletries Bag to use.
Then she can put on the super soft plush white robe and pop the cork on the vibrant and sophisticated Limited Edition Moët Rosé Imperial Champagne. An exquisite pleasure to drink while she nibbles on the delectable Morgan's French Vanilla Almonds. All this plus a lovely monogrammed leather keyring.
What should I get my mum for Mother's Day?
We think one of our hampers with a personalised gift for Mother's Day Australia inside would be perfect. We have such a wide selection both in price and content, which makes it easy to select the ideal gift for your mum and keep within your budget.
A personalised gift does make a Mother's Day present to remember, especially our monogrammed robes and key fobs.
The artisan and gourmet treats included in our hampers include top class products from Australia and around the world. Chocolatiers like Australia's Ernest Hillier, The Wood's Farm and Morgans. Savour the irresistible flavours of Ireland Butlers chocolate box along with the decadent taste of Willie Cacao chocs.
Alongside these delicious, not found in the supermarket, treats, you can select a fabulous Australian wine from the Cape Mentelle vineyards. Or a bottle of Australian Chandon or Moët Champagne so your mum can celebrate the 10th of May in style.
What should I get for my 60th birthday?
The great thing about Hamper Emporium hampers is they are a wonderful gift to receive on any occasion. Be that to celebrate a new mum, a wedding, a birthday or just because you want to treat someone or yourself, to something special.
A 60th birthday is certainly a special birthday, and there is no reason you can not be treated to one of our fantastic hampers. Not only do we have luxurious, indulgent hampers, but we also have hampers to please the most discerning foodie, with either a sweet or savoury tooth or who enjoys the taste of both. The selection of craft beers, ciders, whiskey, wine and champagne hampers would also go down a treat on your 60th.
What gift should I give to my mother on Mother's Day?
One that she will appreciate and remember; a piece of personalised jewellery for mum never goes amiss, a constant reminder of your gift to her on Mother's Day 2020. You can also elect to go for an indulgent gift with our pamper and luxury hampers specifically designed to thrill, enchant and show you mum how much you care with your thoughtfulness.
Don't forget to fill in the free gold-embossed gift card with a special note from the heart to your mum.
Our hampers are delivered free throughout Australia, and if you are running a bit late, we have express delivery for a small fee. Your Mother's Day gift will be with your mum wherever she is in Australia, on time for May 10th.