The Perfect Gift – a Gift Hamper from the Hamper Emporium
Author: Nicole Adler Date Posted:15 April 2016


Have you been struggling to find the perfect gift for a friend or family member? No need to look any further, because the Hamper Emporium has a large selection of unique gift baskets where you are bound to find a unique gift for your recipient. Read on to learn more about the Hamper Emporium gift hampers and discover the perfect gift! One thing we can tell you already, Hamper Emporium's gift hampers are no average fruit baskets.

Which Gift Hampers Can You Recommend?

There is a tremendous amount of gift hampers that can be suitable for your recipient, so how do you start looking for your perfect christmas hampers gifts? If you are in doubt about which gift hamper to buy, we can recommend looking at our gourmet gift baskets.

The food gifts of the Hamper Emporium may contain a variety of gourmet products, this includes wine, champagne, spreads, shiraz, port, whisky, delicate French biscuits and much more. The luxurious gourmet products that can be found in our gourmet hampers are chosen by our hamper designer, who searches the world for the finest treats to add to our range. Our hamper designer certainly does a marvellous job, because our gourmet hampers contain products from across the globe, which includes products made in Italy, Belgium, France and Germany.

What If I Need a Present for a Newborn Baby?

Customers can come to the Hamper Emporium looking for gifts that are suitable for a variety of occasions. One of the occasions you may need a gift for is the birth of a baby or a christening. Fortunately, customers can count on our range of baby gift baskets.

The products in our baby gift baskets are carefully selected by our hamper designer, because only the best is good enough for the newborn baby and the parents. For that reason, customers can find top brands such as Pure Baby, Sophie La Giraffe, Marquise, TeddyTime and other luxurious brands in our baby gift baskets.

Each of the baby gift baskets on our website will be delivered in a beautiful gift box. Therefore, you do not have to spend any more time on the presentation of the present and your gift will be ready for gifting. If for any reason you do not have the time to visit the newborn baby, you can also send our gift hampers to the hospital directly. Simply add the room number where the mother and baby reside and the Hamper Emporium will ensure that your gift arrives.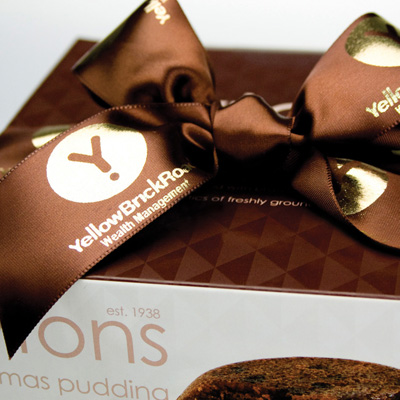 Does the Hamper Emporium Have Dedicated Wine Gift Baskets?

The Hamper Emporium is the favourite place of many wine lovers, because our wine gift baskets hold some of the finest wines in Australia. One of Hamper Emporium's favourite wine labels is Brown Brothers, considering this winery has obtained a multitude of awards and the fact that this winery has been creating handcrafted wine since 1889.

Some of the wine gift baskets on the Hamper Emporium contain some exclusive wines, more specifically wines that can only be obtained from the cellar door at a winery. If you are looking for a gift for a wine collector, be sure to have a look at some of our hampers with these exclusive releases.

How about Holiday Gift Baskets?

The Hamper Emporium has a suitable gift hamper for any occasions, which includes our favourite time of year – Christmas. Each year, the Hamper Emporium creates beautiful Christmas hampers filled with gourmet food and gourmet food gifts such as handmade cake from the Barossa Valley and chocolate crackers from Butlers Irish Chocolate.

All our Christmas hampers have a festive look and feel, this applies to the presentation box as well as the products inside our holiday hampers. One thing is certain, the Hamper Emporium holiday gift baskets will give you value for your money.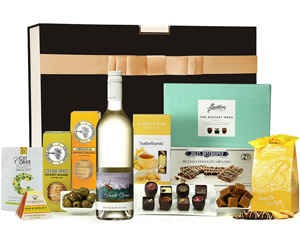 How Do I Order Gift Baskets?

Ordering a gift basket from the Hamper Emporium is very easy. First, select your preferred category from the menu on the left-hand side of your screen. This will open a new page and give you an overview of all available gift hampers in this category.

When you have chosen a gift hamper you like, click on the "view item" button underneath the product image. A new page will open with more information about the hamper and the estimated delivery time for the hamper. Simply add the gift hamper to your shopping cart by clicking on the "add to cart" button. If you want to order more than one hamper, you can easily change the amount by entering the number of hampers you wish to order in the text box next to the "add to cart" button.

Once you have added your gift hamper, you can complete the order by following the steps during the checkout process. Any additional options available for your gift hampers, such as quicker delivery times or additional personalisation, will also be displayed during the checkout. If you experience any problems while placing your order, feel free to contact the Hamper Emporium by telephone or email.
Find More Gift Basket Ideas

Customers do not have to look far for gift basket ideas on the Hamper Emporium, because our range is filled with original gift hampers that are going to be loved by your recipient. However, if your recipient is someone who is difficult to buy for, you can always read one of the informative articles on the Hamper Emporium website.

When you do not know which hamper to buy for your recipient, you may also be able to take advantage of special deals on our website. The Hamper Emporium loves to give gifts, so we regularly offer some of our finest hampers at a reduced price. For that reason, be sure to drop by from time to time to see what offers we have going.

The range of gift hampers get updated on a regular basis as well, considering there are many new products our customers would appreciate. Be sure to have a look at our catalogue for the latest releases and take advantage of everything the Hamper Emporium has to offer!