PONTING WINES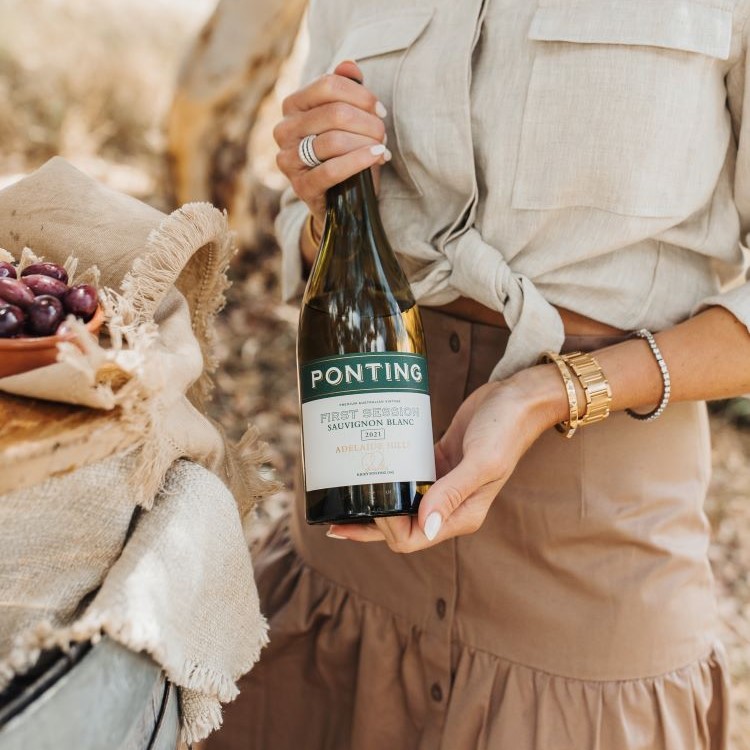 Two Masters Of Their Craft Team Up.
Cricket and wine fans will both be thrilled with the results of this particular collaboration. It includes a range of premium wines inspired by Ricky Ponting's career as a cricketing legend. With the help of South Australian winemaker Ben Riggs.
Ricky has taken his love of a bold shiraz to the next level, creating a range that includes an Adelaide Hills Sauvignon Blanc, McLaren Vale Shiraz and Langhorne Creek Cabernet Sauvignon.
The Ponting Wines range is filled with both flavours and stories that are not easily forgotten. Discover the range today.
MEET THE WINES

'First Session' Adelaide Hills Sauvignon Blanc
Fresh and floral with a zesty passionfruit and grapefuit nose, the mid palate is wonderfully textured with citrus pith and a long crisp palate.

'The Pinnacle' McLaren Vale Shiraz
Sweet, soft, warm tannins whilst the palate is rich berry fruits, black pepper, nutmeg and cloves. A big, righ and complex Shiraz, with finesse, texture and elegance.

'Close of Play' Langhorne Creek Cabernet Sauvignon
Showing generous red berry fruits with touches of mint and clove. The palate has great depth, is soft, silky and wonderfully balanced.
---
Learn about the story behind Ponting Wines
LEARN MORE