Chandon: World Famous Australian Bubbles
What do you get when you combine French sensibility with Australian terroir? A range of luxurious sparkling wine that's anything but ordinary. At Chandon Australia, risk-taking is the name of the game. The Yarra Valley vineyard was founded on a gamble, one that not only paid off but helped redefine European tradition for a new (and thirsty) generation.
Winemaking Director Dan Buckle has lived and breathed the wine industry since his teenage years. The son of a vineyard owner on the Mornington Peninsula, Dan grew up between the vines, so to say. A youth spent grape picking catapulted him eagerly into the world of hospitality where he learned in multiple wine regions, and on multiple vintages.
He has practised his craft at Domaine Chandon since 2012. Here, he uses his knowledge of the méthode traditionnelle combined with Australian know-how to create a range of sparkling wines that will charm your socks off. He maintains that trademark Chandon sense of adventure with every sip.
The blending options are endless in the Yarra Valley's deliciously cool climate. That's why Chandon chose to set up shop there in the 80s. The now storied vineyard's first cuvées were released in 1989. Since then, Chandon Australia's fans and followers have learned to expect the unexpected. The land's natural diversity sometimes brings challenges, but it's also the source of quality, not to mention distinction. In fact, Chandon's expansion Down Under was instrumental in making Australia a respected producer of bubbles.
Wonderful things can happen when you think outside the box. Whether it's a new take on an established method, an uncommon climate, or a healthy sense of possibility, innovation can bear delicious fruit. For wine enthusiasts, Chandon's pioneering spirit is certainly worth toasting to.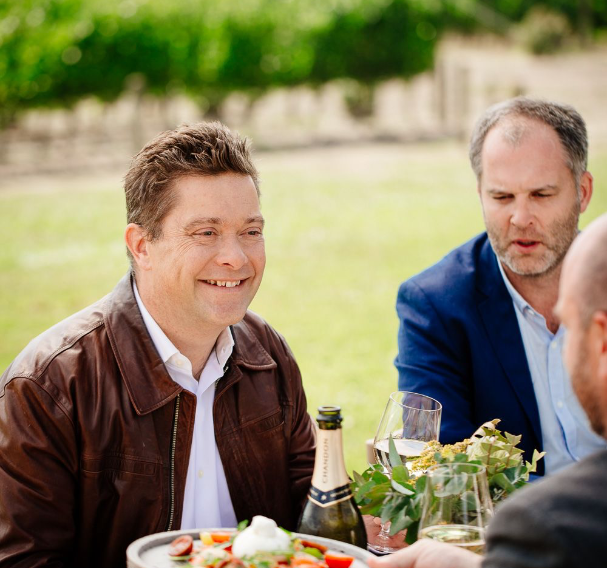 Pictured: Dan Buckle, Winemaking Director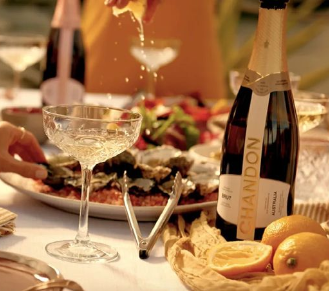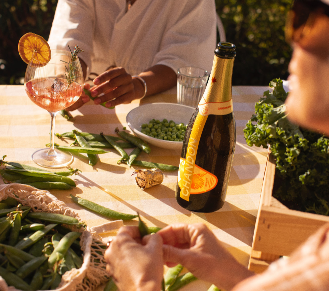 Wonderful things can happen when you think outside the box.
A great day spent among the grapes.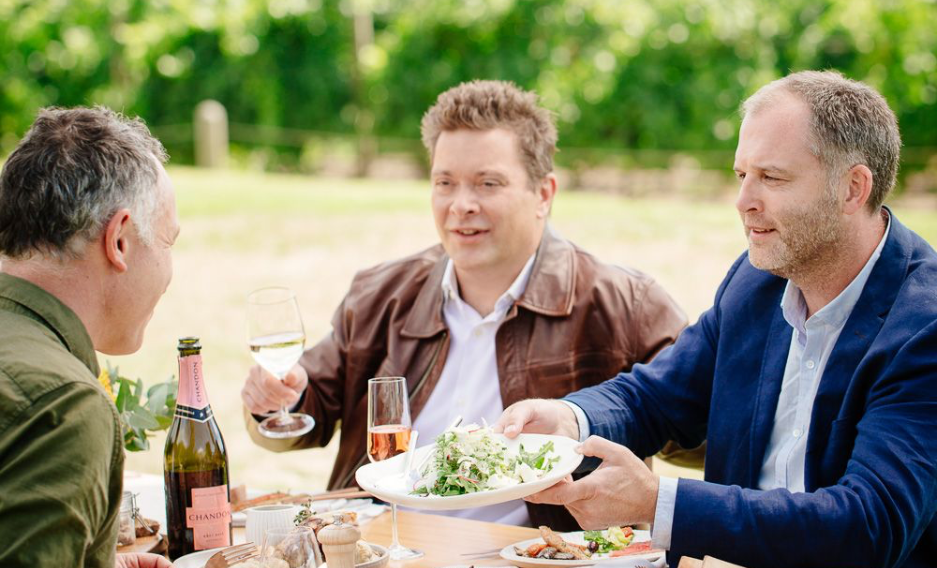 Featured Hampers