Everbloome: Elleni's Story
Fresh flowers are beautiful, but it's not always viable to have them around. There's the cost of replacing them regularly, the way they begin to droop after a few days, not to mention the issue of allergies. Thanks to Melbourne brand Everbloome, you can get your floral fix without these downsides.
Founder Elleni has created a range of real flowers that are made to go the distance. Don't worry, these posies aren't plastic—in fact, they're real flowers that have been preserved to last a lifetime. Each bouquet is lovingly curated with an eye for detail, and beauty. The finished product will stay sitting pretty in your home for up to seven years.
'I have always had a love of flowers, colour and texture,' says Elleni. 'With a background in styling, it seemed a natural progression to start Everbloome.'
So, what types of florals can you expect to find in Everbloome's collection? A few of our favourites include hydrangea, dream of grass, pineapple flower, mini gypsophila and Billy buttons. Each variety is just as dreamy as it sounds. The bouquets are assembled by hand with meticulous attention and care. Arranged with artistic aptitude, they add a splash of charm to any room.
Elleni's vision has been executed with sustainable practices in mind. A far cry from mass-produced plastic petals, Everbloome's flowers are preserved without any toxic, corrosive, carcinogenic, explosive, or chemical reactive substances. They're also free from fragrance, so all your sensitive or allergy-prone loved ones are covered.
Obviously, you're eager to ensure your preserved flowers are in fine form for as long as possible. There are a few things you can do to help. Whenever practical, keep them away from direct sunlight and air-conditioning vents. Their loveliness will stay ever so intact.
Whether you visit their store in Melbourne or pick up a beautiful bouquet in one of our pamper hampers, the delight of Everbloome is anything but ephemeral.

Pictured: Elleni Pearce, founder of Everbloome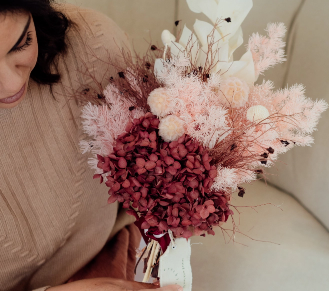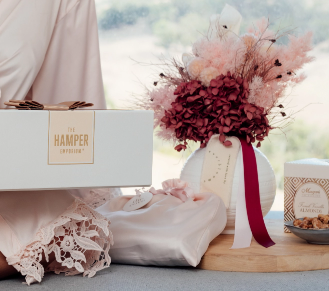 We bring joy with a gift that lasts and is full of colour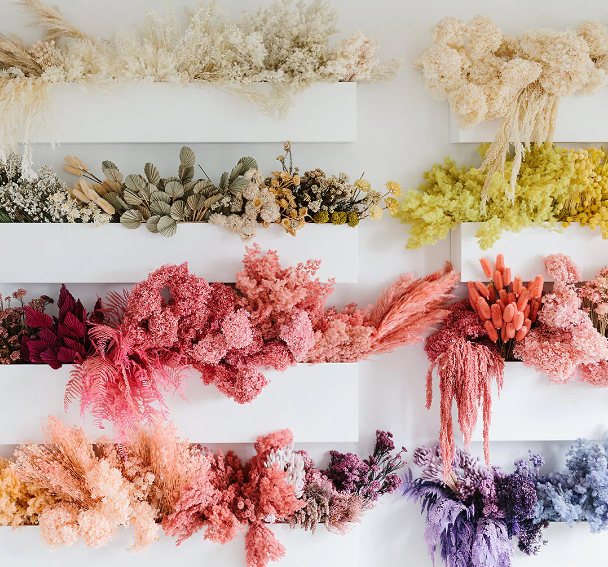 A wall of colour to brighten anyones day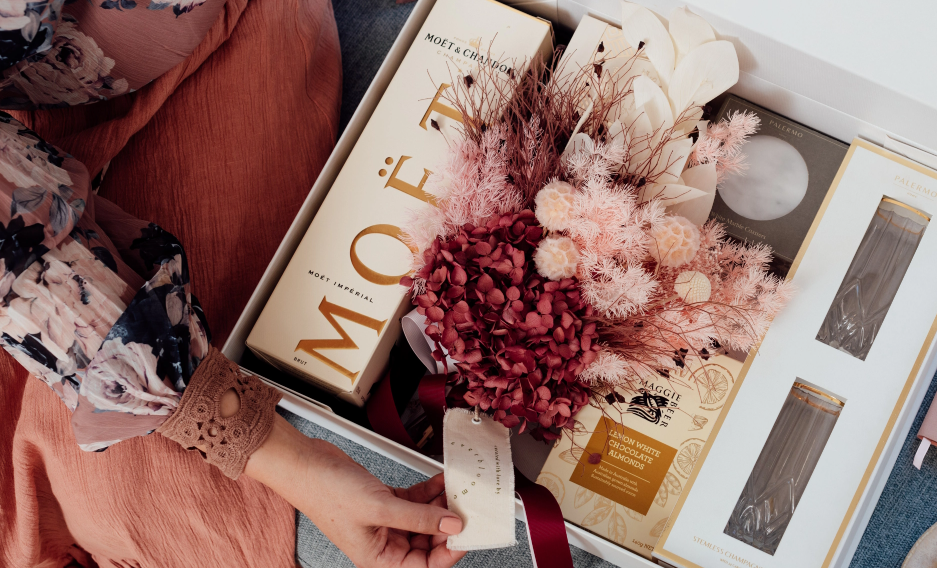 Featured Hampers