Kangaroo Island Fresh Garlic: Shane's Story
Call us biased, but there's something spectacular about Australian garlic. Foodies know there's no comparison to the produce found further ashore. Owner and grower Shane sees firsthand where that difference comes from.
'I think the Kangaroo Island garlic that I'm growing is special because of the beautiful, pristine, clean countryside that we live in.'
It's true—the countryside of Stokes Bay, Kangaroo Island, seems perfect for harvesting fresh garlic. But it's not just the natural beauty or unsullied soils of the island that create such a delicious product, according to Shane.
In fact, it has a lot to do with staying cool.
'Garlic reacts to very cold conditions in the wintertime. So we get frosts in about August, which—that cold, cold weather accentuates the flavour of our garlic, to give it that real punch.'
Luckily Shane is situated on one of the coldest parts of the island. This gives his garlic not only strength but also quality of flavour.
Usually, you'll only find Australian garlic from December through to April. The five month season doesn't tend to vary. So, how can devout food lovers get the local garlic fix for the rest of the year? Shane's beloved range of garlic products is the answer for many Australians. Better yet, the process is kind to the earth and his customers alike.
'No additives, no preservatives, all 100% garlic,' says Shane, when asked how the magic happens.
'It gives people an option to use Kangaroo Island garlic—Australian garlic—all year round. There's no reason that you should be using any other garlic.'
Once you've sampled the bounty of treats Kangaroo Island Fresh Garlic has to offer, you won't waste time searching for alternatives. Shane's philosophy of avoiding pesticides and honing high-quality farming practices has paid off.
He sums it up with a single sentence:
'The quality speaks for itself.'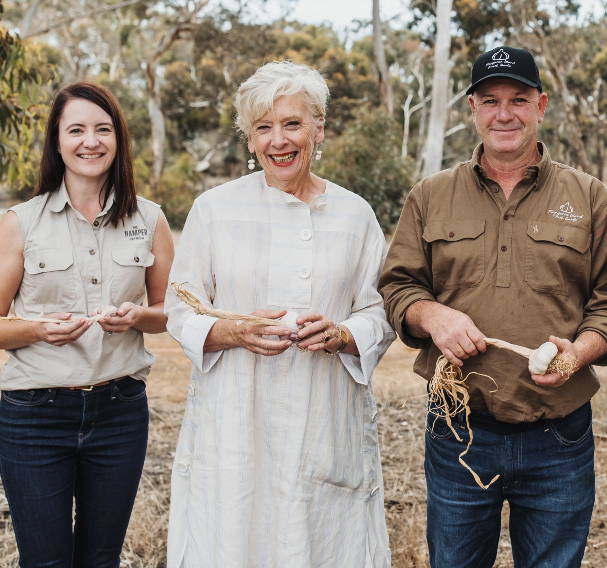 Pictured: Kristy Shelton, Maggie Beer and Shane Leahy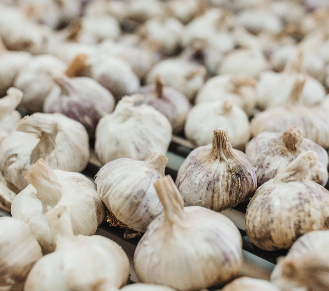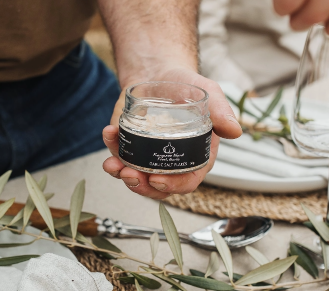 Maggie Beer: 'It's not just punch, it's flavour with punch.'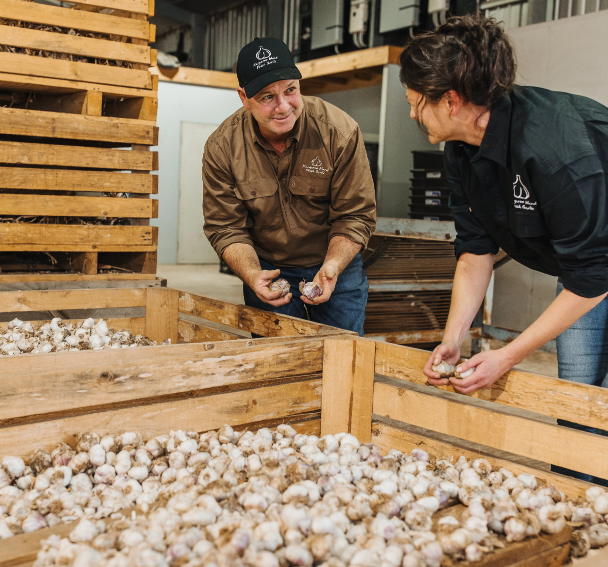 Harvesting Australian Organic Garlic on KI
Featured Hampers