Nektar Australia: Katheryn's Story
Luxury and sustainability. They may seem like concepts at odds with each other, but that couldn't be further from the truth. Katheryn Blewett, founder of Nēktar, has proved as much with a mindful brand that keeps both the customer and the planet in mind.
Katheryn describes her love of organic products as 'lifelong'. Inspired by a visit to Grosse Fragonard perfumery in the south of France—a worldwide pinnacle of the fragrance industry—she decided to craft a personal range that was guided by the natural world. As a wife and a mother of two young boys, clean living was a non-negotiable when it came to her brand's ethos.
The result is no small feat. With its effortless approach to modernity and simplicity alike, Nēktar has become quite the contender in the Australian beauty scene. The range is high-end, bespoke, and artisanal in style. That means each hand wash and lotion is hand filled, every soap bar and candle hand poured. And that's just the day-to-day logistics! Before launching, Katheryn spent up to a year designing each sent that her range now boasts.
'Having full quality control over product production is crucial to Nēktar's ethos,' says Katheryn. 'As such, we utilise the methodologically of hand pouring to ensure consistency and proper artisanal craftsmanship in small batches.'
Ethically minded individuals will adore all that Nēktar has to offer (even more so because the range is cruelty-free and vegan). These products couldn't be further from patchouli chic, though. With scents like Island Bloom, which is bursting with fresh florals, or Bourbon Wood, with deep notes of cedarwood and leather, each item is right at home in the most luxe surroundings.
So, what can you expect to find in Nēktar's collection? One thing's for sure, you won't detect a hint of SLS/SLES, synthetic dyes or colourants, harsh detergents, silicones, or parabens. They've been omitted completely. Instead, only the finest ingredients have been selected: those that are bound to hydrate your skin and intoxicate your senses.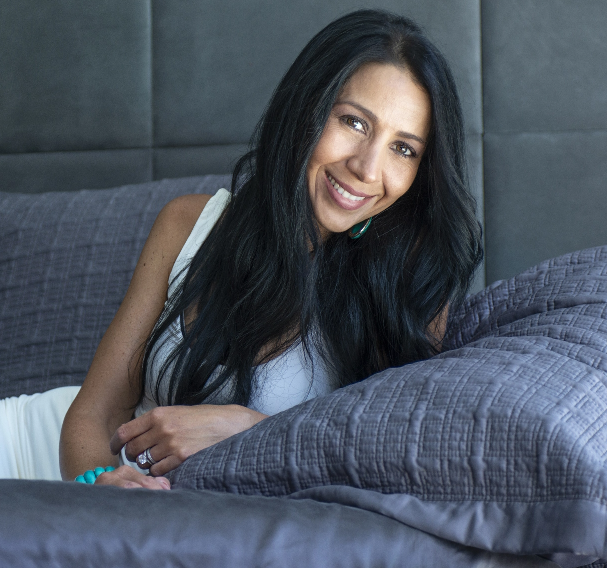 Pictured: Katheryn Blewett, founder of Nektar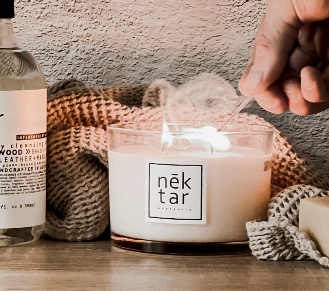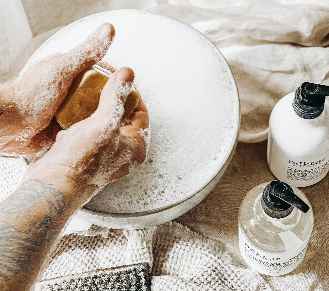 We craft all of our products through the lens of sustainability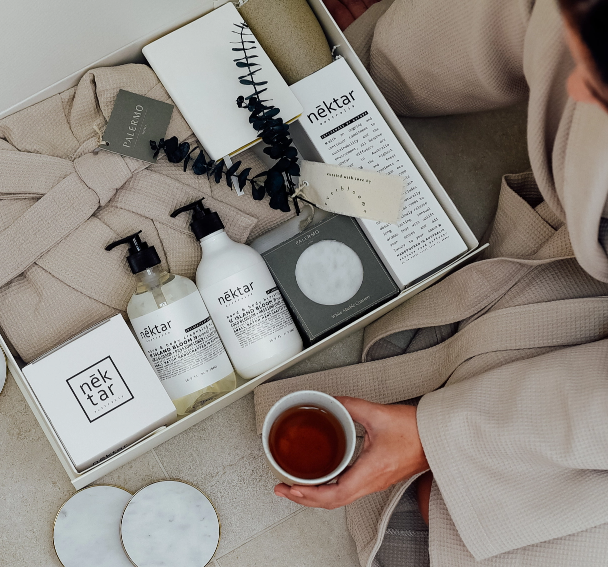 Luxury & Sustainability Combined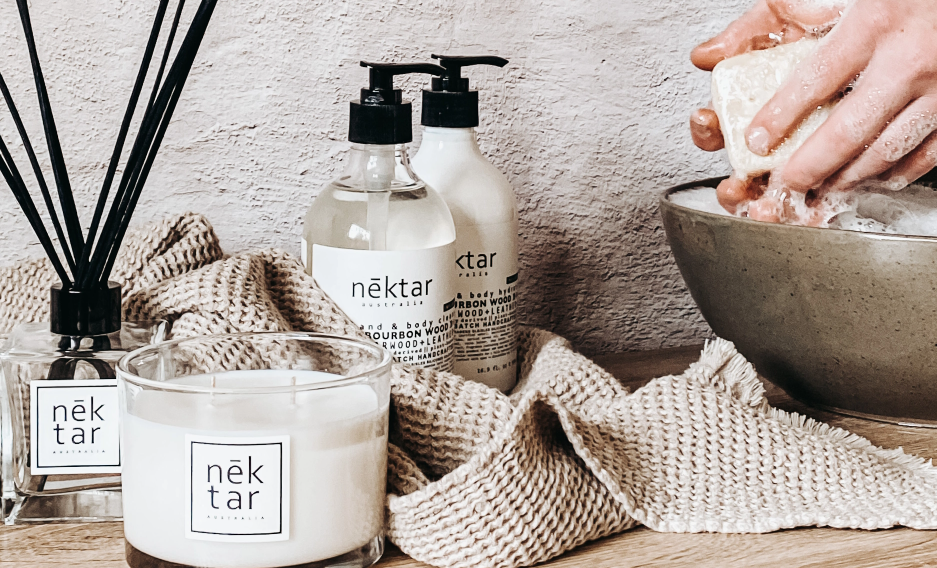 Featured Hampers