The Figgery: Dan Pattingale's Story
The Figgery can be found at Stokes Bay—a pristine getaway on the secluded North Coast of Kangaroo Island. With white sands and clear waters, this dreamy location is home to the oldest fig trees on the island.
All 300 fig trees in The Figgery's orchard can be traced back to a single ancestor. In fact, the mother tree is roughly 140 years young and is still in excellent health today, proving just how much these trees are able to thrive in the area.
The fruit grown at The Figgery is used to create two illustrious products: the Sticky Figs and the Sticky Fig Syrup. These delicious gourmet treats are both brimming with flavour.
Producer Dan Pattingale started with the Sticky Figs. Fruit is hand-harvested a day before it's perfectly ripe, then simmered in a syrup of sugar, white wine, and vinegar. They're then drained and dried, ready to be enjoyed. The result is truly special.
As time passed, Dan realised the leftover syrup had just as much potential.
'When I first started doing this I didn't know what to do with it,' he says of the syrup. 'I was tipping it out!'
Now, he reduces it until it's shelf-stable. What's left could be compared to high-quality maple syrup. With intense sweetness, a small amount is all you need to make an impression. According to Dan, 'it's highly addictive'.
A dedication to fresh produce helps make The Figgery such an outstanding operation. From March to May, it's fig season. This means daily trips to every single tree in the orchard (yes, all 300 of them) to check the ripeness of each fruit. Those that are almost perfect get picked. Within 24 hours, at optimal ripeness, they are processed.
'If you want a perfect fig, you have to have a fig tree,' says Dan. 'They're at their best straight off the tree'.
This precision isn't usually accessible to most. Thank goodness someone figured out how to bottle it.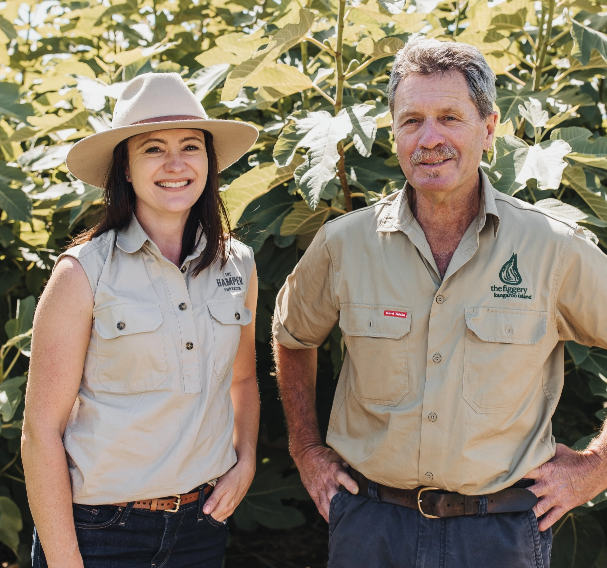 Pictured: Kristy Shelton & Dan Pattingale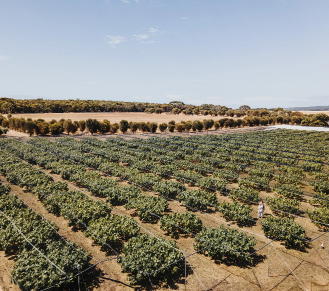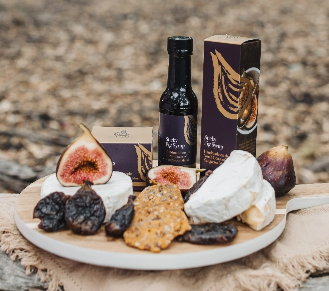 "We are very hands-on at The Figgery."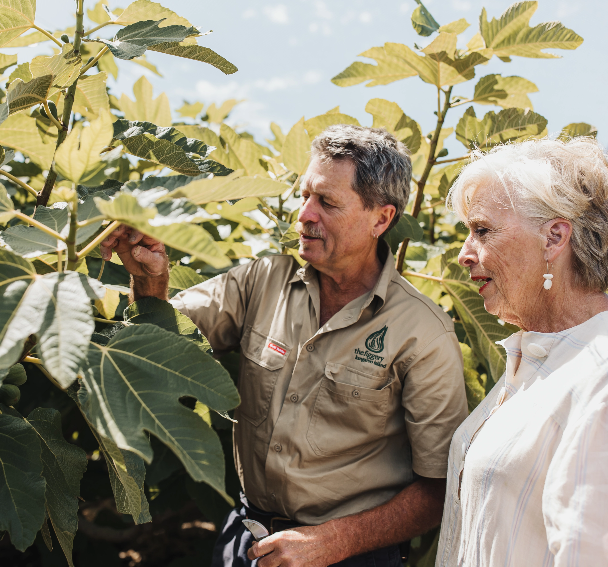 A great day spent among Dan's fig trees - Maggie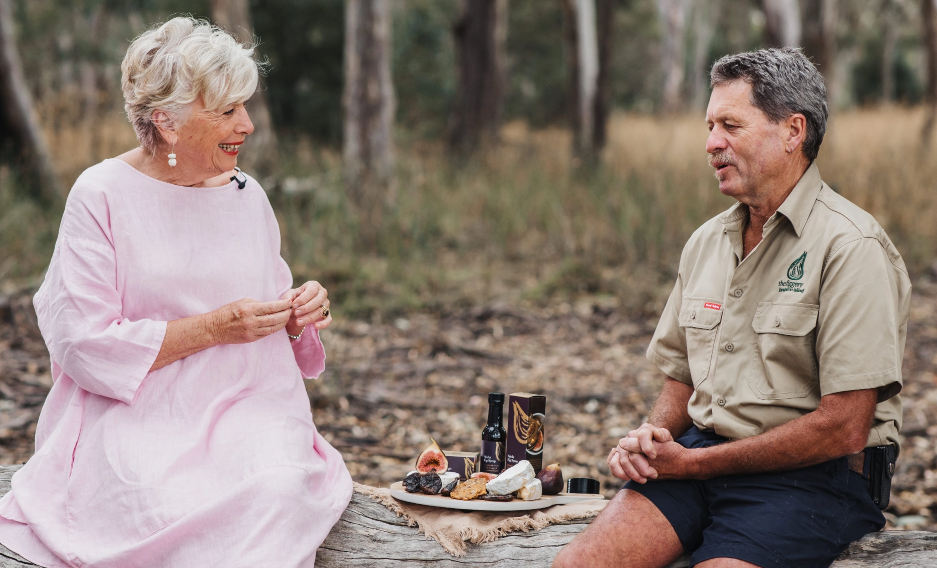 Featured Hampers