The Hamper Emporium - Proud Supporter of OzHarvest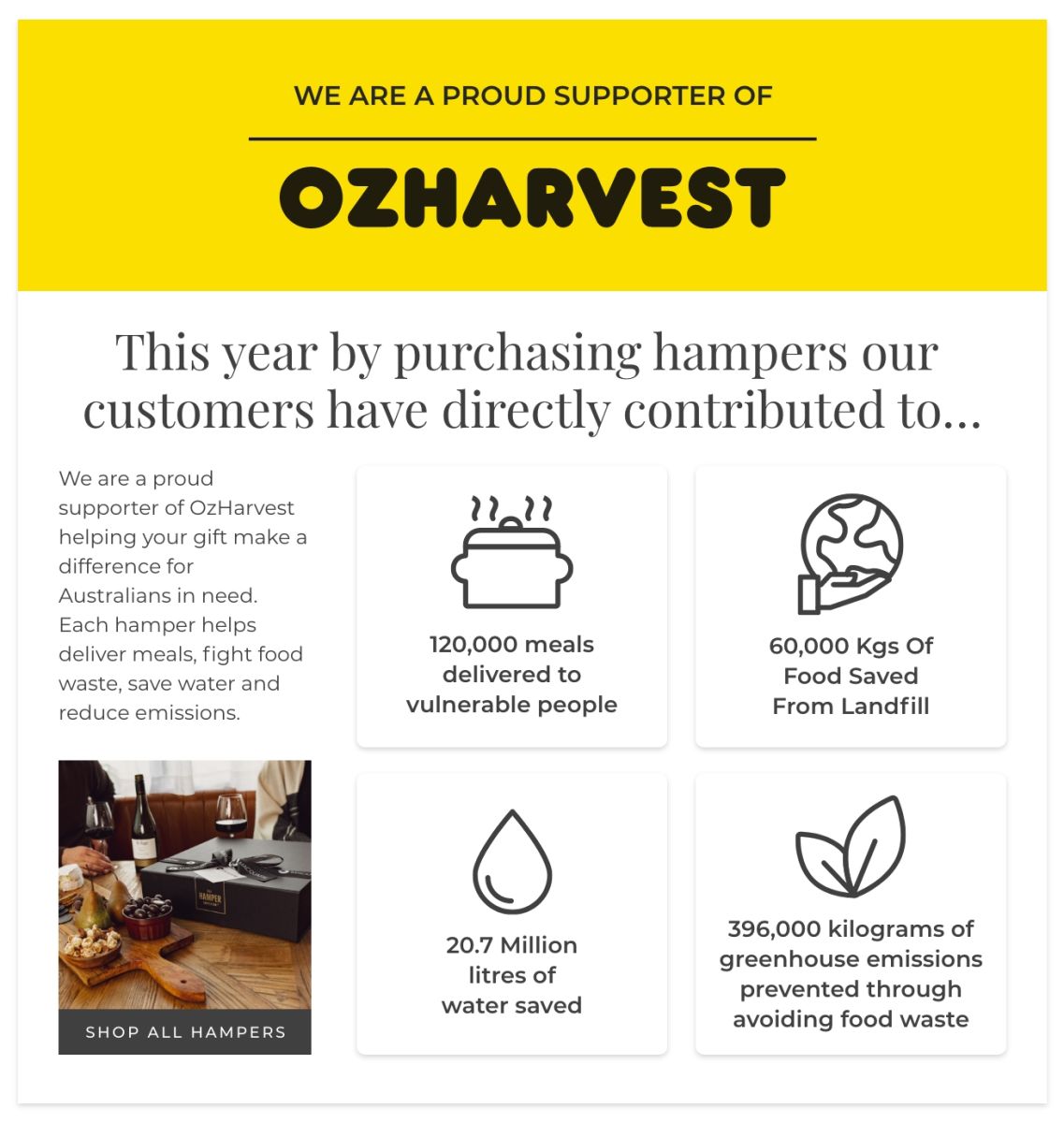 At The Hamper Emporium, we are proud to support OzHarvest, a leading Australian charity that rescues surplus food and delivers it to people in need. We believe that corporate gifting can be a force for good, and we are committed to using our products to make a positive difference in the world. By partnering with OzHarvest, we are able to help provide nutritious meals for people who would otherwise go hungry. We are also proud to support OzHarvest's work in promoting food waste reduction. Every hamper we sell helps to make a difference, and we are committed to continuing to support this important work.
This year by purchasing from The Hamper Emporium our customers have directly contributed to the delivery of 120,000 meals to vulnerable Australians, saved 60,000 kgs of food from landfill, saved 20.7 million litres of water, and prevented 396,000 kgs of greenhouse gas emissions by reducing food waste. Thank you for choosing The Hamper Emporium.
Corporate Gifting Made Easy at The Hamper Emporium
The Hamper Emporium is excited to release our 2022 Christmas Catalogue, showcasing our range of gourmet Christmas hampers. This year, we've got something for everyone, whether you're looking for a festive feast or a small token of appreciation. Our hampers are packed full of delicious treats and beautifully presented, making them the perfect gift for family, friends or colleagues. So take a look through our catalogue and start planning your Christmas shopping today!