Red Wine Hampers
The delicious wine and food pairings in every one of our premium red wine hampers are carefully chosen for the ultimate gourmet tasting experience. We pair award winning Australian red wines with complementing flavours including artisan crispbreads, Kangaroo Island olives, tapenades, sweet and savoury nuts, decadent chocolates, and a world of taste sensations.
A red wine gift basket delivered straight to their door is a versatile gift a wine connoisseur or foodie will love for any occasion. Our range of gourmet red wine gift boxes includes varietals to suit every palate including easy-drinking wines, deep-bodied reds, and great red and white wine gift packs. Whether they fancy a bold Shiraz or a rich Cabernet Merlot, we have the perfect selection for them. Beautifully presented and paired with fine food, gourmet nibbles, and nurturing pamper gifts, each red wine hamper is a luxurious experience from start to finish.
---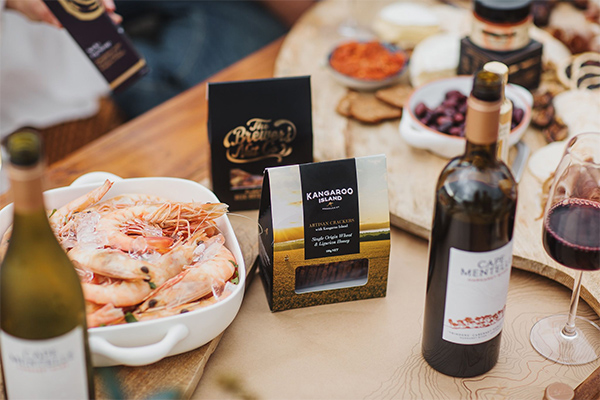 Supporting Australia's Finest Gourmet Producers The Hamper Emporium is always proud to support local Austra...
Read Full Post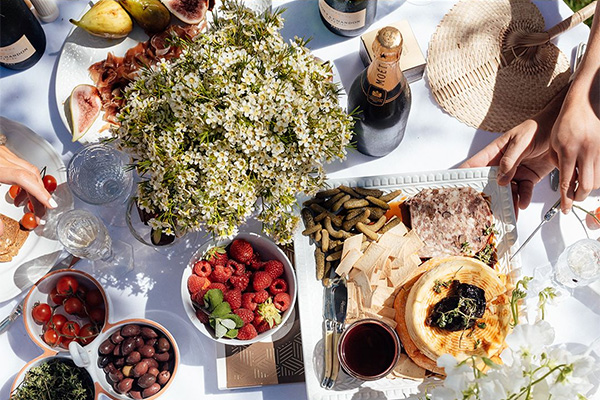 How Romantic Hampers Add A Finishing Touch To The Day Valentine's Day should always be chock full of roman...
Read Full Post
Red Wine Gift Hampers
There is nothing quite like sharing a bottle of superb red wine with your loved ones. To enhance any occasion, we have selected award-winning vintages from some of Australia's best wineries. Each bottle of wine has been thoughtfully paired with gourmet treats from Australia and around the globe. We love making it easy to spoil a loved one or to entertain a crowd, so we have created a range of red wine gift packages suitable for a family gathering, red wine hampers for two to share, and individual premium red wine gift baskets for men and women.
Red wine hamper gifts are ideal for birthdays, anniversaries, dinner parties, congratulations, or even to say 'thank you'. They will delight friends, family and colleagues alike. If one catches your eye, red wine hampers also make fantastic gifts to buy for yourself for a special self-care, pick me up gift! We all need to treat ourselves sometimes, right? Our entire range of gourmet red wine gift baskets comes with free delivery Australia-wide. Gourmet gifting has never been more simple. Send a luxury red wine gift delivery for your next special occasion present.
The Best Wine Brands In Australia And Beyond
Our wine hampers include the best wines to gift for any occasion. We partner with Australian wine makers to offer something for everyone from a dry rosé champagne to a bold and fruity shiraz. Our champagne and sparkling wine brand list is impressive with Moet & Chandon, Veuve Clicquot, and Chandon Australia. For the best red wines in Australia, from the Margaret River winery region, they'll love the Cape Mentelle Cabernet Merlot or Shiraz. For those who love their cricket as much as they love a good glass of wine, we offer the exquisite Ponting range of wines created by Ricky Ponting and award-winning winemaker Ben Riggs. Their distinctive McLaren Vale Shiraz shows great local varietal expression with a rich palate of berry fruits and black pepper.
What Red Wines Are Best To Include In A Gourmet Red Wine Hamper?
Red wine is the perfect choice for a wine lover. From bold reds full of juicy fruits and complex flavours to a smooth drinking red wine ideal to enjoy with a meal. The most popular wines to give as gifts include Cabernet Merlot, Cabernet Sauvignon, Shiraz, and Pinot Gris.
If you're not sure how to choose between red or white wine for a gift when you don't know their drinking preferences, you might like to choose a wine by season. In winter, give a red wine gift to enjoy with dinner or by the fire. In summer, a light and refreshing white wine is great for an afternoon picnic or to enjoy with a fruit platter. Remember, when drinking red wines in Australia, it can be nice to chill them to below 20°. It's okay to put your red wine in the fridge if you prefer to enjoy a chilled red wine on a hot summer's day.
When To Give A Red Wine Hamper As A Gift?
Red wine hampers are the most versatile gifts for a corporate hamper, birthday wine gift, anniversary hamper, Valentine's day picnic hamper, or any special occasion. You can give a red wine hamper as thank you gift or bring one to share to your next BBQ picnic or when invited to dinner. If you want to send a gift hamper by post in Australia, our red wine gift delivery is the perfect idea for something special. Browse our full range of gift hampers to find something to impress.
The best wine to bring to a party is not a cheap, everyday drinking wine. Impress your host with an elegant gift that's perfect for a dinner party or picnic with a complete red wine and food hamper. Bring a gift basket that includes a premium bottle of red wine with snacks or choose a sweet surprise with one of our flavourful sweet red wine gift boxes with chocolates, candied nuts, toffee brittle, and sweet biscuits.
The Most Popular Red Wine Hampers Australia
Our Red Wine Hampers are an excellent choice for any occasion or holiday and will put a smile on the receiver's face. Whether you're buying for a loved one or a business client, we've made sure their wine tasting experience is a memorable one with all the great tasting gourmet treats we've included in each one of our hampers.
Red Wine & Nibbles Hamper
One of our most popular and inexpensive hampers is the Red Wine & Nibbles Hamper which features Cape Mentelle 'Trinders' Cabernet Merlot as its centrepiece. This classic red wine blend is beautifully balanced with a rich, deep fruit sweetness and fine tannins. We recommend enjoying it now! But it can be cellared for up to 12 years if your gift recipient likes to add fine wine to their collection. This gourmet food and wine gift hamper also comes with a section of delicious treats, including gourmet crackers, rich tapenade, olives and semi-dried tomatoes, olive oil, quince paste, and a selection of savoury nut blends.
Premium Red & White Wine Hamper
If you'd like a celebration wine hamper with a bottle of red and white wine to share, we offer a wonderful picnic wine hamper that is the perfect gourmet food base for a cheeseboard. The Hamper Emporium Premium Red & White Wine Hamper comes with everything except the cheese! They'll enjoy the best selection of savoury snacks bursting with flavour. Giving a wine gift basket with a rich Margaret River Shiraz and a crisp Sauvignon Blanc Semillon makes a great wine gift idea for couples. Browse our full range for more red and white wine combination gift baskets.
Pure Gold Luxury Foodies Hamper
This exquisite red wine and champagne hamper is the ultimate gift of luxury at an affordable price. With a bottle of Moët & Chandon Brut Imperial Champagne along with the exquisite Margaret River Shiraz from Cape Mentelle, this champagne and wine celebration hamper is ideal to give as a congratulations gift, a lavish anniversary present, or a client settlement gift to impress. The gourmet sweet and savoury treats include decadent chocolate nuts, honey popcorn, sticky figs, sweet crispbread, caramel sauce, a premium box of chocolates, and so much more. This is the best red wine hamper to give for a luxury wine and chocolates gift basket.
Can I Place A Bulk Order For Red Wine Hampers?
Ordering hampers in bulk makes large family celebrations and corporate events so simple. Our red wine & nibbles hamper is our best selling hamper for bulk orders, but we also offer a whole range of amazing wine hampers for bulk delivery Australia wide. Our corporate hamper page will help you find out more about our hamper range for staff gift baskets, custom branded boxes, ribbons and gift cards to make your hamper look great. You can even select a gift card and add your own personalised message to each wine gift hamper. You can choose our free deluxe gold embossed gift card, or upgrade to a premium gift card of your choice.