Why a Smile Means a Thousand Words – Deliver Your Loved One a Gift Hamper!
Author: Nicole Adler Date Posted:8 March 2016


Looking to surprise a loved one with an amazing gift? Choose from the large range of gift hampers on the Hamper Emporium and you are guaranteed to put a smile on the face of your loved one. From the products inside our gift hampers to the presentation of the gift, everything is taken care of when you purchase a gift from the Hamper Emporium!
The Importance of Product Selection
When you purchase one of our gift hampers for a loved one, you want all the products inside to be of the highest quality. The Hamper Emporium takes product quality very seriously, so each product that will be included in our gift hampers is subjected to rigorous quality testing.
Customers who obtain one of our gift hampers can be sure that their recipient will be able to enjoy superior quality products. Whether your recipient prefers beer, champagne, wine or non-alcoholic gourmet products, you cannot go wrong by choosing one of the gift hampers from the Hamper Emporium.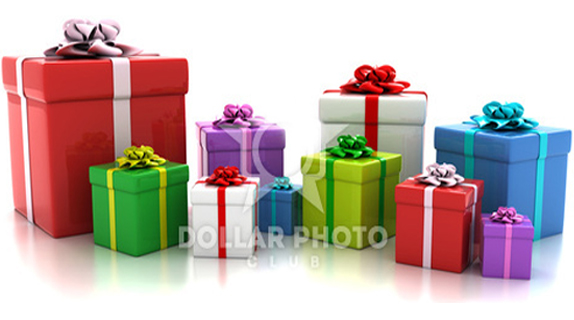 Where Do the Products Come from?
The Hamper Emporium selects hamper products from all corners of the world, so our product range is not limited to Australian products alone. That being said, there are a number of companies within Australia that are known for their superior quality products, so these products are also included in our range of gift hampers.
Some Australian companies that have conquered a spot in our hamper range are Brown Brothers, MOR Cosmetics, Morgan's, Baylies and Partridges Artisan Bakehouse. However, these are just a few Australian products that can be found in our hampers. To discover more, please have a look at our entire hamper range.
Customers can also find many international products in our range. One of the most remarkable international products in our range is champagne, because there is no better place to get the best bottles of champagne than directly from France. Within our champagne range, customers can find some big names such as Moet & Chandon, Veuve Clicquot, Piper-Heidsieck and many more. So be sure to have a look at our champagne hampers to discover some of the best champagnes France has to offer.
What Can You Tell Me About Gift Presentation?
The content of your hamper is the most important factor, however, gift presentation is also important if you want to put a smile on the face of your loved one. For that reason, the Hamper Emporium does not only look for the best products in the world, we also take care of the presentation of your gift.
Each gift hamper on the Hamper Emporium is provided in a beautiful presentation box, which is designed according to the occasion you are buying for. For example, our presentation boxes for Valentine's Day will be presented with a beautiful satin ribbon, while presentation boxes for Mother's Day will look different.
The presentation box your gift hamper will come in is always displayed in the product image, so you will always know how your gift will arrive. You will also notice that gift boxes can vary according to the heaviness of the gift. Some presents, such as a selection of quality beers, need a stronger presentation box. If a stronger presentation box is needed, the Hamper Emporium will use one of their excellent, handcrafted wooden presentation boxes. The wooden presentation box also adds more value to the gift, since many recipients tend to keep these presentation boxes to store some of their valuables.
How to Select the Right Gift on the Hamper Emporium?
Selecting the right gift for your loved one is easier than you think on the Hamper Emporium. Thanks to the superior quality of the products in the hampers, most customers do not have to worry about the suitability of the gift. Each hamper also comes with great diversity, so there is always a product that your loved one will adore.
Even though our product range and the diversity of our hampers make your choice a little easier, it can help to know some of the personal preferences of your recipient. However, personal preferences do not have to be known in great detail. For example, if you know that your recipient loves a good glass of champagne, you can easily choose one of our champagne hampers.
Customers who really have no idea what gift hamper they should choose can also obtain gift vouchers on the Hamper Emporium, instead of one of our gift hampers. Even though gift vouchers are commonly used by our corporate customers, they are still available for individuals looking for the perfect gift.
Of course, customers can also count on the Hamper Emporium team to pick out the perfect gift hamper. Our team has years of experience with gift hampers, which means they can easily select the right
hamper
based on the information you have available.
Can I Make the Gift Hamper More Personal?
Each customer who orders a gift hamper from the Hamper Emporium has the ability to make the gift hamper even more special. All gift hampers on the Hamper Emporium are accompanied by a free standard gift tag. This gift tag can be used to add a personalised message, so you can get a little more creative with your gift if you wish to do so.
Can I Deliver the Hamper Directly to My Loved One?
Delivering a hamper to a loved one who lives far away can be difficult for customers, but it is not impossible with the help of the Hamper Emporium. The Hamper Emporium gives customers the opportunity to deliver the gift straight to the recipient, so you do not have to deliver the gift yourself.
The Hamper Emporium can deliver hampers all across Australia, so it does not matter if your loved one lives halfway across Australia. We also make sure that the gift will arrive in a great way, so that the recipient is just as surprised as if they would receive the present from you directly. So if you are looking for a gift for a loved one living far away, be sure to grab your gift hamper from the Hamper Emporium today!