Gold on Green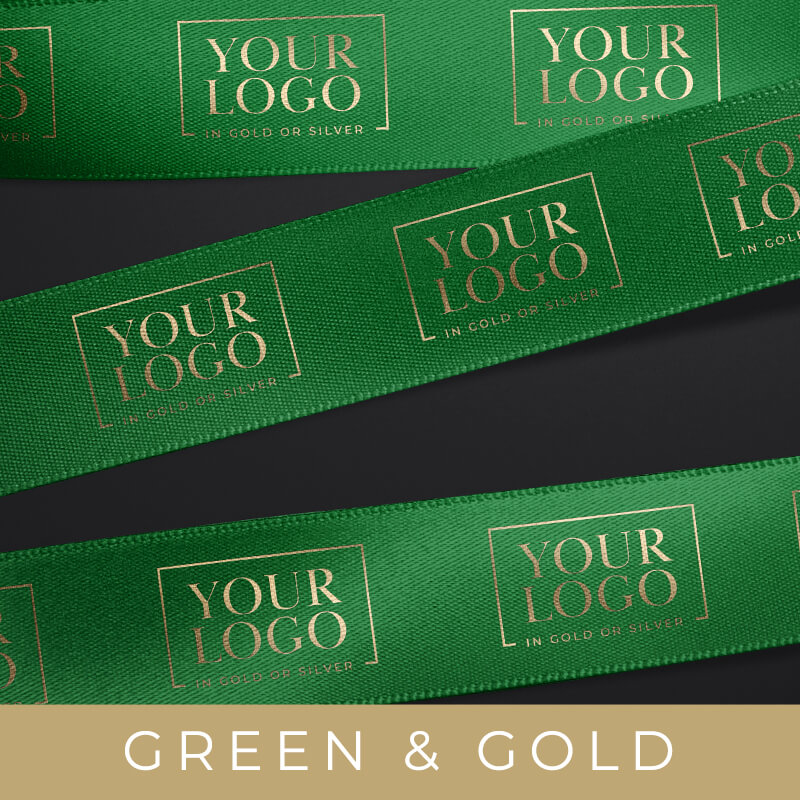 Make Your Corporate Gift Hampers Extra Special With Gold On Green Ribbons!

Businesses who used Hamper Emporium's corporate gift hampers before are already familiar with all the wonderful customisation options businesses can take advantage of. One of the customisation options we provide for our corporate gift hampers is the gold on green ribbon, which has the ability to make your corporate gift hamper a lot more special.

When Should I Use The Gold On Green Ribbon?

The Gold on Green Ribbon is most commonly used for businesses who have similar colour in their company logo. For example, companies with a lot of green in their logo will benefit the most from using one of our Gold on Green Ribbons. Hamper Emporium can also customise the gold writing on the ribbon, so you can have the name and logo of your company displayed on it as well.

Why Use Gold?

Gold writing is always recommend for corporate gift hampers, because it instantly adds a certain luxury to the gift. Gold is also a colour that stands out from the ribbon colours provided by the Hamper Emporium, this means that the recipient will be able to easily see the name and logo of the company on the ribbon.

Are There Other Colours Available?

Hamper Emporium always tries to provide the right corporate branding for corporate gift hampers, so we can provide you with a variety of colours where ribbons are concerned. Some of the additional colours we provide for our corporate gift hampers are blue and green, but other colours also belong to the possibilities depending on your needs.

The customer is usually the person who decides the ribbon colours, although the graphics designer may also decide on ribbon colour
depending on your preference. If you want the graphics designer to create a corporate gift hamper based on the logo of your company, our graphics designer will make sure that all the colours blend and that the text stands out from the background colour.

Are There Additional Options For Corporate Gift Hampers?

Businesses who want to take advantage of corporate gift hampers can choose an entire corporate branding setup. If you order more than twenty-five gift hampers, this corporate branding setup will be completely free.

Corporate branding can involve a lot of things. First of all there are the coloured ribbons with the name and logo of your company, which we discussed earlier. However, businesses can also get additional branding options such as personalised gift tags. The personalised gift tags on Hamper Emporium will have the logo and name of your company and can be customised further with a personal message.

Businesses who obtain their corporate hampers from the Hamper Emporium are also not obligated to choose one of our pre-made hampers, since Hamper Emporium also provides businesses the opportunity to create a hamper from scratch or to acquire corporate branding for one of their own products. If you want to advertise one of your own products and send one of your latest products to a client, you can easily obtain corporate branding for it on the Hamper Emporium.