Silver on Red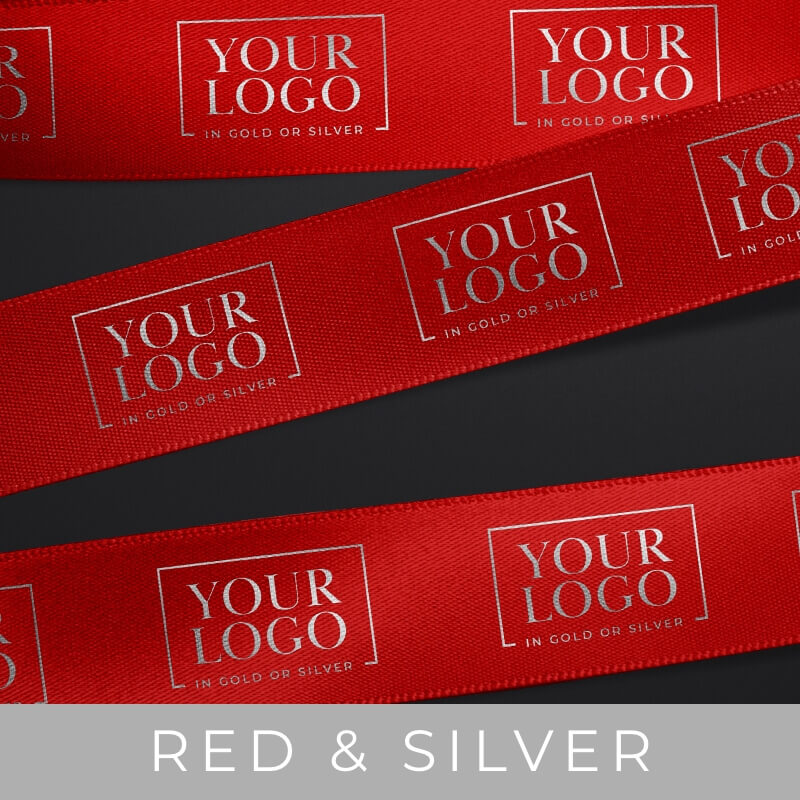 Enjoy The Gift Giving Season With Our Silver On Red Ribbon For Corporate Gift Hampers!
When we think of gifts during the holiday season, we think of the traditional gift wrapped present with a beautiful red ribbon. However, the use of the red ribbon is not limited to the holiday season anymore, since the Hamper Emporium also provides a beautiful silver on red ribbon for corporate gift hampers.
What Is The Silver On Red Ribbon Used For?
The silver on red ribbon is used for businesses who want to take advantage of corporate branding on corporate gift hampers. The ribbon can be requested by the business specifically, or can be used by our in-house graphics designer to complement the logo of a certain company.
To make the ribbon look even more luxurious, Hamper Emporium decided to use silver letters on the red ribbon. Silver really stands out from red, but it also adds a certain luxury and fanciness to the corporate gift hamper.
Does My Company Logo Need To Be Red To Use The Silver On Red Ribbon?
The company logo of the business using the silver on red ribbon does not necessarily have to be red, although it can be recommended if the company also uses a personalised gift tag with the company logo displayed on it.
Whenever in doubt, businesses can ask some advice for their corporate gift hampers from our in-house graphics designer. Our graphics designer knows what colour combinations work, so you will always end up with beautiful corporate gift hampers no matter what.
Am I Obligated to Choose the Silver on Red Ribbon If I Want Corporate Gift Hampers?
Businesses are not obligated to go for the silver on red ribbon for corporate gift hampers, because Hamper Emporium has a lot more ribbon colours to choose from. The colour of the letters does not need to be silver either, since we also offer other colours for letters including gold!
How Do I Pick The Right Ribbon Colour And Corporate Branding?
Our in-house graphics designer will be able to assist you with picking the ribbon colours and other corporate branding options. However, customers are also free to convey their favourite colours to the graphics designer, who will incorporate your ideas into the corporate gift hampers.
The Hamper Emporium provides businesses with a large amount of colours for ribbons and gift tags. Thanks to this large variety, businesses can obtain corporate gift hampers that are completely unique.
Where Can I Find More Information About Corporate Branding and Corporate Gift Hampers?
The Hamper Emporium has several information pages on corporate branding and corporate gift hampers on the website. If you wish to obtain general information about the Hamper Emporium corporate branding options, please head over to our corporate hampers page.
For more detailed information on corporate branding, please contact the Hamper Emporium or read one of our informative articles on the subject. Please note that there are also discounts and special pricing arrangements for businesses who order more than 25 corporate hampers, so be sure to have a look at all the benefits you receive from shopping on the Hamper Emporium.