Self Care Hampers

---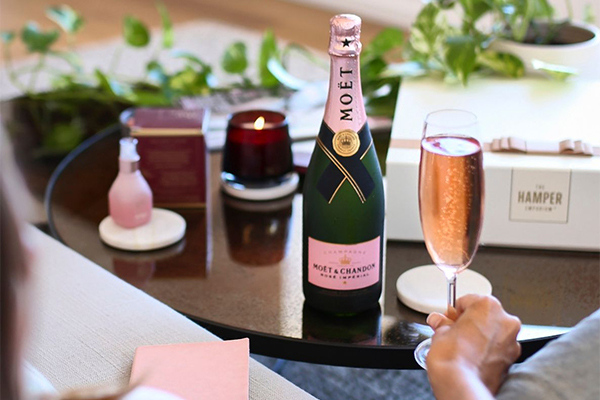 10 Stress-Busting Tips For Surviving This Festive Season The Christmas holidays are long-awaited and will...
Read Full Post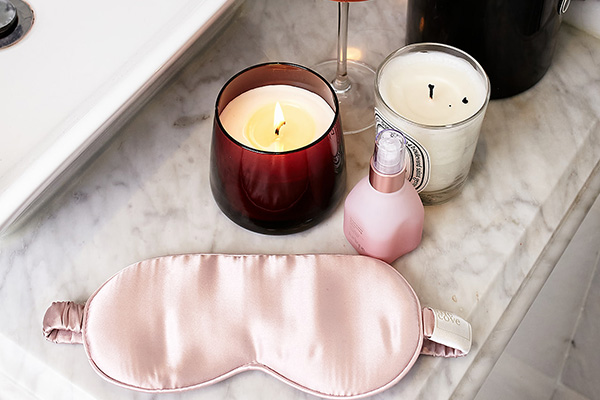 How To Manage Stress & Regain Passion For Your Job Are you feeling disengaged, overwhelmed and drained? Fee...
Read Full Post
Self Care Hampers Australia
Everyone loves a care package delivery! Give the gift of health and wellbeing with a self care gift box to nourish their body and soul. They'll love a little pick-me-up gift box delivered with the heartfelt wish for them to take care of themselves. Send a self care package for a loved one to enjoy at home with the gift of rest, relaxation, and treats to boost their mood. The best care is self care! And the best self care idea is simply taking a moment to recharge with little luxuries and a time out.
There are so many reasons to send a self care package delivery to a friend who needs a boost. Self care hampers make good gifts for friends or colleagues working from home or feeling stressed with social isolation. Send a little TLC with a self care package for a busy mum, an overworked friend, or a man who needs a gentle reminder to start his self care journey.
Give a loved one the gift of relaxation that they truly deserve with our self care hampers designed to make them feel like they deserve the best. Our self care hamper range lets them create a zen experience at home with an excuse to put their feet up and relax. An at home spa experience with bath and body gifts, a restorative tea hamper, or indulgent chocolates are all wonderful ways to treat a loved one to a little TLC. Care package deliveries are like a hug in a box for lovely surprises that will brighten their day!
What is a self care package?
A self care hamper is an all-in-one gift box that might include tasty food or wine gifts, body pamper products, a journal, soothing tea, or other products to aid relaxation. A self care package is a wonderful way to send love, create a feeling of wellbeing, or give someone special the gift of unwinding.
For any occasion when someone might need a boost, care package deliveries from a friend are a wonderful treat. Self-care gifts are especially important for anyone feeling low with the iso blues. If a friend or loved one is finding the ongoing stresses of Covid-19 difficult, encourage them to take some time for self care. Surprise someone who needs a mental boost with the perfect self care gift basket delivered to their door.
What do you put in a self care hamper?
For those happy hormones and endorphins, chocolate is the best thing to include in a self care hamper for women or men. From little bite-sized morsels of chocolate nuts, to a decadent box of mixed chocolates, every mouthful of chocolate makes you feel good. A scented candle is another must-have to include in a self-care package for her. Candles are great for meditation, a quiet evening of calm and mindfulness, or to encourage bath-time relaxation. Our hampers with a candle and chocolates make for indulgent self-care staples.
If a loved one deserves a break, sometimes all they need is a gentle reminder to take care of themselves. Choose a self-care package filled with treats to create a relaxing evening at home. Our favourite ideas for things to put in a self care box include fine wine or spirits, and food that makes them feel good. A quiet night in, a warm bath, scented candles, relaxing robe, nourishing body cream, journal, a bottle of wine, and pampering chocolates may be all the self care gifts she needs to completely soothe and unwind.
Why are self care gifts important?
It can be hard to stay on top of our self care routine and the maintenance of health and wellbeing when life gets busy. For a loved one who needs a reminder to put themselves first, a self care package delivery Australia wide might be just the thing they need. If a loved one or work colleague is feeling stressed or has a lot on their plate, send an encouraging self care gift hamper to offer your support and let them know it's going to be okay.
Ideas for men's self care hampers
For a thoughtful gift for a man who works too hard, show him that his personal self care is important with an invigorating self care hamper. Remind him that taking care of his own needs is on top of the priority list and ensure he takes some time out for himself to relax and recover.
A men's self care hamper should be packed full of little luxuries to brighten his day and make him feel like a million dollars. We recommend including the finest dark chocolates, scrumptious shortbread, sweet nuts, men's body pamper products, and his favourite beverage to create the perfect self care kit for him. For a self care gift box Australian men love, explore our range of masculine self care hampers.