An Unrivalled Corporate
Gifting Experience
Say goodbye to the complexities of corporate gifting! Our gorgeous hampers and seamless ordering experience will delight you and your giftee.

We've redefined the luxury corporate gifting experience with our leading service that respects your time, strengthens your corporate bonds and exceeds your customer service expectations.
No wonder we're Australia's #1 luxury hamper destination!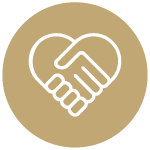 Trusted by thousands of Australians
Our large base of returning customers and our consistently excellent Trustpilot rating is a testament to the quality and satisfaction we provide. Our hampers offer an experience so luxurious that gift recipients often seek us out and gift our hampers to their own loved ones. As an Australian-owned brand, we take pride in our local heritage and values. Our commitment to excellence is embedded in every step of the process, ensuring that every hamper we deliver is nothing short of breathtaking, so you can consistently impress your clients.
Australian owned
Rated "excellent" on Trustpilot with a trust score of 4.6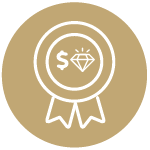 Exceptional value & quality
We've partnered with Australia's most prestigious vendors, such as Maggie Beer, Moët & Chandon, Glenmorangie, L'Occitane, Sheridan, Penfolds and Mr Riggs, ensuring our luxury hampers offer unbeatable value without compromise. Our extensive selection accommodates a wide range of budgets, and each hamper is a masterpiece, showcasing handpicked treasures meticulously packed with the utmost care and thoughtfulness, so as to leave indelible impressions on those who matter most.
Exquisite products from Australia's most passionate artisan food producers and world-class companies
Luxury hampers to suit every budget
A memorable and exciting unboxing experience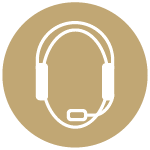 Unparalleled one-to-one customer service
Our team of gift hamper experts is here to assist you at every step, ensuring your corporate gifting journey is smooth and tailored to perfection. You won't be bounced around between different team members while ordering. Instead, you'll have your own dedicated team member who will collaborate with you personally, respond promptly and maintain transparency. It's the VIP treatment!
Knowledgeable, passionate, personalised and responsive customer service team members
Swift & seamless convenience
We respect your valuable time. Our streamlined ordering process and user-friendly platform make selecting and customising your luxury corporate hampers a breeze. Do you need to order multiple types of hampers in one order? Or different messages for different staff members? Not a problem - our corporate platform makes it hassle-free. What's more, in today's fast-paced business world, we're committed to delivering your meticulously curated hampers promptly so we offer swift shipping and a range of delivery options to meet your tight deadlines.
Easy to use and streamlined corporate ordering platform
Save time by ordering everything from one place, including branding
Same-day delivery options in Sydney
Swift turnaround times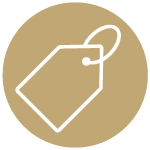 We put your company in the spotlight by offering extensive branding customisation options, from branded ribbons to personalised gift cards. Our team of in-house graphic designers will work with you to ensure every hamper carries your unique identity and a message of appreciation.
In-house graphic design team
Company branded ribbons
Personalised gift cards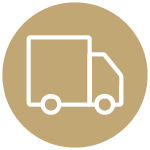 Free standard delivery Australia-wide
No matter where in Australia your recipients are located, you can send your carefully curated hampers to them without any additional shipping costs. Plus, we offer same-day delivery options for our clients in Sydney metropolitan areas. Our commitment is to provide a convenient and cost-effective solution, ensuring your corporate gifting experience is as smooth as possible.
No nasty delivery charge surprises at check out for standard delivery hampers
Same-day delivery options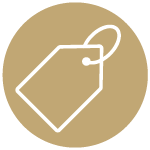 Thoughtful responsibility
We're deeply mindful of our impact, which is why we are continuously optimising our product, people and processes. Our partnership with OzHarvest reflects our commitment to supporting local communities. We take pride in filling our premium hampers with exquisite products from Australia's top-tier vendors. Furthermore, we're continuously looking to optimise the sustainability of our products. With each phase of growth, we learn and through learning we improve both ourselves and our product.
Continuous sustainable development
OzHarvest partnership
Support local vendors and artisans
Want more information?
Talk to a real person in our corporate team today