Wine & Champagne Gifts
Wine & Champagne Hampers - Express Delivery Available
We offer an amazing selection of luxury wine and champagne gifts for all occasions. Looking for a way to spoil mum on Mother's Day? Our wine and champagne gift boxes are the perfect Mother's Day idea for 2021, with a selection of red, white, rose, and sparkling wine. Choose a luxury champagne gift basket with gourmet treats just for her, or a relaxing pampering champagne hamper to really celebrate mum. Our range of wine and champagne hampers are perfect for an anniversary gift or that special milestone birthday. Celebrate in style!
---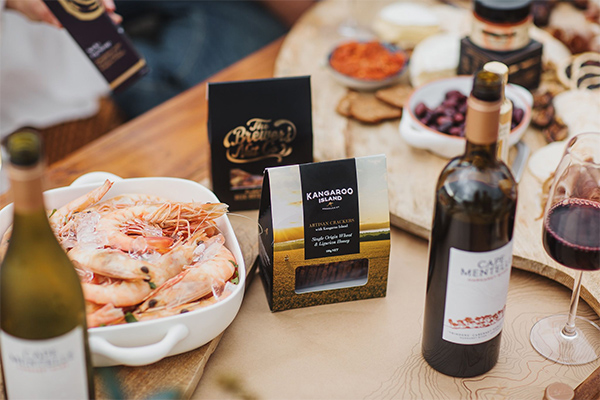 Supporting Australia's Finest Gourmet Producers The Hamper Emporium is always proud to support local Austra...
Read Full Post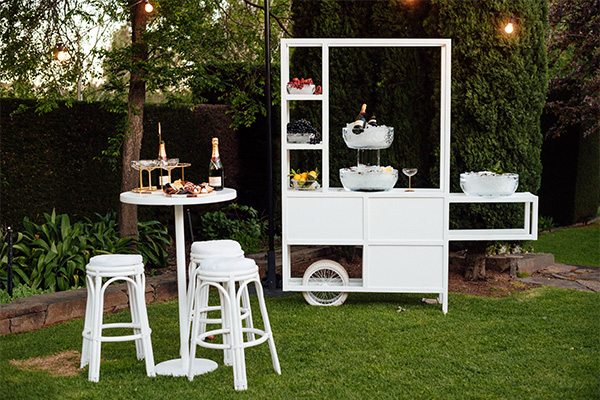 The Best Networking Ideas For Your Business Making the decision to organise a business lunch or host a corp...
Read Full Post
Wine & Champagne Gift Baskets
At the Hamper Emporium, customers can find countless special occasion gift baskets and hampers with lovely wines and champagnes; this includes our entire collection of wine and champagne gift baskets. If you need an anniversary gift hamper, milestone birthday hamper or a celebration gift for your recipient, you cannot go wrong by choosing an exquisite wine and champagne hamper from this collection. Curious why? Check out the information below to find out.
What Is A Good Champagne Hamper For Mother's Day?
The Luxury Chocolate and Champagne Hamper includes a bottle of Veuve Clicquot's famous Yellow Label Champagne, assorted Butlers chocolates, candied peanuts from Morgans Fine Food. The luxury Chocolate and Veuve champagne hamper is a must-have gift for Australia's favourite mums this Mother's Day. Impress your mum when you treat her to a day of the finest luxury living. This luxurious gourmet food and wine hamper combines a bottle of Veuve Clicquot Yellow Label Champagne, a selection of chocolate-covered nuts, berries and pretzels, and a range of the sweetest, nutty nibbles from Morgan's of Sydney and buttery shortbread from Woods Farm. It's understandably one of The Hamper Emporium's best sellers for Mother's Day.
Why Are Champagnes and Wines Suitable Items for a Birthday Hamper?
Champagne and wine hampers are classic and traditional gifts, suitable for any type of celebration or gathering with friends, family, or even business clients. Our gift hampers contain award-winning Australian wines and French champagnes with equally delectable gourmet treats such as truffles, chocolates, cookies, crackers, dips and other tasty nibbles, as well as spices, seasonings and marinades to make meals and wine tastings extra special. We have gift hampers that are sized just right for small intimate occasions, as well as large parties.
Our wine and champagne gift hampers come packaged in either luxury keepsake boxes or rustic wooden boxes, which are all finished with a stunning, decorative ribbon.
What Are Champagne and Wine Birthday Hampers?
White wine lovers can enjoy delicious sweet nibbles with a bottle of SBS and a sensational mix of Morgan's fine foods. Our white wine gift box includes a perfect wine and food pairing for a sweet tooth. Sip a glass of vibrant fruity Sauvignon Blanc Semillon while savouring the delights of honey roasted peanuts, French vanilla almonds, and roasted cashews in caramelised toffee brittle. This premium gift basket has plenty of treats to satisfy any palate and is perfect for office birthday parties and other celebrations. Aside from birthdays, champagne and wine hampers also make impressive corporate gifts.
For a foodie who loves to pair food and wine, our Pure Gold Luxury Foodies hamper includes a delectable assortment of cookies, chocolates, and choc covered nuts, and more. The included crackers, tapenades, pastes and olive oil in this gourmet food hamper are exquisite. Moet and Chandon Champagne is a special luxury and wine drinkers around the world recognise it as an elegant symbol of indulgence. The Margaret River shiraz comes from one of Australia's revered wine regions and pairs well with the champagne and with the sweet and savoury items in the hamper.
A great bottle of wine is a versatile gift for any occasion, but there are just so many varieties to choose from that makes it difficult to tell the good from the bad. We've chosen some amazing red and white wines for our gift hampers and paired them with a great selection of gourmet food to make your gift even more memorable.
People on a budget don't have to settle for a cheap bottle of wine. Our most inexpensive wine gift hampers come with either a bottle of red or white wine from Cape Mentelle. The Red Wine & Nibbles Hamper includes a bottle of premium red wine as well as gourmet crackers and lavash, gourmet tapenades, and salted nuts and fruit pastes, cracker thins and seed crisps from Kangaroo Island, which all make an excellent combination.
The Hamper Emporium also offers free delivery all throughout Australia whether you're just ordering one gift hamper or large quantities for all your friends and family. Choose any one of our luxurious hampers to make celebrations even more festive over this Christmas season.
Customers looking for exquisite champagne gifts do not have to look far on the Hamper Emporium, because many of our gift hampers contain a fine bottle of champagne. We even provide christmas gift baskets alcohol that only contain the finest French champagnes, so if you are looking to buy for a champagne collector or connoisseur, our range of gift hampers will always have a suitable option available.
As mentioned earlier, our extensive range of champagne hampers features some of France's finest champagne labels. Therefore, customers may come across champagnes from champagne houses such as Veuve Clicquot, Moet & Chandon, Bollinger and Piper-Heidsieck. In addition to that, our range also contains numerous sparkling wines from Australia's finest wineries, which includes Brown Brothers. Still, our range of gift hampers does not stop with champagne, because our valued customers can also count on other alcoholic beverages from Glenlivet, Glenmorangie, Robert Oatley and many others. So, if your recipient likes to collect the best alcoholic beverage in the world, be sure to have a look in our gift hampers range today!
Could I Use the Champagne and Wine Hampers from the Hamper Emporium as Thank You Hampers?
Our champagne and wine hampers are excellent choices for birthdays, but also to say, "thank you". If you need an exquisite thank you hamper, you simply cannot go wrong by choosing one of the champagne and wine hampers from the Hamper Emporium.
A combination of champagne, wine, or gourmet treats always provides the best option when it comes to thanking someone. Therefore, you will find that most of our recommended thank you hampers include this crucial combination of wine, champagne, and gourmet nibbles. Still, if you are looking for another thank you hamper, be sure to check out the additional options in our collection. You can also contact the Hamper Emporium team for a good thank you hamper recommendation.