2015 Brown Brothers King Valley Prosecco 750ml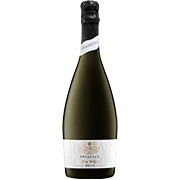 Authentic Prosecco with beautiful hints of lemon-pear and an exquisite long finish. Splashes of lemon-pear linger with satisfaction in this authentic Prosecco. Famous for summertime, this Brown Brothers Italian style wine is simply superb.
This classic Italian-style wine is taking the world by storm, perfect for Summer drinking, this Prosecco from Brown Brothers is Australia's best. A stunning ellipsis of lemon-pear flavour is why were all messed with Brown Brothers uniquely crafted wines. An iItalian-style wine that is fresh and exuberant in taste. Perfect for summer.