Beer & Cider Hampers

Beer delivered free? Of course! Not only are our artisan beer hampers are packed full of the world's finest beer, Australian craft beers and the most delicious of gourmet nibbles that have been expertly paired with each drop; the best part? Each and every beer hamper includes free delivery Australia-wide, right to the door of your lucky hamper gift recipient. Looking for the perfect hamper for beer lovers? Our Christmas hamper range and our beer gift boxes offer the perfect solution.
---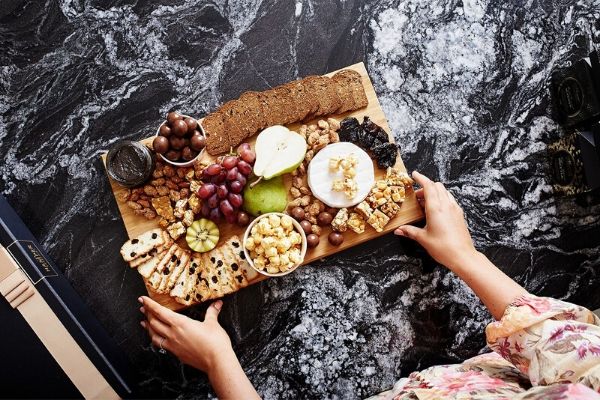 Cheese platter inspiration for your next picnic There's nothing nicer than gathering with friends for ...
Read Full Post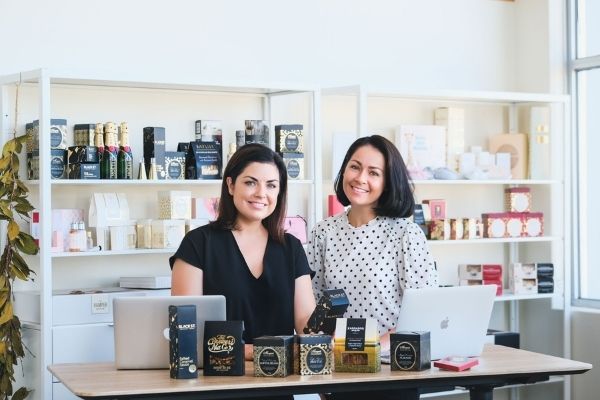 Insider picks for the best gift hampers Here at The Hamper Emporium, we spend an enormous amount of ti...
Read Full Post
Beer & Cider Hampers
We bet you can think of more than one person who would love nothing more than receiving free beer in the mail! They'll think all their Christmases have come at once thanks to our luxury beer gift hampers from The Hamper Emporium.
Did you know we've spent over a decade sourcing the world's best products to include in our gift hampers? Not only have we worked hard to find the best producers, craft breweries and exquisite wineries, but we've also sourced the world's most delicious gourmet nibbles to pair with these fabulous brews.
From the finest in Australian craft beer, Aussie favourites such as James Squire, right through to fabulous favourites such as Corona, no matter what style of beer they love, we've got something to suit their tastes. If you've never thought about sending a beer gift hamper before, now is the time thanks to our free shipping offer.
Take them on a journey of the world's best brews, because nothing says thank you like a box of beer or cider! The Hamper Emporium offers a range of beer hampers and cider hampers to suit every taste. Our 'Beers Of Australia' hamper is perfect for Summer nights outside under the stars while discovering some of Australia's best craft brews. Our 'United Nations Of Beer' hamper is great for a journey around the world with the guys, and they won't even have to leave home.
Whatever the occasion, The Hamper Emporium has over a decade of gourmet food experience, delivering Australia's best beer gift hampers, luxurious pamper hampers and the most delicious gourmet food and wine hampers to over 200,000 happy customers. We know how to create the ultimate gift of treats and drinks so that you can impress any recipient with ease and deliciousness!
We make online gift shopping easy, simply browse our range of online gift boxes, choose from our selection of wine hampers, alcohol hampers, gourmet food hampers, or delicious chocolate gifts, add your own personalised gift card and let us do the rest. We offer FREE delivery on all our hamper gifts so that you can shop for quality at an affordable price with something for every budget. The Hamper Emporium - Australia's leaders in gift hampers.
What Gourmet Beer Hampers Are Available?
The Hamper Emporium is known for its exquisite selection of gourmet beer hampers. To ensure customers get the full gourmet experience with one of our beer gift boxes, our team ensures the perfect combination of beers along with a carefully chosen selection of gourmet treats.
With a range and variety that allows your recipient to discover new beers or savour their favourites, you'll discover a beer selection that is totally different with each hamper so you've got the widest choice of beer gift ideas possible. So, whether your recipient loves craft beers, international beers, or exotic beers, there is always a suitable hamper option available at the Hamper Emporium.
Can Beer and Wine Gift Baskets Be Used as Christmas Hampers?
Some recipients love nothing more during the holiday season than a nice selection of beers, so you could certainly use our beer and wine gift baskets as Christmas hampers. In fact, our beer and wine sections are equally as popular as our dedicated Christmas hampers range for this special occasion, so you have quite the free reign.
Naturally, some beer and wine gift baskets are more suitable as Christmas hampers than others. Always look for beer and wine hampers with a selection of gourmet treats that match the holiday season before you place an order. Everyone loves to enjoy a feast of gourmet fare at Christmas time, so our gourmet beer hampers are the perfect match. The finest brews and the finest nibbles, it's a Christmas gift they'll remember.
Along with our regular range of beer hampers, a selection of our Christmas hampers also include beer, along with spirits or wine choices too. Choosing one of our themed Christmas beer and wine hampers has some advantages because these beer and wine hampers often have accompanying Christmas-themed nibbles and treats. So, if you like to combine your favourite beers with some shortbread, one of our Christmas beer hampers will be an amazing choice.
What Are the Most Popular Christmas Beer Hampers?
The Hamper Emporium has many popular hampers, and we know that no matter which beer gift box you select, it will be delivered to your lucky recipient presented beautifully in one of our custom gift boxes and packed full of the world's best gourmet treats. Below, we'll show you our top three beer hampers, so when in doubt about your beer hamper choice, choosing to have one of these gourmet hampers delivered puts you in the company of thousands and thousands of customers before you. Trust the experts in gourmet gifting, and let us send an amazing gift on your behalf.
The Beers of Australia Hamper
With the Beers of Australia Hamper, your recipient gets some of Australia's finest beers at his fingertips. This exquisite hamper from our catalogue contains Monteith's Golden Lager, Balmain Pale Ale, Little Creature Pale Ale, and other delightful Australian beers that are counted amongst the Australian favourites.
Like our previously mentioned hampers, the Beers of Australia Hamper also includes the finest gourmet treats. With the Beers of Australia Hamper, you will get treats such as Gourmet Regional Roasted Eggplant Tapenade and Valley Produce Cracker Thins. So, with this combination, your recipient will undoubtedly get a gourmet experience he will remember forever.
The James Squire Ale Hamper
Some of our hampers are filled with beers from one specific brewery. One such a hamper is the James Squire Ale Hamper, which only features beers from Australia's renowned James Squire brewery.
When you select our James Squire Ale Hamper for your recipient, your recipient can count on superior beers such as the James Squire the Chancer Golden Ale, One Fifty Lashes Pale Ale, Stow Away India Pale Ale, Nine Tales Amber Ale, and the Constable Copper Ale. These James Squire beers also have matching nibbles, so this hamper also provides the beer lover with a full gourmet experience.
The MicroBreweries of Australia Hamper
Our last suggestion for the Australian beer lover is the MicroBreweries of Australia Hamper, which contains Australia's finest craft beers. It includes options such as Feral Brewing Hop Dog Pale Ale and Lord Nelson Three Sheets Pale Ale, which are also complemented by our famous selection of exclusive gourmet treats. So, the MicroBreweries of Australia Hamper will also be a safe bet for the Australian beer lover.
What Are the Best Father's Day Beer Hampers?
Looking for the best Father's Day beer hampers? Check out the suggested Father's Day hampers with the best beers below!
The Corona Beer Hamper
Our first suggestion for Father's Day is our Corona Beer Hamper. Inside our Corona Beer Hamper, customers can find five delicious Mexican beers, which are also complemented by exotic treats such as La Morena Sliced Jalapenos, Kangaroo Island Kalamata Olives, and much more. So, if your recipient has a taste for the exotic and a love for Corona beers, this Corona Beer Hamper should be first on your shortlist.
The Deluxe Ciders Hamper
Another great choice for dads across Australia is the Deluxe Ciders Hamper. For the Deluxe Ciders Hamper, our team went searching for the finest ciders worthy of gifting any recipient for even the most important of occasions. The result is a cider gift hamper that's fast becoming a best seller.
As Australia's best hamper company, our customers have come to trust our expertise and our eye for detail when creating the perfect gift hampers. Whether it's a beer lover's hamper like these stunning choices, or one of our men's pamper hampers, whiskey hampers or more, there's a gift for every dad, brother, son, uncle, boyfriend or friend.
Why Are Hamper Emporium's Beer Hampers the Perfect Option for Beer Lovers?
Our BBQ, Beer and Cider Gift Hampers are the perfect gifts to take to an outdoor party or for someone who just wants to watch the big game with their friends. We've selected the most refreshing international and domestic craft beers, as well as ciders from both Australia and New Zealand, and paired them with tasty treats to compliment the experience. For wine and BBQ lovers, we've chosen some excellent vintages of Australian red and white wines and partnered it with spices, rubs, seasonings and marinades that go great with either steaks or seafood.
If you have a beer-loving friend or family member, our beer and cider gift hampers will surely bring a smile to their faces. We have a selection of beer and cider hampers featuring products from some of the finest breweries in Australia and New Zealand. The Beers of Australia Hamper contains pale ales and lagers from craft breweries like Little Creatures and Mildura Brewery, as well as internationally renowned favourites from Balmain, Monteiths and Stoke.
For a sweeter alternative to the traditional beer taste, we have a beautiful cider hamper too. It comes with different hard apple ciders from Australian craft brewers like Barossa Cider Company, Matilda Bay's Dirty Granny Cider, Monteith's Crushed Apple Cider from New Zealand, as well as pear ciders from Saxton and Three Oaks. Much like our beer hampers, these ciders can be enjoyed with tasty gourmet nibbles from Valley Produce, Baylies, Morgan & Albert's and Thomas Chipman.
What Are the Best Melbourne Hampers Containing Beer?
Our Melbourne customers have a clear preference for some of the finest Australian craft beers, and we cannot say we disagree. One of these gift hampers is the James Squire Ale Hamper, which contains the finest beers from the James Squire brewery. So, if you need gift baskets for Melbourne residents with a love for Australian craft beers, be sure to put the James Squire Ale Hamper on your shortlist.
Aside from beer gift baskets, The Hamper Emporium has other Melbourne hampers to offer too. We provide Melbourne hampers specifically made for female recipients, containing some of the world's best cosmetics, but also Melbourne hampers containing exclusive wines and gourmet treats.
Customers who need to buy the ultimate gift for a Melbourne resident can always count on our collection of Melbourne hampers. Each hamper is made with Melbourne recipients in mind. So, choosing something from this collection guarantees success.
Best Beer and Wine Hamper Australia?
There are many popular Australian beer gift hampers available at The Hamper Emporium; this includes the James Squire Ale Hamper, the Beers of Australia Hamper, and the MicroBreweries of Australia Hamper. Each of these gift baskets contains quality Australian craft beers, so these hampers will not disappoint for the recipient you have in mind.
If you want to make a good impression, our luxury gift hampers will surely put a smile on anyone's faces. We also provide free delivery to any Australian address for all of our products. At The Hamper Emporium, we also have a large range of Christmas specific beer, wine and cider hampers available which are the perfect Xmas present this festive season.

Looking for the finest selections of beers available in Australia? Look no further than The Hamper Emporium because our beer hampers contain all the craft beers, ciders and internationally renowned beers you could ever want. This range of beer hampers is created by our experienced hamper designer, who searches the world for the finest beers and ensures these beers make their way to our valued customers.