Melbourne Gift Hampers

Our bestselling Melbourne gourmet food gift hampers are packed full of gourmet foods from the best international brands and Australian goodies from Moet & Chandon to Kangaroo Island Produce Co. there's sweet and savoury treats for all in every gourmet gift basket. With our exclusive corporate gift hampers and special occasion gourmet gift baskets including baby gift hampers and Christmas hampers Melbourne loves, all including Australia-wide FREE delivery.
View Melbourne's bestselling gourmet hampers and delivery information below, including express delivery options for urgent next business day delivery.
---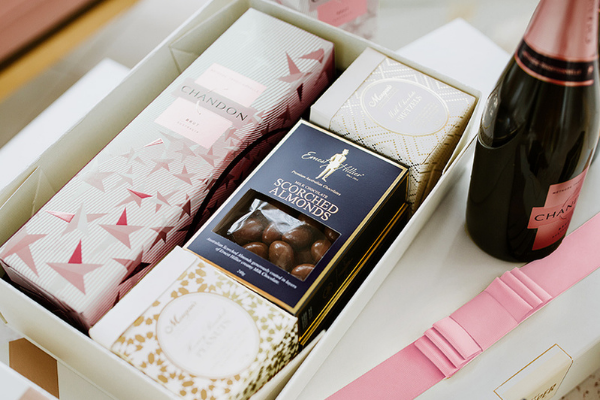 Thoughtful presents that show your appreciation Although thank-you notes show your appreciation, there...
Read Full Post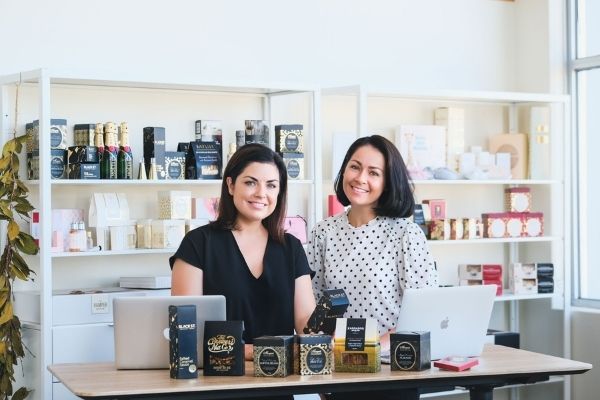 Insider picks for the best gift hampers Here at The Hamper Emporium, we spend an enormous amount of ti...
Read Full Post
Top Selling Melbourne Gift Hampers
If you're looking for the perfect Melbourne gift hamper for friends and family, or perhaps looking to pamper yourself, you have found the right place. The selection of gourmet food and wine gift baskets above all come with FREE delivery to Melbourne addresses. Same-Day gift delivery is also available in Sydney and some NSW addresses. Want to know when your gift basket will arrive? Visit our Delivery Calculator.
Free delivery is not the only reason we are a Melbourne favourite. The premium content in each gift box is what sets us apart. This includes best-selling savoury items from brands such as Morgan's, Kangaroo Island Produce, and The Wood's Farm. All mouth-watering, and all created by amazing Australian producers. Then choose from either the French Champagnes including Veuve, Moet and Chandon, or wines from Australia including Kangaroo Island Shiraz. From gourmet nibbles to alcohol, we know what Melbourne foodies are looking for.
If you're not convinced, check out our reviews. We have testimonials from some of Melbourne's fussiest individuals and corporate clients.
What Are The Best-Selling Melbourne Gift Hampers?
Our Melbourne gift hamper best-sellers are different from the rest of Australia. This is what you would expect from individuals living in the world's most livable city. Below shows the 2020 best-sellers based on the type of special occasion the gift box is ordered for:
Corporate Gift - Whisky Tasting Hamper
New Baby Gift - Peter Rabbit Baby Hamper
Pamper Basket - L'Occitane Pamper Hamper
Birthday Gift - Chandon Celebration Hamper
Christmas Gift - Festive Cheer Christmas Hamper
Get Well - Barossa Shiraz & Chocolates
Gourmet Gift - Chocolate & Veuve Hamper
You can view the best-selling gift boxes Australia-wide, by exploring different sections of the website. Categories include wine, beer, pamper, baby and gourmet food gift baskets. You can also search for Melbourne hampers based on their content such as Chandon, in our Chandon Celebration Hamper, Whisky in the Glenmorangie 10 Year Original With Whisky Tumblers, or perhaps L'Occitane products in the Pamper Hamper. No matter what the recipient you have in mind, we have the perfect gift for them.
Delivery Information To Melbourne In The Lead Up To Christmas
Xmas is the busiest time of the year and we often sell-out of our best-selling Xmas gift baskets. The best time to make an order is late November or early December. Check our delivery information page when making your order just prior to Xmas. The delivery options and times may change, and just prior to cut-off, only the premium next day delivery option will be available, especially in regional Victoria. The other location we can deliver to is Sydney and some surrounding NSW suburbs.
Bulk corporate gift orders may also require additional time. This can be due to the unique gifting requirements of some corporate clients. and the office locations of some gift delivery locations. Remember to provide your ABN for invoicing and to provide contact details for each address the gift boxes are sent to.
All Christmas hampers are delivered in our luxury gift boxes. They include a free, personalised Xmas card so that you can send a special message with your Christmas gift box. Just provide a message when making your online gift delivery order.
Gift Ideas Suggestions
Struggling to find the right gift basket to pamper yourself or for that special occasion? Below are a few Christmas hampers ideas based on our best-selling categories.
Gifts with beer are the most popular for those living in Brisbane or Perth. If the person you're thinking of doesn't like beer, the second most popular gift items are cider gift hampers for those with a sweeter tooth. Chocolate is one of the most searched for gift idea items in those locations, and most gift boxes sold to this location range between prices of $99 and $149.
The tastes of those that live in Sydney are quite different. Wine and Champagne gifts that contain either Moet or Chandon are the pick of this city. The average gifting price is also higher, ranging from $129 to $249. Most gift boxes sold in NSW also have nibbles including nuts, showing the savoury nature of the harbour city.
Other gift ideas related to special occasions. Outside of Xmas, the most popular gift occasion is for birthdays. Our most popular birthday hamper for 18th birthdays is The Sweet Epicure Hamper, which has the finest gourmet chocolates and sweets. For 30th birthday presents, the Personalised Moët Rosé & L'Occitane gift basket is a favourite. Then there are newborn celebrations, with Peter Rabbit being the most popular item in our new baby hampers.
We've worked with exclusive suppliers from amazing Australian artisan food producers, and some of the most fabulous world-renowned brands to create exclusive gift hampers that are guaranteed to impress every time. By choosing a gift hamper from The Hamper Emporium, you're guaranteed quality, luxury and a smile with each delivery.
What Other Special Occasions Are Melbourne Hampers Suitable for?
Even though our selection of Melbourne hampers showcase our best-selling gift range with Melbourne residents in mind, you can order them throughout the country and for any special occasion. When you look at our range of hampers for other Australian areas, you will see that they can be quite similar. So, if you are shopping for a resident in Sydney, but would love to use a hamper from the Melbourne category, there is nothing stopping you!
Do you want more info on our Melbourne hampers? Or need some recommendations for a special occasion your Melbourne resident is celebrating? Get in touch with The Hamper Emporium team for advice.