Ponting Wines: Ricky's Story
When two masters of their craft team up, it's always an exciting prospect. Crickets and wine fans will both be thrilled with the results of this particular collaboration—a range of premium wines inspired by Ricky Ponting's career as a cricketing legend. With the help of South Australian winemaker Ben Riggs, Ricky has taken his love of a bold shiraz to the next level.
'My passion for wine probably started 20 odd years ago when I met [wife] Rianna, but as far as the producing side of things goes, that only sort of started about three years ago,' he says.
He has now taken the tenacity that helped him become one of Australia's most celebrated cricketers and applied it to this new venture.
The Ponting Wines range is filled with both flavours and stories that are not easily forgotten. For example, 'The Pinnacle' Shiraz is an ode to the Ashes, the most famed cricket battle and a true highlight of Ricky's career.
This drop also pays homage to the McLaren Vale region with a characteristic palette of berry fruits, black pepper, nutmeg, and cloves. Ricky likes to pair 'The Pinnacle' Shiraz with a meal that might surprise some.
'When you talk about red wine, most people associate that with red meat, right? But my favourite meal at home—and Rianna's magnificent at cooking it—is roast pork and roast potatoes.'
In fact, after months of travelling for work, this combination always is his go-to.
Never one to take a halfhearted approach, Ricky has immersed himself in the world of food and wine production.
'Us as Ponting Wines, we find ourselves very lucky to get the chance to work with The Hamper Emporium, because we get to meet and work alongside some of Australia's other great producers,' he says.
From the cricket pitch to the vineyard, Ricky has a knack for doing his fellow Australians proud.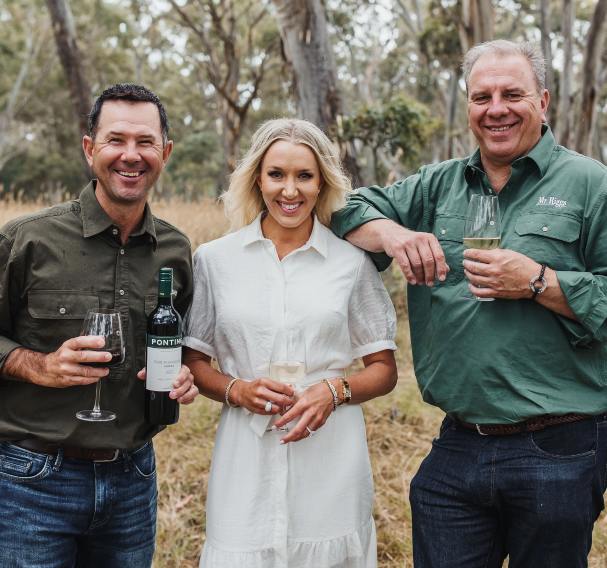 Pictured: Ricky & Rianna Ponting and Ben Riggs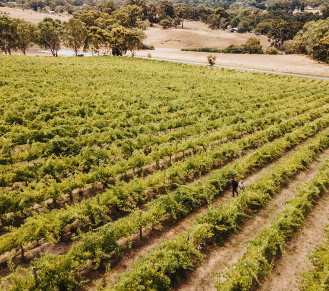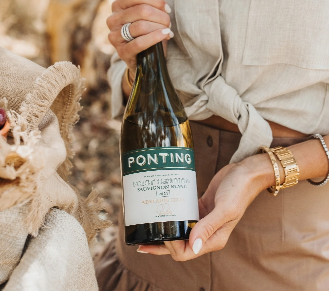 There's nothing better than homegrown Australian wines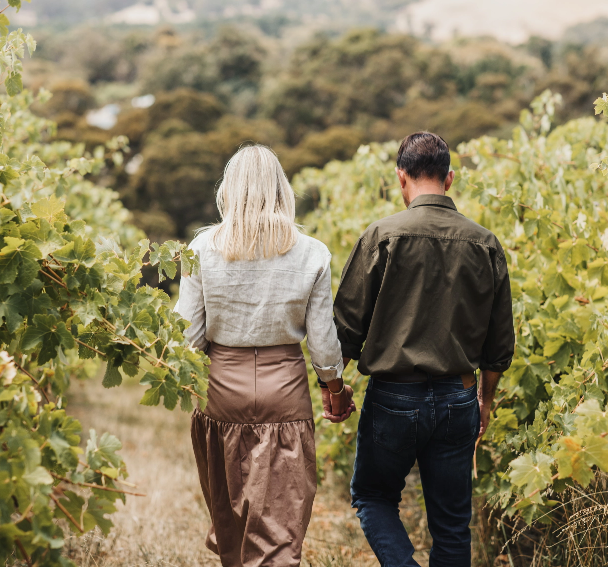 Ricky & Rianna walking through the vineyards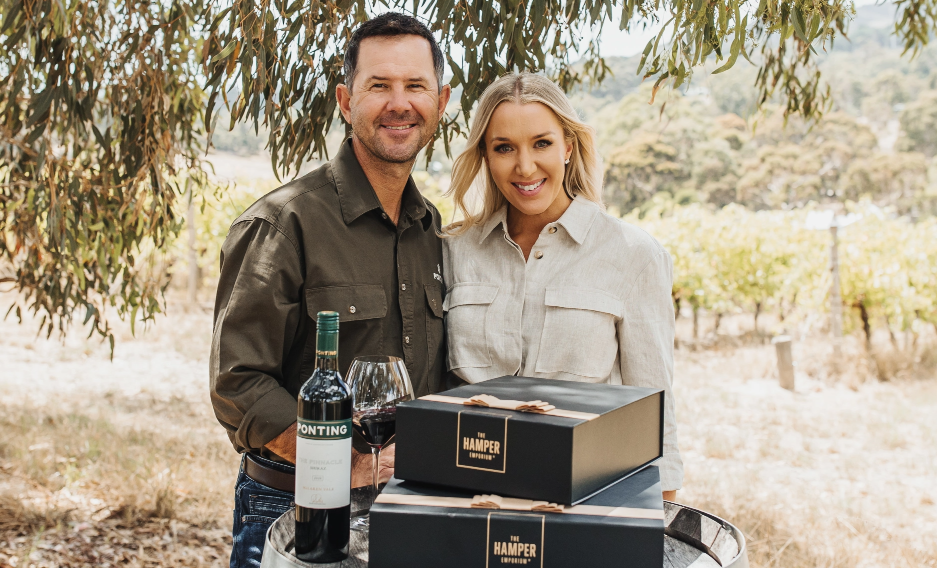 Featured Hampers