1 Year Dating Anniversary Gifts For Him And Her
Author: Michelle Richards Date Posted:2 December 2021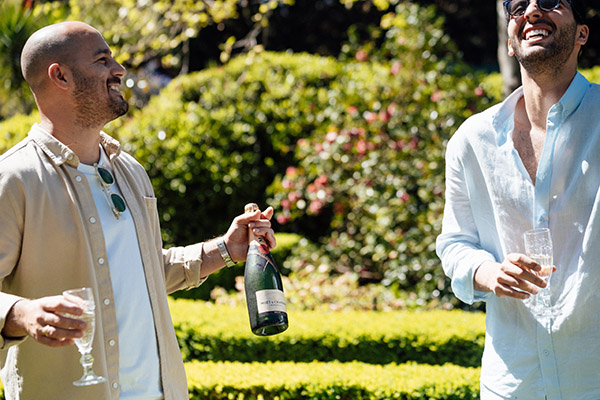 How Do You Celebrate A First Date Anniversary And Hit The Mark?
Any new relationship is romantic, fun and exhilarating. Once you've been dating for one year, you are on the way to something serious and have an incredible milestone looming. Your first dating anniversary is a time to celebrate and congratulate each other on 365 wonderful days together. This is the time to lay the foundations for your future. So, what do you do for a one year dating anniversary?
As feelings move from affection to solid understanding and warmth, it's time to show your appreciation and love. There's no one way to plan a romantic anniversary date or choose one-year relationship gifts. It's not always about grand gestures, but it does need to be a memorable day. So, the team here at The Hamper Emporium have some heartwarming and refreshing ideas to make your 1 year dating anniversary awesome!
Creating A Joyful And Lasting Relationship
Two of the most important skills in long-lasting relationships are communication and understanding your special someone. Yes, even their weird and wonderful quirkiness. It's about being best friends and loving every minute spent together. Reminding them how much they mean to you by planning a day to remember is an excellent way of nurturing your love. Use your relationship and shared passions as a source of inspiration.
Unforgettable One Year Dating Anniversary Gifts For Him
1-year anniversary ideas for boyfriends are about setting the scene for romance, not just about expensive gifts. You might be thinking, he's a keeper, and it's time to let him know your relationship means something special. If so, here are some fabulous ideas on how to keep your dating relationship fresh and fun to get you started! Our gifts for men are just the thing to impress him.
Wander Down Memory Lane
After a whole year in a loving relationship, you share most things in your life. You know each other's favourite pastimes, restaurants, music and cosy spots. A sweet way to celebrate is to relish all the beautiful memories and moments and create a love tour of all the places significant to your relationship. Surprise your loved one with a treasure map and spend the day reliving your most cherished moments. It could start where you first kissed, include a picnic basket in the park where you first dated and end in their favourite date-night bar.
Serve Food With Love
What do you give on a first anniversary of dating? Mouth-watering food. It's an expression of love, and someone who gives you food gives you their heart. Preparing a delicious homemade meal is perfect, and you can spoil him with appetizers and a full three courses. If you want fun together, you can share the kitchen and have a contest. Or treat him to an indulgent gourmet or pampering anniversary hamper to share on the sofa. Whether you hire a private chef to whip up a meal or bake an anniversary cake, he's sure to appreciate your romantic culinary efforts.
Take A Home Tasting Tour
Sometimes, simple first date anniversary gifts are the best! If you share a love of the finer things, bring a sophisticated tasting event to life right at home. Dress for the occasion and order in a selection of your favourite tipples. You can keep it low key or go online for a live tasting class by 5-star chefs who also teach you how to pair chosen drinks with foods. Try craft beers, premium wines, spirits and even fun cocktail mixology sessions. While you sip, remember to have a spread of appetizers and nibbles you both love.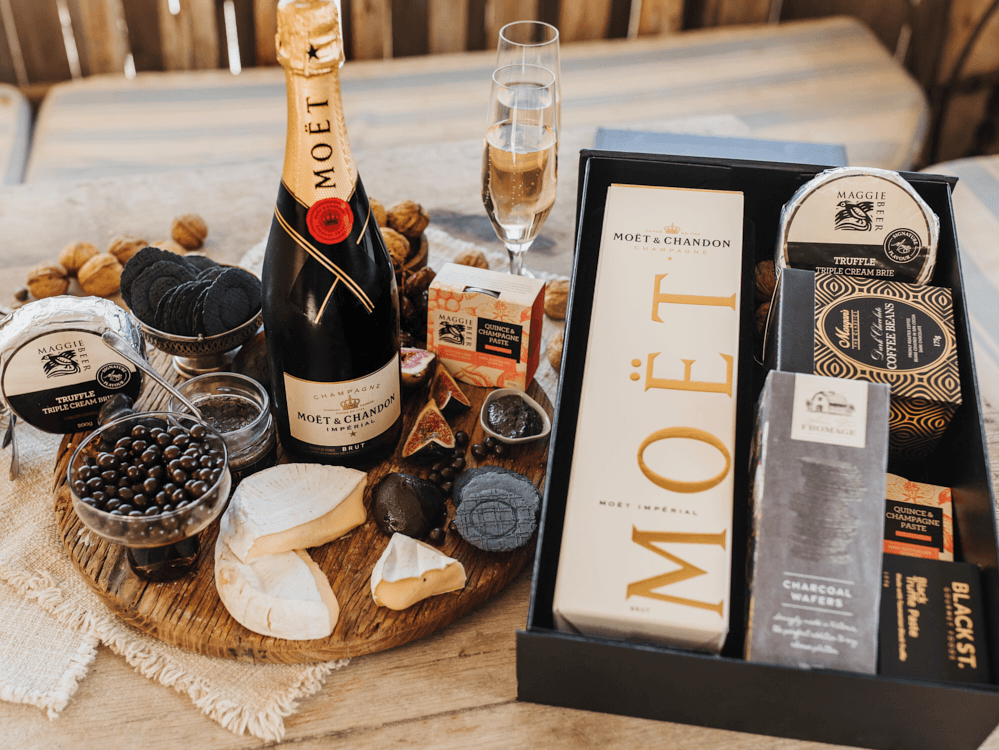 Ideas For One Year Dating Anniversary Gifts For Her
Your first anniversary of dating is a chance to show your girlfriend what your relationship means to you. You may (or may not) be ready to take the plunge with a declaration of love or a big proposal, or you might want to keep it simple and memorable. Along with a gorgeous gift for her, there's lots of ideas for things to do to make the day special.
Romance Under The Stars
Gazing at the night sky and stars together is romantic beyond words. It's the ultimate intimate 1 year anniversary idea. Set out to your favourite spot with cosy blankets, candles, and her favourite snacks and drinks. If you really want to wow her, bring a map of your zodiac sign stars, some soft music and even binoculars! For homebodies, it's just as much fun to stargaze in the garden, so string up those fairy lights, put some steaks on the barbeque and order in a champagne hamper. Don't forget to find a shooting star to wish on!
Gaze Into The Flames
After stargazing, romance is always kindled in front of a flickering fire. Toast marshmallows, play board games, watch a movie, or read to each other. Lay on a gourmet spread of picnic food and sip on bubbly champagne to make it even more memorable. In summer, it's lovely to light a roaring fire outside or relax around a fire pit or chiminea on the deck. In wintertime, light a fire inside and create a cosy nook with soft blankets and cushions piled on the floor. No fireplace? Then light some beautiful aromatic candles, dim the lights, and snuggle up.
Explore The Great Outdoors
If you both love nature or outdoor sports, then a hike is an easy outing to plan. You can stick to your favourite local trail, look for a new trek, or plan a trip to a bucket list hike. Reconnecting with nature together and sharing a picnic hamper will leave you with exhilarating memories. If you're after more adventure, then share an experience and soar above the clouds in a hot air balloon or take to the water for sports. The adrenaline and spectacular views will be as unforgettable as your 1-year dating anniversary.
How To Add The 'Wow Factor' From The Hamper Emporium
Expressing the way you feel about your first year together means finding the most natural way for you. If you're both adventure lovers, try something new and wild. If you crave travel, start planning a fun getaway. If you both enjoy the tranquillity of home, plump up those sofa cushions. Your 1-year anniversary date is just the beginning of a magical annual tradition!
Once the scene is set, surprise your loved one with a thoughtful anniversary gift. It can be humorous, quirky, chic or practical, just so long as you know they'll love it. Then put the romantic icing on the cake with a luxe anniversary hamper for a real treat from The Hamper Emporium. From a picnic of gourmet nibbles and wine to a bubbly bottle of champagne and chocolates, there's an indulgent hamper that will add a splash of luxury to your 1-year dating anniversary.