15 Funny Mother's Day Gifts In 2020
Author: Nikki Barnett Date Posted:17 April 2020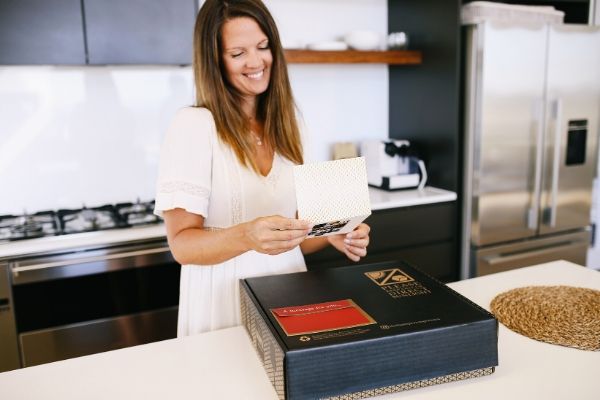 How to Add a Touch of Comedy to Mother's Day
With Mother's Day coming up, you're probably wondering what the best way to put a smile on Mum's face is. Maybe she's got classic tastes and just wants to be pampered with chocolate and wine. If that's the case, you have your work cut out for you! But what if Mum loves nothing more than a good, long belly laugh? Maybe you just want to give her a novelty gift, or perhaps you're looking for a little something extra to make her giggle on the day. Either way, we have plenty of funny Mother's Day gift ideas that are bound to keep her entertained.
If Mum Loves Coffee
Quirky Statement Mug
There is no better gift for the caffeine-loving mums out there than a quirky statement mug. Can she not function without her morning cup of joe? If that's the case, make sure she tells the world in style. You know she'll be able to make use of it every day (probably multiple times, let's be honest).
Funny Coaster
If her kitchen is already overflowing with mugs, never fear. Give her an adorable and hilarious coaster. Maybe she'll use it around the home or take it to work. Perhaps she needs a coaster for her bedside table… After all, she'll be enjoying breakfast in bed come Mother's Day! Whatever the slogan, make sure it will bring a smile to her face and remind her of you.
Coffee Table Book
If the coffee table is her haven, gift her with something that will make her giggle as she relaxes and recharges. We just love a funny coffee table book. Not only will it bring her joy, but it's bound to be an easy conversation starter whenever she has guests over.
If Mum Loves Wine
Wine Bottle Glass
If Mum appreciates nothing more than a crisp glass of rosé, we have just the gift for her. Make her laugh by giving her a wine bottle glass. You'll get bonus points for one with a cheeky slogan like 'Finally! A wine glass that fits my needs!' Regardless of whether she adores a chardonnay or can't get enough of shiraz, she is bound to get a kick out of this comical present.
Bottle Opener
Why not gift Mum with a funny bottle opener this Mother's Day? There are a large variety of novelty options available: you could opt for a keyring, a fridge magnet or even an animal shape. She'll be the life of the party.
Statement T-shirt
There are no shortage of hilarious t-shirts out there for wine-loving mamas. Statements like 'rosé all day' or 'you had me at merlot' are always winners. She may not be wearing it to her Zoom meetings anytime soon, but she'll definitely get use of it around the house, or even on a girls' day out with her best friends.
If Mum Loves Relaxing
Blanket
If your darling mum loves nothing more than snuggling up with a blanket and her favourite book, give her something quirky to make her downtime that little bit more fun. Buy her a novelty blanket patterned like a burrito (she'll look hilarious all wrapped up!) or a cute animal design.
Cushion
Give your mum a place to rest her head after a long day. She probably already owns a few cushions, so give her one that will stand out from the crowd. Find a cute slogan or a comical picture that will have her giggling each time she sees it.
Dressing Gown
Sometimes a satin robe is the best way to Mum's heart. If she already has an extensive collection, though, why not surprise her with a novelty dressing gown? You can buy funky patterns, or even a selection with animal hoods.
If Mum Loves Homewares
Plaque
Home is where the heart is, so give Mum a playful addition to hang on the walls. We love a hilarious statement like this one. If your family is a little quirky, display it with pride.
Doormat
It's the first thing people see when they enter her home, so make it count. Funny sayings like 'Please hide packages from husband' or 'The neighbours have better stuff' will put a smile on every visitor's face.
Candles
Does Mum love lighting a beautiful scented candle? Well, her cherished ritual just got even better. We love this Damselfly Mermaid Candle for mamas who can't get enough of the ocean.
If Mum Loves Games
Party Board Game
Give Mum something fun to bring out at dinner parties. She'll be the hostess with the mostess with a selection of lively board games to astound her guests with.
Magnetic Poetry
If she loves cooking (or maybe just late-night snacking) then gift her with magnets that will make the experience even more enjoyable. A magnetic poetry set will allow her to express her innermost thoughts, or perhaps just make a hilarious statement for all to see.
Escape Room
The ultimate funny game for Mum this Mother's Day is an escape room experience. Ideal for the adventurous mothers out there, this inventive gift will go down in history as one of her favourite.
Go the Extra Mile
If you want to go above and beyond, you don't have to stop with a novelty gift. Give her the perfect balance of funny and indulgent by sending her a luxurious Mother's Day hamper as well. After all, laughter may be the best medicine, but every woman deserves a chance to relax and unwind in absolute style.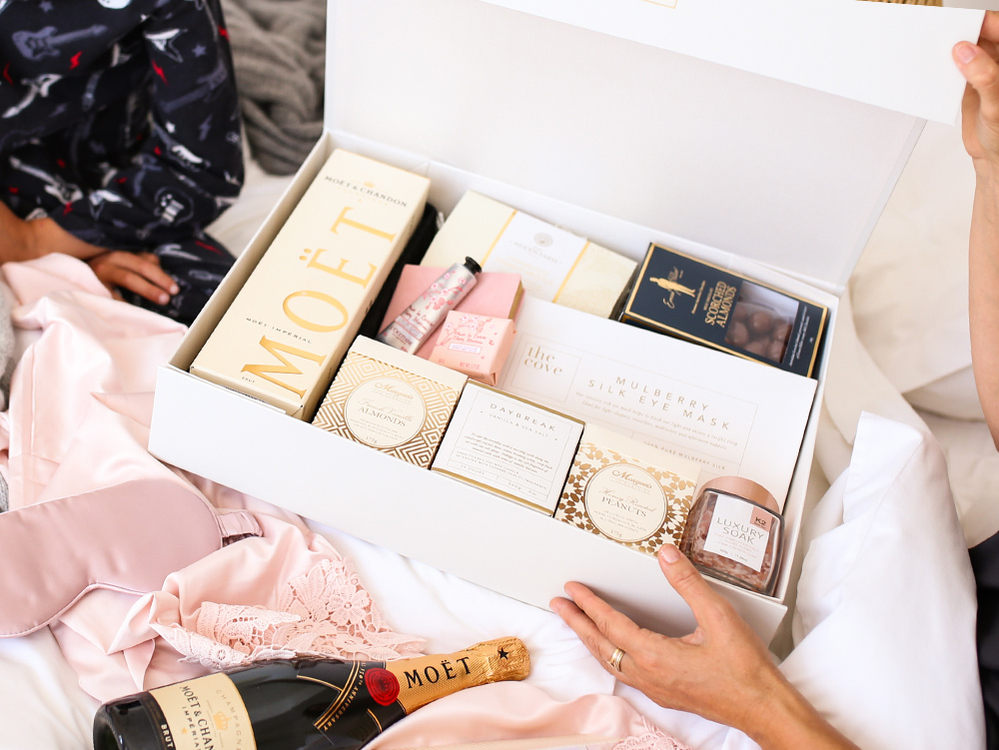 Mums adore our L'Occitane Cherry Blossom & Moët Hamper.