21 Best Movies To Watch With Mum On Mother's Day
Author: Nikki Barnett Date Posted:13 April 2020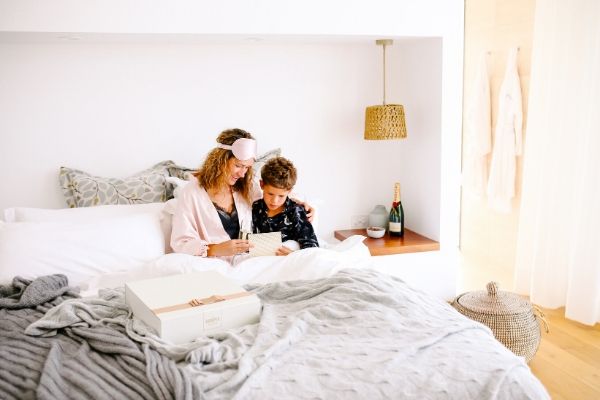 Get Out the Popcorn!
What are your plans for May 10th? If you usually celebrate Mother's Day by getting together with the family, whether it be out at her favourite restaurant or at someone's home, you may have to rethink your approach in 2020. If you can't get to each other in the day, stay connected by watching a movie marathon at the same time. From funny to sad, soppy to whimsical, you will find ideas for the best Mother's Day movies to watch with your mum in our list below.
So what are you waiting for? Grab the drinks and nibbles and settle down for some time with Mum. If you are thinking of making it that bit extra special, order yourself a gourmet hamper filled with delicious gourmet treats. Plus, what would be a night in without some great Australian wines? Better yet, send Mum a pamper hamper topped up with a bottle of the finest quality champagne. You can browse our selection of Mother's Day hampers here.
Feel Good Films
Mother's Day (2016)
This film starring Jennifer Aniston, Kate Hudson, Julia Roberts and Jason Sudeikis, has it all, a touch of drama, a lot of comedy and of course, romance! It's the perfect feel-good film to share with your mum.
Bad Moms (2016)
A sassy, fast-paced story of three mums. Starring Mila Kunis, Kristen Bell, and Kathryn Hahn. See what happens when these ladies stop trying to be 'good' and embrace going over to the bad side every once in a while.
Mothers and Daughters (2016)
This hidden gem is about mother and daughter relationships. Led by Selma Blair, it also features well-known actresses Courtney Cox, Sharon Stone, Susan Saradon, Christina Ricci and Mira Sorvino.
Philomena (2013)
This one is based on a true story. Steve Coogan stars as a journalist who assists a mother, the formidable Dame Judy Dench, who is looking for her illegitimate child, taken from her over 20 years previously when she was a convent schoolgirl.
Brave (2012)
This lovely Disney film set in the Scottish highlands emulates real-life mother and daughter relationships, the love, the control, the defiance, the drama all presented in Disney inimitable style that infuses it all with humour and insight.
The Blind Side (2009)
Based on a real-life tale of Michael Oher, who became an All-American footballer with the love of an adopted mum. Sandra Bullock gave an Oscar-winning performance as the caring Southern belle who gives her new son a second chance.
Pretty Woman (1990)
Ok, so this one isn't about a mum... But mums and daughters alike can agree that it's a total classic. Whether you're fawning over Richard Gere or savouring the scene where Julia Roberts gets sassy at the shop assistant (who hasn't dreamed of a moment like that?), you cannot go wrong with this classic.
Ghost (1990)
Another throwback film that you can chill to with your mum, drink some wine, nibble some indulgent chocolates and daydream about that pottery wheel scene (you know the one we mean).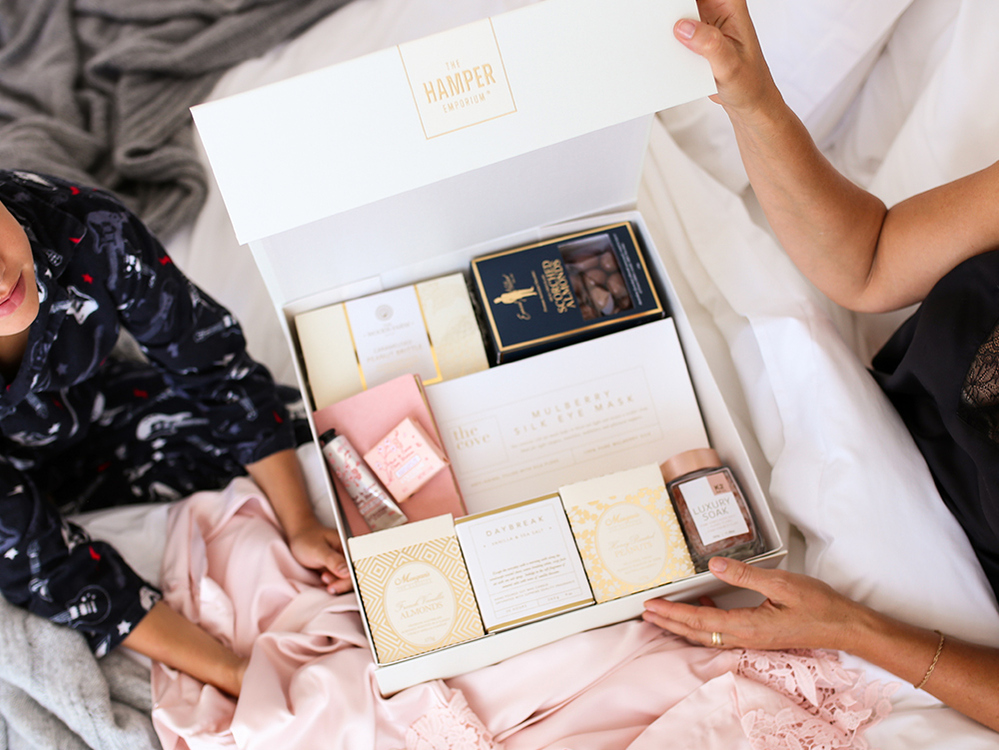 The only thing dreamier than Patrick Swayze is a pamper hamper with chocolate.
The Joy Luck Club (1993)
This film follows the lives of four Asian mothers and their daughters, guided by their histories to create better lives.
Mermaids (1990)
A reminder that motherhood has special rewards. This throwback film includes Cher as the single mom raising two kids. Drama, love and a family that supports each other through trials and tribulations are all features. Stars a young Winona Ryder & Christina Ricci.
Steel Magnolias (1989)
Women need other women to get through life's trials and tribulations. This film is a reminder of that and how strong a mother's love can be, especially when supported by friends. A strong cast and the laughs with the tears make this a great movie to watch, Sally Field, Julia Roberts, Shirley McClaine, Dolly Parton, Darryl Hannah and Olympia Dukakis.
Terms of Endearment (1983)
An oldie but a goodie. well it did win 5 Oscars! Shirley McClaine, Dera Winger and Jack Nicolson star in this film about a mother and daughter. Each finds that love means many different things. Always worth having the hankies handy.
The Sound of Music (1965)
Revisit all those old memories with this feel-good musical. This is the film that proved not all step-mums are bad. Starring Julie Andrews, with plenty of sing-along songs you might surprise yourself by knowing.
Dirty Dancing (1987)
Another girlie musical centred around a family and a girl finding her independence. This one is worth watching with your mum time and time again.
Mamma Mia! (2008)
This film brings us a set of strong women who musically show that a single mum can bring up a well-rounded, independent woman. Music, comedy, Meryl Streep, Julie Walters, Pierce Bronson and Colin Firth combine to make this a delightful watch.
Mamma Mia! Here We Go Again (2018)
Comedy, music, costumes and Cher, another emotive musical with lots and lots of Abba songs. A perfect choice for Mother's Day.
Thrillers, Psychological and Horror Films
Mother's Day (1980)
Don't confuse this one for the comedy with the same title! This vintage horror seen in the light of today's horror movies is of a well-known tried and tested formula with no real surprises, it does have a good dose of black humour and is relatively fast-paced. Cue a nasty mum, idiot brothers and three naive girls.
Run (2020 - released May 8th)
A film for those who like their horror psychologically tense and gripping. This is the sort of movie that will have you hugging a cushion (or each other). It's about an unhinged overprotective mother, played by Sarah Paulson and directed by Aneesh Chaganty, director of Searching.
Sci-fi and Fantasy Films
I Am Mother (2019)
This Australian sci-fi drama film about a child raised by a robot is an interesting take on relationships. Actors include Hilary Swank and Luke Hawker. Directed by Grant Sputore.
Alien Franchise (1979 - 2017)
The ultimate movie marathon! Stay snuggled up with plenty of treats to munch (try out the Sweet Bites Hamper to see you through the night). Both the Alien Queen and Ripley demonstrate female empowerment and motherly love, with tension and drama spiking the good old adrenaline more than a few times.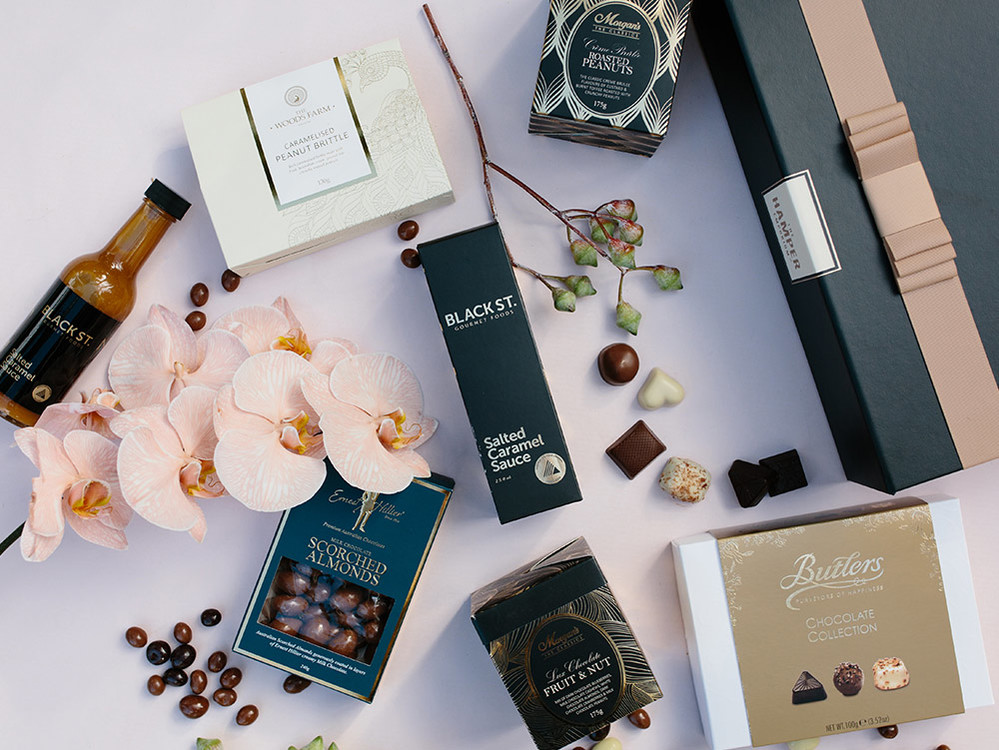 Something sweet never goes astray when you're having a movie marathon.
Star Wars Franchise (1997 - 2019)
This is a franchise that the whole family can get behind. If you're looking for a way to pass not just Mother's Day, but perhaps the entire weekend, look no further! The sci-fi buff mums out there will love revisiting these timeless classics, or even discovering them for the first time!
A Mother's Day to Remember
Regardless of whether you're near or far from your mother this Mother's Day, watch a movie with her and cherish the time spent together. After all, we don't have to be physically close to spend time with our loved ones.