5 of The Best Christmas Hamper Ideas This Year
Author: Nikki Barnett Date Posted:18 October 2021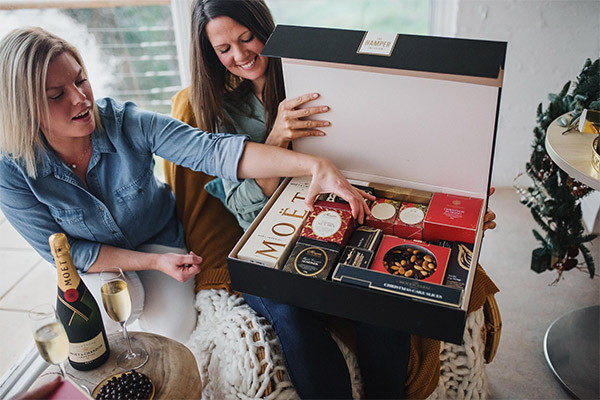 Christmas Basket Ideas You Will Love
Picking out just one Christmas present for a loved one can be tough, so why choose one when you can give a basket full of a great selection of your favourites? No matter if you are gifting a basket to Mum, a special gift for a sister, or choosing a work colleague Xmas present, we have new Christmas gift hamper ideas for you.
Our do-it-yourself Christmas basket ideas are also environmentally friendly as we suggest to completely eliminate the wrapping paper and use another gift to hold your gorgeous presents. That way the lucky recipient can reuse and recycle the 'gift box' once they are finishing with the contents.
Traditional Christmas hampers typically contain tasty food items such as seasonal favourites, mince pies, Christmas pudding, spiced preserves, biscuits, chocolate and cheese. Among all the sweets and savouries, many gift baskets also contain bottles of wine, beer, a selection of teas, coffee or cocoa for non-alcoholic hampers.
2021 has been a very different year and we all had to reinvent ourselves on a personal and business level. So why not reinvent the homemade Christmas hampers too? You can create your very own gift box full of hand-picked goodies ready for the silly season. Get Christmas hamper ideas for couples, your parents, and your friends. Set a theme for each person in your household or extended family, or even the Secret Santa recipient at your office work party. Get the best ideas for your Christmas hamper contents list.
The Hamper Emporium's homemade Christmas gift hamper ideas
1. DIY Christmas Hamper Ideas for Wife or Sister
Christmas hamper ideas for her are the easiest. Nothing says 'treat yourself' quite like a pedicure DIY gift basket. Some comfy slippers as a base which will hold the other presents such as nail care set, foot cream, nail polish and other pedicure supplies. A beautiful ribbon tied around and voila, you have a stunning Christmas gift she will adore. Pamper hampers are gorgeous gift hamper ideas for her.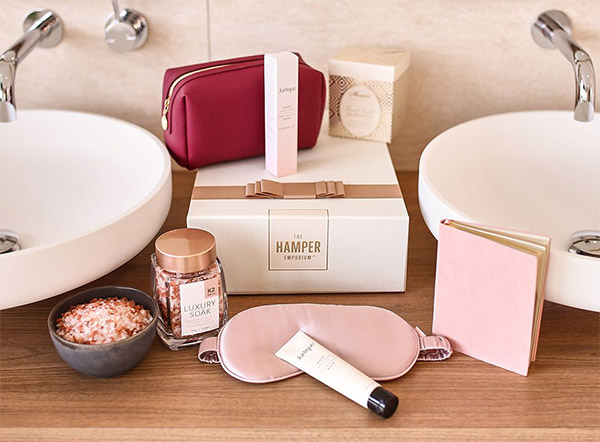 2. DIY Christmas Hamper Ideas for Nana or Mum
We all have a gardening lover in our family. Christmas and summertime is the perfect season to get down on their knees to pull out some weeds and put some lovin' back into the soil. Nana or Mum will appreciate a planter box or plant pots as a gift box base, especially when it's filled with all the tools a green thumb requires. Gardening gloves, seed raising pots, shovels, gardening journal, packets of seeds, twine—you name it. Don't forget to include something extra thoughtful like some luxury hand cream to soothe her skin after a day in the sun. This garden delight gift basket will put a big smile on any recipient's face and you will stay top of mind while they are playing in the dirt for months to come.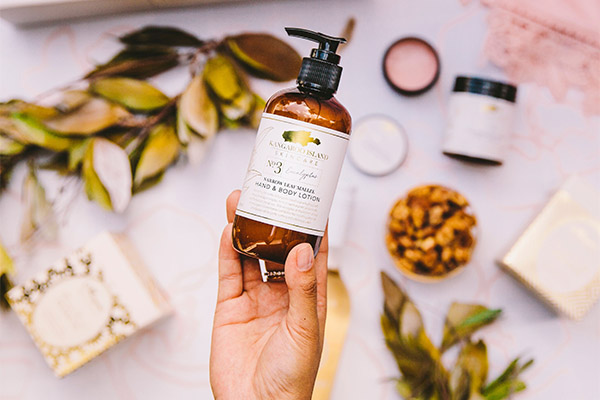 3. DIY Christmas Hamper Ideas for Dad or Pop
Food is the way to a man's heart—we all know that. A flavoursome BBQ essentials pack is a wonderful gift box idea for those men in your life that love the outdoors and cooking up a storm for their family. Use a cutting board or serving tray as base for this DIY gift box and tie a basting brush, some skewers, and gourmet sauce or BBQ rub to it with ribbon—perfection! This can be a wonderful way of sharing some homemade goodies plus showing how much you really care with a gift for him that he'll enjoy. Making it yourself and adding some of his favourite items, like a favourite BBQ seasoning, gourmet snacks, or his favourite beer or cider adds that personal touch!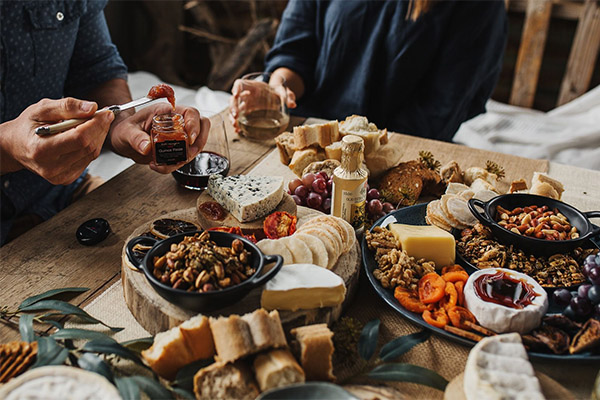 4. DIY Christmas Hamper Ideas for the Coffee or Chocolate Lover
A chocolate or coffee-themed Christmas gift box is really suitable for anyone who loves chocolate or who can't get by without their morning coffee. There's no end of great ideas for a coffee and chocolate Christmas hamper contents list. Fill a milk crate with their favourite coffee beans, coffee liquor, colourful mugs, gourmet chocolates and of course, some yummy chocolate coated coffee beans. Tie a big coffee coloured ribbon around the crate and you can kick back and relax because you just created a Christmas gift that they'll love. This is a clever gift basket idea that will not only please your gift recipient but can also please a whole crowd.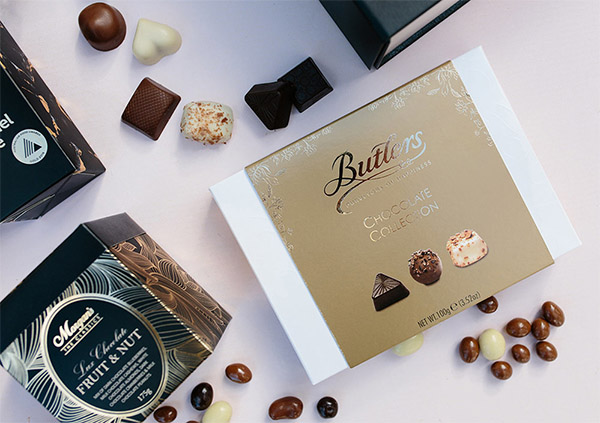 5. DIY Christmas Hamper Ideas for Couples
Searching for the right gift for a loved-up couple in your life? No matter if it's for your sister and her husband, the bestie and her new man, or a colleague and her partner, Christmas hampers are great couples' gifts. If they've recently moved in together, kitchen gifts are good ideas for things to include in homemade Christmas hamper. We love the idea of a pair of stuffed oven mitts (preferably bright red) as a fun and cheeky Christmas present. Fill both mitts with all the necessary kitchen essentials and add some little handwritten recipe notes and tada—this will be a gift they will use every day.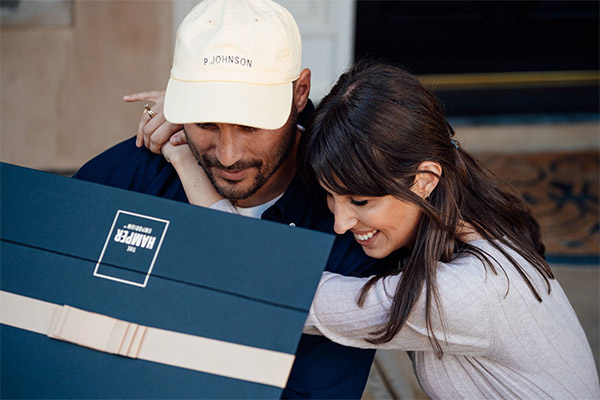 Practical, cute and personal; these DIY gift hamper ideas for Christmas are the perfect gift ideas for the holiday season 2021. As you can see, once a theme has been chosen you can be as creative as you like and create your own hamper ideas for those hard to buy for family members.
We are here to help if you need more Christmas gift basket ideas
No matter if you are time-poor or just prefer to let Australia's best hamper gift experts prepare your Christmas baskets this year, we offer a large selection of luxury Christmas hampers for any taste and budget. You won't find a better value Christmas hamper idea than our range of affordable festive cheer hampers. This little Christmas treat is a delight, and even includes the essential Christmas cake and a bottle of wine for only $79,
Our sellout Christmas hampers are back for 2021 and ready to preorder for delivery Australia-wide. Australia post are expecting delays this year, so we recommend getting in early to arrange your hamper delivery. Year after year, we provide our happy customers with luxurious Christmas hampers at affordable prices. No matter if you are searching for gourmet foods, wine, corporate gifts or just plan to fill your own pantry with Christmas treats. We are here to come to the rescue and deliver absolute perfection to your doorstep. We offer FREE Australia-wide delivery for every single one of our hampers.
We love being Santa's helpers and spreading smiles across Australia.