7 Tips For Relaxing At Home
Author: Nikki Barnett Date Posted:1 May 2020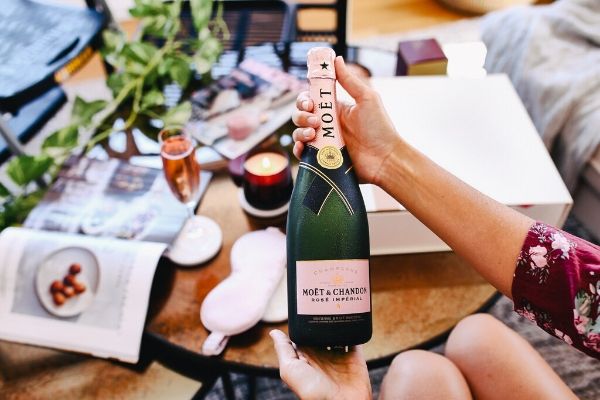 Forgotten How to Take Time Out? Let Us Help
COVID-19 has not only added anxiety and stress to our daily life, it has also removed a lot of our coping mechanisms for dealing with our stressors. Things like long walks, bushwalking, hiking, hitting the beach or gym are now out of the question. But we can still find ways to deal with our day to day stress response and manage any anxiety we may be experiencing in isolation.
Sleep
A good night's kip is an essential component of our lives. It's a routine that is vital to our health and well-being, both physically and mentally. Being in isolation and bored could lead to a disruption of your sleep pattern. This, in turn, can increase agitation and anxiety.
Now is the time to ensure you and your family get enough of the right kind of sleep. Well, what's the wrong kind of sleep? Nodding off on a chair or in front of the TV, getting up late, going to bed late... These disruptions to your sleep cycle will lead to more stress long term.
You need to keep to a routine that will work for you once the restrictions are lifted. The Sleep Foundation provides comprehensive guidelines to set a sleep routine for children and teenagers, along with suggestions in aiding better sleep.
Exercise
Keeping up with exercise is super important. Not only does it help you keep fit, but it aids mental health too. As you exercise, the stress hormones adrenaline and cortisol are reduced. Alongside this, it stimulates the body's endorphins. These are the 'feel good' chemicals in the brain that work as natural painkillers and lift your mood. Keeping up a daily routine of exercise will go a long way in helping to reduce stress and anxiety.
It may seem daunting to start, but all you have to do is get your body moving! You could march on the spot and swing your arms about or simply dance to your favourite song.
Lockdown exercises will go a long way toward make time in isolation a less stressful experience. If you don't have the internet, check our your TV stations. Most have a daily exercise programme that you can join in with. Some are family-based, so you can all get involved, especially the kids who really need to work off their energy for everyone's sake!
Another resource is YouTube. There is a wide selection of different exercises to do at home, aimed at various skill levels and ages. A challenge could be to try something different every day, ballet, line-dancing, kickboxing, Tai Chi, yoga, pilates and many more. Yoga with Adriene is a great channel where you can find plenty of free yoga classes at all levels.
Listen To Music
Music is an incredible tool to help lift your mood. Are you feeling a little down? Blast an upbeat song, it could make all the difference (we love anything by Lizzo for a guarunteed smile). For downtime, just listen to your favourite songs or music to relax. You could also consider tuning into the live concerts that are being held around the world. Take a look at Andrea Bocelli's Easter Concert from Milan or maybe a classic concert of your favourite group.
Music is a useful tool for relaxation and stress management. The slower the tempo, the quieter your mind will feel, as well as relaxing muscles. Classical music is said to help our physiological functions, slowing the pulse and heart rate, lowering blood pressure, and decreasing the levels of stress and anxiety.
Scientists consider Weightless by Marconi Union the most relaxing music to listen to. This British ambient group worked with sound therapists to create the music. It produced a 65% drop in overall stress of the participants testing if usefulness. Other music to consider includes:
Electra by Airstream

Mellomaniac (Chillout Mix) by DJ Shah

Watermark by Enya

Strawberry Swing by Coldplay

Please Don't Go by Barcelona

Someone Like You by Adele
Some classical choices:
Anything by Italian pianist and composer Einaudi

Air on a G string by J.S. Bach

Gymnopédie No. 1 by Erik Satie

Romeo & Juliet by Craig Armstrong

Clair de lune by Claude Debussy

Spiegel im Spiegel by Arvo Pärt
Remember not all the family may want to relax to the music you like. It might be a good time to invest in a pair of Bluetooth headphones!
Meditation
For many, loneliness is the stressor that COVID-19 has brought into our lives. Still, it is possible to change your thought processes and view this time in solitude as constructive. It can be an opportunity to grow and strengthen yourself, not to mention a great way to manage stress in isolation. Light a soothing candle and treat yourself to a tea hamper to relax.
A simple way to do this is with breathing exercises and mindful meditation:
Find a comfortable position

Relax your breathing

Breathe in for the count of four

Breathe out to the count of four

As you get into the rhythm start to visualise with your mind, you are breathing out negativity and breathing in positivity

Imagine your breath as a colour, one as you breathe in and a different one that you associate with joy or pleasure as you breathe out

Deep breathing is a way of controlling panic as well as anxiety symptoms
​
Change Your Environment
Not a full makeover but make some adjustments, change your space around. Maybe you can check out the Feng Shui of your place. You will find plenty of advice online on how to incorporate Feng Shui in your space. Look to energise your space with colour & bright things that encourage positive energy.
Try changing the smell of your area; what you scent can have an impact on how you feel. Weird? No, think about how the smell of baking bread or a certain meal makes you feel. Scents like lavender are calming, try using a scented candle or a diffuser.
Working From Home?
Having a new way of working is stressful; doing so without close contact with colleagues adds to the anxiety. Consider taking these actions:
Set alarms during your workday to ensure you take breaks

Make your space inviting, soften it, bring out the cuddly throws, have plenty of bright coloured cushions

Block social media and websites that stress you out

Have fun, make it a priority!

Make a separate workspace if possible
Take Time For You
Being solitary or in a family, taking time to enjoy things is important. The time you usually have to squeeze into a busy work schedule is now available. Take some of it to do the things you enjoy. Binge on the box set you like, read a whole series of books, take a spa session at home. One of our pamper hampers would be ideal for this.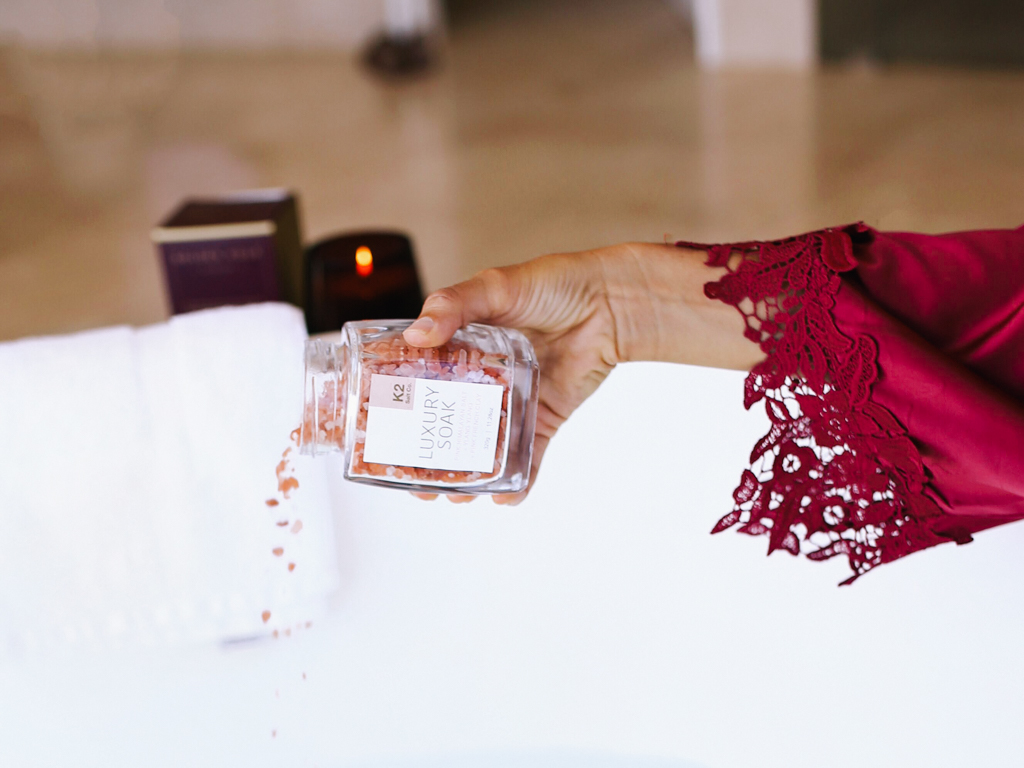 Our Jurlique Rosewater & Moët Rosé Hamper is the ultimate home spa companion.
Plus, if a special day comes around for yourself or someone you love, don't worry about sending a present. At Hamper Emporium, we have a gift basket to suit everyone.