Gift Buying Guide For Business
Author: Loreena Walsh Date Posted:8 November 2019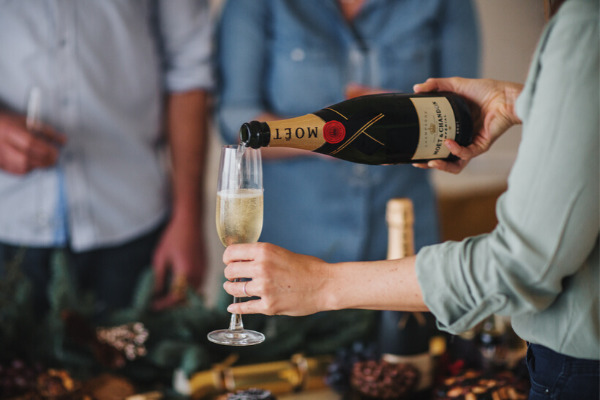 Welcome To Our Holiday Gift Buying Guide For Businesses!
As you know, we like to make life easier for everyone and with Christmas and New Year around the corner our minds tend to via towards holiday gift buying. So we thought we would give a helping hand and came up with our holiday gift buying guide for businesses. Hoping it helps ease the stress a little!
When To Give A Gift & Who To
So do you buy for everyone? Where do you draw the line? How often do you gift someone? These are the questions every business owner considers, and it is becoming increasingly evident that devising a corporate gifting strategy is the way forward.
Customers or Clients
Sending a gift to your customers keeps you at the forefront of their minds, fosters relationships and builds your brand. Gifts do not have to be just for the holiday season, but it is becoming a business cultural norm to give gifts at a holiday season, Christmas being the main one.
Learn as much as you can about your customer; getting feedback from the sales team can be useful, especially if you have no personal contact.
If your client does not celebrate Christmas for whatever reason, maybe send your holiday gift at New Year, displaying thoughtfulness on top of the giving a gift.
Employees
The essential point to note here is that you cannot be selective; everyone you employ has to receive a gift. People talk, you do not want someone feeling left out or forgotten. For some, the choice of gift would be a bonus, for others that should be separate from a holiday gift. The size of your company and budget will dictate the cost of the gift being given. It can be anything from an individual gift or perhaps a hamper for different departments?
Business Colleagues & Service Providers
Holiday gift buying guides all indicate these are also very important people to foster a business relationship with, and we would agree. These are also the people who help build your brand, treat them right, and they become your supporters. Get it wrong, and everyone gets to hear about it - the downside of social media!
Once again the gift depends on who they are, and what they do, and of course your budget. It could be a monetary gift or a personalised gift, something that says 'they are special'. Do check though if gifts are allowed, as sometimes there can be a ceiling on how much can be given.
What Gifts To Give - A 5-Point Holiday Gift Buying Guide
As a general rule, a gift to be worn, like jewellery or perfume are considered too personal to gift to colleagues or as corporate gifts. Joke or gag gifts should also be avoided. This can be hit or miss, especially if you do not know the recipient very well. Also, avoid contributing a joke gift into a secret Santa, not everyone has the same sense of humour, and you could offend.
Keep to the price limit if one has been agreed on, overspending can cause the recipient to be embarrassed as much as underspending can.

Always a good idea for corporate gifting to have a company strategy in place. This clarifies issues like budget, who and what to give, even if charity donations are acceptable.

Wine & liquor are appreciated as gifts as they can always be re-gifted if the recipient doesn't drink. Do consider who you are giving to as alcohol to a Muslin or alcoholic would not be acceptable.

Emporium Hampers are worth considering due to the thought that has already gone into them, that is packaging, wrapping, contents, delivery and price range - giving you a diverse well-presented gift that will fit your budget.

Eco-friendly gifts are becoming increasingly popular, as well as charity donations. Consider donating to causes like

Support an artisan

Plant a tree

Adopt a wild animal
Holiday Gift Buying Guide At Hamper Emporium
We have a fantastic selection of hampers from which you can choose. To make life easier, we share the most popular hampers on the site both for corporate purchase and individual gifting. Prices range from $69 - $899, so something that will meet everyone's budget.
All of our hampers are designed to impress and delight, they are the perfect gifts! We fill them with only the best products from around the world included we are especially proud of our homegrown products. Our Australian gourmet fare comes from a set of distinctive artisan growers and producers including,
Savoury
Kangaroo Island Olives

Kangaroo Island Produce Co

Gourmet Regional Produce

Trentham Tucker

Luke Mangan

Valley Produce

The Woods Farm

Bryon Bee

f
Confectionary & Nibbles
Willie's Confectionary

Butlers Confectionary

Ernest Hillier Confectionary

Morgans

Brewers Nut Co
Drinks
Australian Cape Mentelle Winery

James Squire Beers & Cider

Burleigh Brewing

Murray Craft Brewing

Lord Nelson

Bridge Road Brewers

Feral Brewers
Pamper Products
Jurlique Skincare & Beauty Products

Ligurian Beauty Products

Kangaroo Island Products
Our beautifully designer hampers need no further embellishment, but you can add some of your corporate brandings, subtly, to your gift. Our graphic design team are on hand to help you design a unique gift card, or take advantage of the twelve templates we have available for a quality personalised card. Plus, use one of our lovely personalised ribbons in silver or gold foil on a luxurious double-sided satin ribbon in a variety of colours.
Included in some of the hampers are quality gifts such as Swarskorvi crystal earrings and necklace, beautiful bathrobes for him and her. Plus you can order some extra personalised gifts to add to your hamper,
Engraved keyring

Premium chopping board

Branded wine wrap

Branded hamper sleeve
Delivery is free throughout Australia, and we also provide track & trace, so you always know where your gift is. Browse our online site to find the perfect gift.
Corporate shoppers, you can download our corporate brochure and use our bulk order format. We also can provide a corporate gifting platform for larger firms to utilise in their corporate gifting strategy, contact one of the team members for more information.