Plan A Mother's Day Picnic For A Day To Remember
Author: Nikki Barnett Date Posted:15 April 2021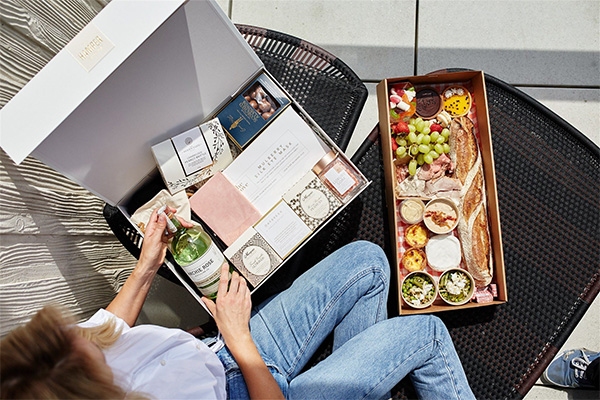 Lie Back, Enjoy The View Together, And Graze All Day
Are you wondering what to do with your mum to make this Mother's Day special? Well, it wouldn't be complete without a fine dining experience together. A cosy picnic with a Mother's Day hamper lets you choose a wonderful spot and relax all day as you enjoy each other's company and savour each moment.
At The Hamper Emporium, we specialise in creating gourmet feasts that feed all the senses. We also love traditional picnics of any kind. They create magical moments to remember and can turn any time of the day into something special. Plus, picnics are an excellent excuse to get out in the fresh air and explore our beautiful Australian nature.
Here are our thoughts on how to plan a picnic with mum on Mother's Day and revel in the unique experience of sharing a hamper of delicious food. There's a handy mum picnic checklist along with our favourite menu ideas for laying on a perfect feast and grazing all day.
Mum Picnic Planning Checklist For Setting The Scene
What more can your mum want than fresh air, a fabulous picnic spread and your attention? We've thought of everything needed to celebrate in style and make the day extra special. Remember to gather the essentials before the weekend, including decorative accessories and a lovely Mother's Day gift hamper.
If you're heading off in the car, make sure you take comfy seating, cooler bags and reusable plastic utensils. If a backyard picnic is the order of the day, then lay out a beautiful tablecloth and use your best champagne glasses and dinner service. You can even have it in the house if the weather doesn't cooperate!
Fresh flowers

Low folding table

Picnic rugs and throws

Comfy cushions

Plates and cutlery

Gorgeous glassware

Ice bucket and coolers

Lantern and candles

Picnic food hamper

Delicious desserts

Drinks or champagne

Chocolates

Thoughtful gift
5 Gourmet Mum Picnic Menu Ideas For A Heavenly Feast
Seafood Platter
Of course, seafood belongs on the barbie, but it's also delicious served cold. There's something for every seafood loving mum that's perfect for picnic life. A cold seafood platter is a great staple, filled with all her favourite finger foods for sharing. From prawns to fresh oysters and smoked salmon, it will be a real treat. Add side salads, lemons and avocado, and top it off with an assortment of delicious cheeses, dips, and sauces.
Vegetarian Flavours
It's easy to pack your hamper with colourful, healthy veg, savoury tarts and grilled paninis. Raw or roasted veggies from cucumbers and carrots to radishes and cherry tomatoes are ideal for picnic salads. Try them in tasty wraps or stuff them in pitta bread. Prepare a selection of delicious skewers like melon, mozzarella and tomato or pesto baked mini potatoes. Or make a selection of tasty pasta, brown rice or couscous salads topped with cubes of cheese.
Dipping Delight
Everyone loves to dip, so it's an easy and fun mum picnic idea for grazing all afternoon. First, choose the foods to be dipped, from vegetable sticks to French bread. If mum loves a grill, then why not take a small one and create a juicy selection of meats? Then add in a choice of delicious dips. Hummus, pesto, sour cream, guacamole, crab and salsa all work well with most food items. Or step back in time and make a fabulous cheese fondue!
Charcuterie Platter
Does your mum adore nibble treats from a delicatessen? Then your Mother's Day picnic hamper should indulge her completely. A charcuterie platter is a great alternative to the traditional cheeseboard, and there's no end to the variations. Pile on the sliced meats, salami and spicy sausages. Dress with quince, figs, sweet pickles, nuts and colourful slices of fruit. Add crusty bread and crunchy crackers, and prepare to enjoy and overindulge.
Artisan Cheeseboard
Of course, if she's a cheese fanatic, you can't beat a hearty selection of cheese and pate. Pile on rustic flavours and varied strengths, textures, colours and shapes. Add crunch with nuts, crackers, crisps and breadsticks. Savour some sweetness with dried apricots or mango and yoghurt dips. Finish with artisan bread and pastries. Of course, remember to add some creamy chocolate covered fruit to your picnic items list - it's Mother's Day, after all!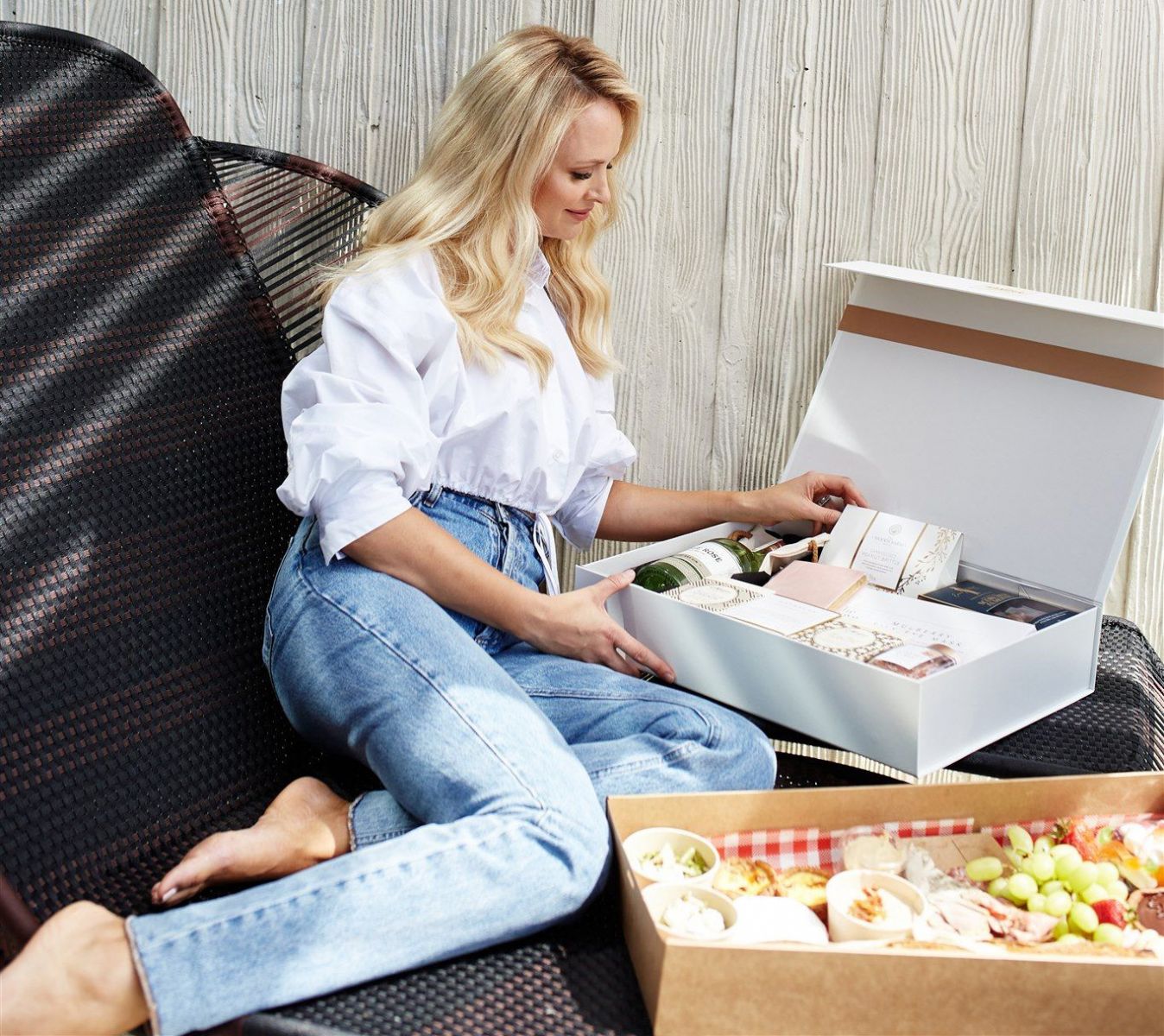 Dress Up Your Delicious Desserts And Drinks
No picnic is complete without some scrummy desserts. You might want to stay healthy with watermelon slices, berries and bananas, but we think the best options for Mother's Day are decadent choices. Think mum's favourite bakery fresh berry tarts, lush cream cakes, mini cheesecakes or chocolate fudge brownies.
Be sure to pack water bottles, refreshing fruit juices and something warming like creamy hot chocolate. Then take your Mother's Day picnic to a new level with picnic-perfect drinks for dining outdoors and celebrating. Make it a lavish afternoon affair for mum to enjoy a bottle of wine or Mother's Day cocktails. Whether you choose pre-made fruity sangria, gin cocktails or mocktails, you can bottle them up or mix up a flask to share. There's a perfect picnic choice, from a glass of sparkling champagne in the park to a refreshing gin and tonic in the garden.
Dining Alfresco With The Hamper Emporium
We hope you find our picnic checklist for food and drink useful and feel inspired to spoil your mum with a fabulous day to remember. If you love the idea but don't have the time to organise the menu, then browse our full collection of appetising gourmet hampers. They're chock-full of flavour-packed ingredients and an invigorating choice of celebratory drinks.
As an extra Mother's Day treat, when you purchase any hamper, you can enter our amazing competition. You could be taking your mum on the trip of a lifetime to a fabulous boutique hotel in Melbourne. With champagne, French bistro dining, a delicious picnic lunch and an indulgent massage, you can share in the ultimate luxury. What are you waiting for?