Achievement Gifts To Acknowledge Success
Author: Michelle Richards Date Posted:1 March 2022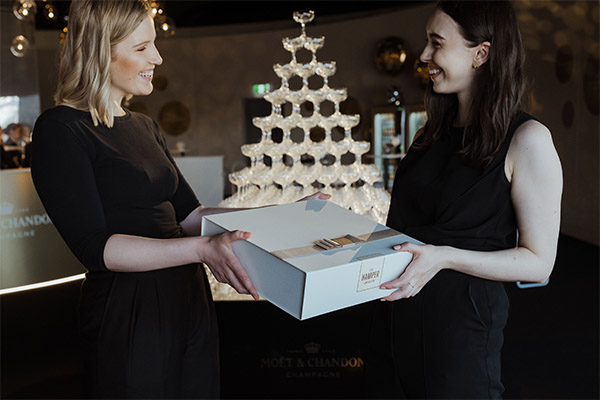 Heartfelt Ways To Congratulate Someone For Their Success
When you think of achievements, do you tend to imagine something out of the ordinary? Well, for most of us, they're not. Our greatest successes are actually those little moments on the way to bigger things.
It's important to celebrate those everyday achievements like hitting your target weight, getting a first major client in a new business, being offered a job promotion, or even reaching a sporting goal, or finding success in a new hobby. Regardless of whether you just started your own business or made progress on a project, you've put time and effort into your great success.
At The Hamper Emporium, we think you should always be proud of your accomplishments, however small. Celebrating each milestone can give you a fabulous feeling. It's even better when loved ones notice achievements and make an effort to share in them. This is also true at work, where reward and recognition can increase motivation and boost confidence.
So, why not join us in exploring how to tell someone you're proud of them? Show your excitement and pair your good wishes with creative gift ideas for achievements to acknowledge their success. We should all do much more of it!
What Do You Get Someone For An Achievement?
There's no doubt that celebrating success feels awesome! Congratulations gifts are a way to provide encouragement and set someone up for future successes. So take the time to show them how proud you are and share their happiness when loved ones achieve their goal.
Sending a sincere "congratulations" message goes without saying, of course. It's sure to contribute to their moment of joy and pride. But, it's also a lovely thought to send a personal success gift and create more glowing memories of their milestone achievement.
Customised tipple
A bottle of their favourite spirit, from cognac to gin, is guaranteed to make them raise a few elated toasts. Or let them shake and make signature cocktails as another perfect way to celebrate with friends and family.
Video montage
Messages from loved ones are priceless! Ask family and friends to record their good wishes and upload videos. Then a simple edit and you can deliver a surprise success gift that's sure to get them smiling all day.
Premium bubbles
The sweet taste of the good life is a great way to reward their hard work and show your happiness and support. The pop of a champagne cork is synonymous with celebrating and symbolises success and achievement.
Prized memorabilia
Some of the nicest achievement gifts are beautiful personal souvenirs they can treasure. Collect favourite photos and mementos of their milestone achievement and turn them into an album or art display they can showcase.
Stylish wine
Say 'I'm proud of your achievements' and make their day with a collection of their favourite premium wines. They'll love the fact that it's a success gift to share, and you'll know there'll be many toasts for a happy future!
Personalised keepsakes
Personalised items are unique accomplishment gifts and highly valued by loved ones as they show how well you know them. Choose something close to their heart to treasure or a success gift to inspire them on to future milestones.
Rest & recuperation
After reaching that milestone, encourage them to take a break and focus on themselves. Spoil them rotten with something indulgent, from luxurious beauty products to cosy cotton robes. They'll guarantee a complete de-stress!
Gourmet food
A congratulations gift that suits every occasion is a collection of deliciously indulgent treats and nibbles. Everyone likes food, and it's a chance to relax, indulge, and get excited about some new flavours and life's sweet victories.
Plan a success party
Sometimes it takes a conscious effort to enjoy progress and milestones. Nothing means more to most people than the chance of a get-together with loved ones. So organise some special time catching up, partying, and making memories.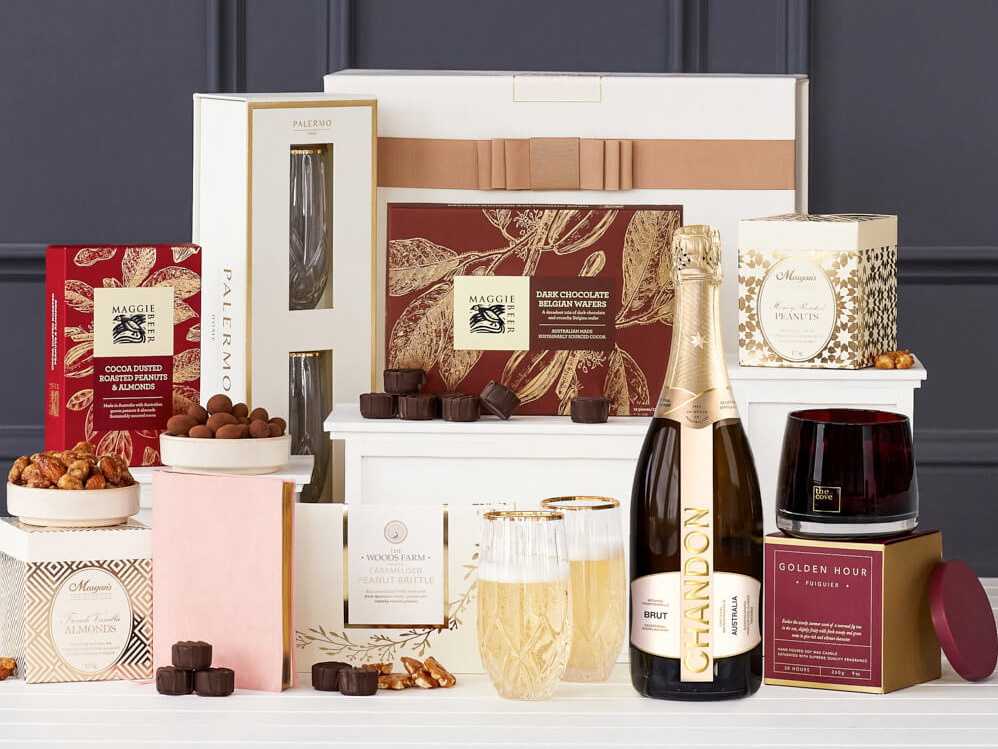 What Is A Good Recognition Gift?
If you have employees or head up a team, it's equally important to reward hard work, extra efforts or excellent results. It's a scientific fact that receiving recognition causes oxytocin to be released. This 'happy' hormone makes employees (and all of us) feel more motivated and driven to perform.
Gifts to acknowledge success are ways for any manager to build loyalty and lasting relationships. Appreciating someone for their achievement can also help boost a company's reputation, attract talented employees and improve productivity and results. Here are just some ideas for fun success gifts to reward hard-working staff that won't break the bank!
Take employees out for a slap-up leisurely lunch or dinner




Give them the gift of time off to enjoy doing what they love




Have a casual clothes day or organise a fun dress theme




Hand out some executive privileges and valuable merchandise




Treat them to a luxury gourmet hamper to graze, sip and share




Create a 'wall of fame' and encourage client and peer recognition




Bring in coffee and breakfast or lay on a delicious lunchtime buffet




Let employees have a flexible day and choose to work from home




Organise some fun office competitions with exciting prizes for winners




Arrange a family trip or a picnic or games day over the weekend




Bring staff together to celebrate any birthdays or personal happy times
Wow Them With Congratulations Hampers To Celebrate Achievements
There are so many lovely ways to acknowledge someone's success, but sometimes you might want something a little bit extra special. Luxuriously decadent baskets and suave corporate hampers are the perfect 'congratulations on your success' gifts. Whether they're overflowing with delicious gourmet bites, sparkling champagne, tasty treats or pampering products, they're always designed to impress.
Our hampers come in beautiful keepsake boxes perfect for any occasion, and you can add your congratulations on your achievement messages. With free delivery across Australia, you can give them a surprise success gift they'll never forget. While you browse, don't forget to treat yourself and celebrate your own accomplishments, too!