How Do You Plan To Celebrate Easter
Author: Nikki Barnett Date Posted:18 March 2020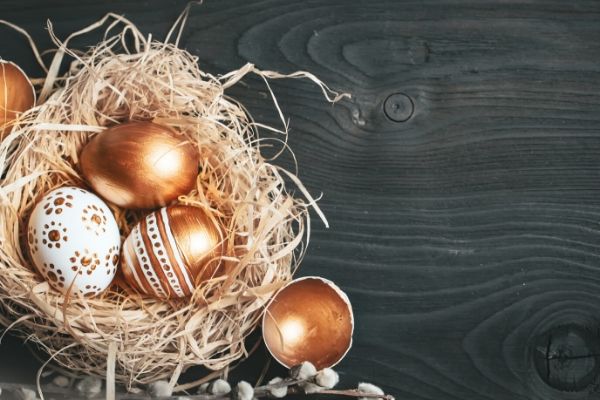 How Do You Plan To Celebrate Easter This Year - At Home With The Kids?
Yes, it is drawing ever closer, the Easter school holiday for kids and the much-welcomed 4-day break for grown-ups.
Many countries celebrate Easter in their own unique way. Brazil has its Rio Carnival; the UK has its Easter eggs hunts and Easter bunnies. All colourful, cheerful and fun.
It is the same in Australia, where families gather or take short vacations together. Pancakes are tossed, and sticky, sweet hot cross buns are devoured, and gifts are shared. It's time for Easter hampers to be shared.
Easter Gift Ideas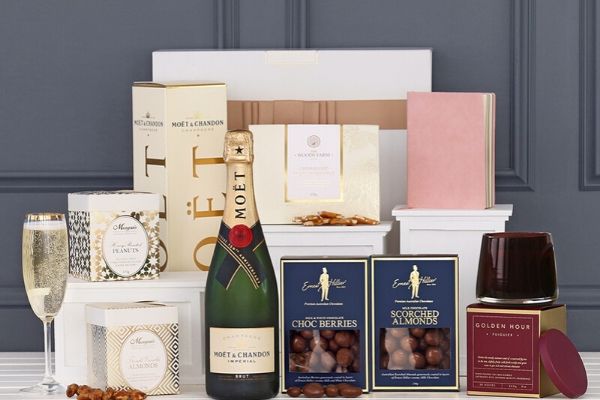 While it's traditional for families to exchange gifts at Easter, travelling might not be on the cards for a while. No worries, at Hamper Emporium we have some fabulous hampers that will answer all your needs.
There are pamper hampers that make perfect gifts for the ladies or men in your life and will certainly make them feel looked after. Take a look at A Little Luxury with Moët Hamper for the ladies, or the Men's Personalised Retreat Hamper - perfect Easter gift ideas.
Easter is also about chocolate, and another great Easter gift idea would be to send our Sweet Bites Hamper, packed with smooth chocolate goodness from Australian and worldwide chocolatiers.
We think Easter hampers are the perfect idea. Want to give something that isn't food, wine or chocolate? Then take a look here for different Easter gift ideas that will be appreciated by any age.
Entertaining The Kids At Home
The Easter school holiday always seems to come round just as you are recovering from the summer vacation. As usual, the kids have so much energy, and for you to keep some semblance of sanity, it is a good idea to plan some activities they can do before Easter arrives, so that all-day Xbox sessions are avoided!
Get Them Involved In Housework
Easy enough to allocate to older children - but think beyond keeping their bedroom clean. It's their holiday, let bedroom cleaning go for a bit. No, give them tasks you normally do. Not only does this help you get finished and get some time to spend with them, but it also makes them feel important and grown-up.
You can also reward them with child 'promissory' notes, that offer their favourite meal, cake, TV time selection or a set time for playing online for the older ones.
For younger siblings, let them help you. It might take longer, but it can be a lot of fun! If you tell the kids what you ask them to do is important to someone, like daddy or grandma, it adds an essential element to the doing. Making them feel important ensures they will concentrate on colouring the card for grandma, or building a fort for daddy with enthusiasm.
Brainstorm Ideas
Discuss with the kids what they would like to do what suggestions they have to entertain themselves. Write them all down and put them in a box. When the dreaded moment arises and the 'I'm bored' cry careers through the house, get them to take one of the suggestions out of the box. As they are their ideas, they are more likely to be willing to follow through!
Game Box Time
For when you need time for yourself and need the kids to entertain themselves, have a box ready filled with activities they can do for themselves. Colouring books, crayons, playing cards & puzzles. You could even add in some 30min - 40min internet gaming time promissory notes!
Bring Out The Creative Toys
These can entertain both young and old; if you haven't got already then stock up with Lego, puzzles, and design builds. Encourage their artistry, maybe making some sparkling colouring slime - for some reason, kids of all ages love this! Or let them try making Crystal Egg Geodes.
Or their very own bounce ball that can be neon, metallic or glow-in-the-dark!
Treasure Hunt Time
Design a treasure hunt yourself or get older siblings to do so for their younger sibs, keeping an eye on them so that they don't make it too hard. This is a fun activity but does involve your kids running wildly around looking for things - be prepared!
Another frenetic activity is a scavenger hunt but great fun for all involved. It doesn't have to be over complicated just ask for things beginning with 'a' or any other letter of the alphabet. Reward the winners with the kid's promissory notes.
Get Them In The Garden
Playing outside is fun, and there are a host of activities you can encourage them to do from ball games to the pool if still warm enough. But consider getting them involved in growing something, maybe give them their own patch to do with what they like, from veggies to flowers or even a feng shui or Japanese garden would be a great activity for older kids. In contrast, you can work with younger ones, check out the YouTube videos on growing mung beans in a plastic bottle, teaching them recycling at the same time as having the experience of growing something quickly enough, so they don't get bored!
Let Them Build Things
Making it age-relevant, challenge the older ones with redesigning their bedroom, but make them plan, research & cost it all first, then with your approval and help make the changes.
Kids like making forts out of anything, encourage them with it, they are more likely to engage in independent play in the fort than just sitting around. How about making a sculpture of odds and bobs you have around, like pipe cleaners or pasta.
Read!
Reading to your kids is a unique bonding opportunity for both of you and is well worth time being set aside for. Bedtime is not the only time to enjoy reading together. Downloadable books also make reading any genre so easy to find and are a handy resource. You could also get some audiobooks for them to listen to. Encourage the kids to write their own story or design a manga or anime cartoon; it really grabs their attention.
Whatever activity your kids try out, be that alone or with you, make sure you support them. Don't make them feel like the activity is just an excuse to have them out of the way.
Enjoy time spent with your kids, don't rush it, go with the flow, and if the kids don't want to do something, ask them what they do want to do. Kids on holiday want to enjoy being agenda-free, let that happen, have breakfast in the garden, have a lie-in. Maybe watch TV with them or see you can perhaps fathom what Fortnite is all about.