New Year New Baby? The Perfect Newborn Baby Gift Baskets
Author: Loreena Walsh Date Posted:7 February 2020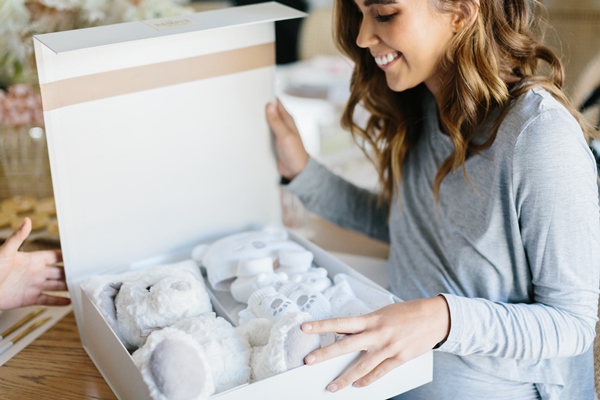 An adorable newborn baby is a magical gift and a wonderful time to treasure in life. A truly momentous occasion, it's one that deserves to be celebrated in every way.
One of our favourite things to celebrate here at The Hamper Emporium is the joy of welcoming a newborn baby into the world, and our special range of luxury baby gift baskets has been custom-designed to offer the most fabulous of welcomes for baby, and something special for the wonderful new parents too.
Whether you choose beautiful baby hampers, delightful keepsakes or an informal event, the birth of a new baby can not go unnoticed. It's always a privilege to be on the welcome committee and officially greet the snuggly new bundle of joy!
Top Tips For Welcoming A Newborn Bundle Of Joy Into The World
Helping parents to make memories they can cherish forever is a fabulous way to celebrate. So here are some lovely ideas to make it unique, and suggestions for stunning new baby gift baskets for mum and bub from The Hamper Emporium.
Gorgeous Birth-Day Cakes To Announce Baby's Gender
Surprise your new mum with a stunning personalised birth-day cake to mark the occasion. You can always order one in, but it's good fun to make it yourself and add decorations and finishing touches.
Design a pram, cradle or cute teddy bear and complete it with frills or bows. It's sure to bring smiles to everyone's faces, especially if you add some sumptuous cupcakes that the whole family can enjoy.
Design Fun Baby Gift Baskets
The arrival of a newborn can be overwhelming for many new parents. One of the thoughtful ways to gift is by providing a helping hand. Gorgeous baby gift baskets and pampering hampers are always appreciated. You can pack them full of useful baby products, essential items or baby clothes.
Make them extra memorable with thoughtful gifts or keepsakes and messages. Alternatively, design one for mum with luxury skincare, aromatherapy candles, champagne and chocolate. Whichever you choose it is sure to be a much-appreciated treat.
Plant Beautiful Baby Trees
Planting a lovely seedling in honour of the new baby is a unique and caring idea that will last a lifetime and beyond. It can be placed in the garden, in a gorgeous pot or a favourite place. Why not make a plaque with the date and new baby's name to go with it? Or decorate a stone, garden ornament or baby seat?
This is a thought which the whole family will love and helps to make a more sustainable future for the world too. You can all enjoy watching the baby and the tree grow as the years go by.
Get Creative With Scrapbooks
Scrapbooks are a fun addition to baby gift baskets, especially if they are packed full of photographs, fun anecdotes and personal messages. Parenting tips are another great idea, and you can enlist help to collect the most valuable tricks.
There are hundreds of useful lessons that can be included and are guaranteed to give new parents a smile along the way. A framed poster is another great idea as a beautiful keepsake. Have family and friends sign it and add thoughts and messages to welcome the new baby.
Donate To Worthwhile Charities
Making a donation to a favourite charity instead of sending a gift is getting much more popular today. It's still fairly uncommon for celebrating new babies, but we think it's a fabulous idea. It can be a super way to celebrate, however small, especially if you are donating to causes that help children.
It shows appreciation of how blessed and lucky we are to be sharing in a new life. Spread the joy around and add cards of donation to your baby gift baskets!
Capture Your Precious Memories
Hiring a photographer, or volunteering yourself, is a beautiful way to remember the moment. Gorgeous baby shots can be framed or made into an album for the new parents. You could even arrange a specific setting and capture the same image every year on that same date.
These different milestones throughout a baby's life are memory makers and mean you can all watch the transformation into adulthood too! It's a fabulous family tradition to establish when you make each new baby gift basket and welcome a new life.
Gift Gorgeous Baby Jewellery
It's not just new mums who can enjoy some stylish jewellery popped into your baby gift baskets or pamper hampers. There are many delightful choices and adorable items available for babies, which can be worn straight away or saved as family heirlooms.
A tiny gold engraved bracelet, pearl necklace or glittering heart are fabulous choices. Start a charm bracelet that you can add to on every birthday, or choose one with tiny letters of the baby's name. What a sensational personal thought!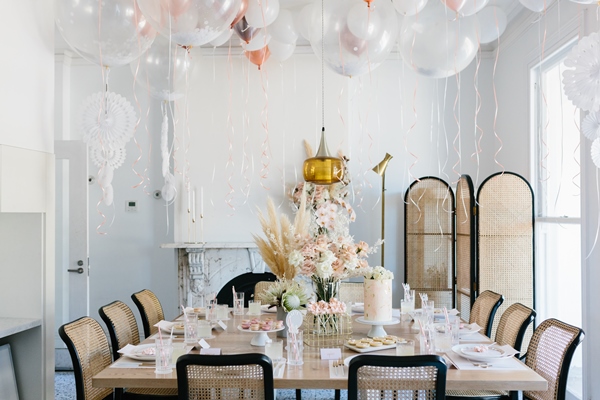 Plan A Beautiful Baby Shower
Although these are usually held a few weeks before the baby is born, why not arrange an informal one to meet and greet the new arrival? The actual meaning of the term is to 'shower' Mum and the newborn with love and gifts to celebrate and help!
An informal get together is the perfect solution for family and friends to meet the new bundle of joy. Keep it cosy and low key, with plenty of simple snacks, and let guests share their baby gift baskets, small presents and good wishes together.
Tips For Organising Your Baby Arrival Shower
As guests will be busy waiting for their turn to hold the new baby or cooing over the cot, a baby arrival shower or a 'sip and see' event is straightforward to arrange.
Fantastic Baby Gift Baskets From The Hamper Emporium
Nothing beats the safe arrival of a beautiful baby, and we have created some gorgeous hampers to mark the joy of the occasion. Each baby gift basket is carefully packed with cute, quality items and organic products which have been chosen with love.
There are cosy clothing, practical goodies and plush toys for boys and girls, from our delightful Peter Rabbit Hamper to the sweet Sophie La Giraffe Hamper.
Two of our absolute favourites are magical and include sumptuous treats for the parents too. Just take a look at these beautiful baby gift baskets!
Sheridan Baby Snuggles With Moet
Sebastian, the bear, makes an appearance in this luxurious baby gift basket too! Along with him come organic clothing, Kuddleigh booties and mittens, and a beautiful Koala beanie. Sparkling bubbles from Moet & Chandon champagne will give Mum and Dad a chance for a quiet, private celebration.