Pamper vs Beer: What To Buy For Men?
Author: Nikki Barnett Date Posted:10 August 2021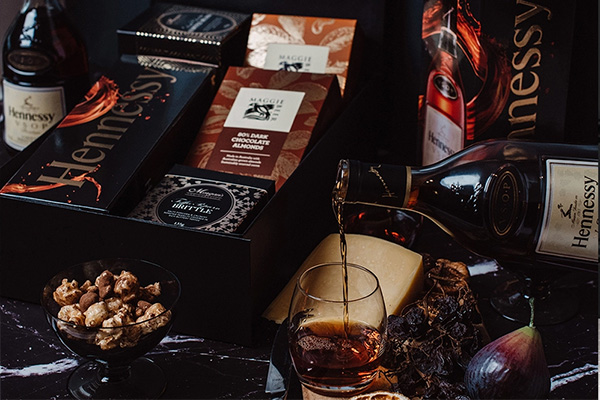 Discover His Passions For The Ultimate Gift
What presents do guys like? Sometimes we think it's one of those mysteries in life that will never be solved. Even worse are those men who have everything because when they see something that's cool or new, they just buy it! When it comes to their birthday, Christmas, or Father's Day, we are all left high, dry, and empty-handed.
Before you throw up your hands in frustration, you're in exactly the right place to find a gift for your guy with our mens gift ideas. The team at The Hamper Emporium have accepted the challenge to find a handful of incredible ways to gift men with something different and surprising. Add these present ideas to your list, and you can out-do yourself each and every special occasion.

Once you've stocked up on ideas for gift boxes for men in your life, you can sit back and relax. After all, we think the best part about giving 'man gifts' is seeing him thrown completely off balance. Watch his cheeky face light up when you present him with something he didn't even know he needed. Just in time for Father's Day!
Why Are Men Sometimes So Difficult To Buy For?
It's no secret that gifting a man is problematic because, in most cases, we're completely in the dark about what to give them. It can feel like all those gender stereotypes are accurate, and they just don't appreciate the same things as women. It's not that men don't like anything, but they can be pretty useless at articulating exactly what they want! They have narrower interests too, and generally don't dabble. When men have a hobby or pastime and throw themselves into it wholeheartedly, including buying everything they need.
Finding gift inspiration for men may be a different dynamic, but that doesn't mean you need to resign yourself to boring gifts! You know your man best, so take your pick between a pampering men's box, a craft beer gift delivery, or a gourmet food hamper. Discover what type of gift ticks all his boxes.
Gifts For The Man Who Has Everything And Wants Nothing
There's always one man in your friends and family group who appears to have it all. Finding gifts for men who don't need anything can feel impossible. The trick is finding something unexpected and robbing him of the chance to buy it himself. It can be quirky, one-of-a-kind or totally impractical, but we assure you it will be highly memorable. If you want to help him expand his horizons and give him an experience to remember - here we go!
Let Loose With Fun Gifts
If you don't want to overthink things, then go the fun, novelty route. It's much easier since you only need to know where his funny bone is! Guys love gag gifts, especially if they're useful or are an inside joke between you. Indulge his hilarious taste and think about the experience you want him to have. They can all spread a little happiness and knee-slapping fun, and you get to enjoy yourself too. Laughter is, after all, the best gift you can give!
Take It To The Open Road
For nature or sports fans who already have all the shiniest gadgets around, turn to the great outdoors. It's not only grounding, it's just plain fun to embark on an exciting surprise adventure. Arrange for a day's country hike or road trip and extend the excitement by booking an overnight stay or arranging a campsite for the night. You can keep it simple with a delicious gourmet picnic hamper or go all out with glamping or a 5 star hotel.
Go Bold With Beer
For most men, you really can't go wrong with a beer hamper, and it usually makes its mark in his man cave. But don't stop at the usual 6-pack of his favourite brew. There are plenty of clever gift ideas for beer lovers and quirky gizmos they'll use and appreciate. You can pair it with a craft beer collection from Australia's most-loved breweries so he can take a drinking tour without leaving home. He'll soon be cracking open a cold one with glee.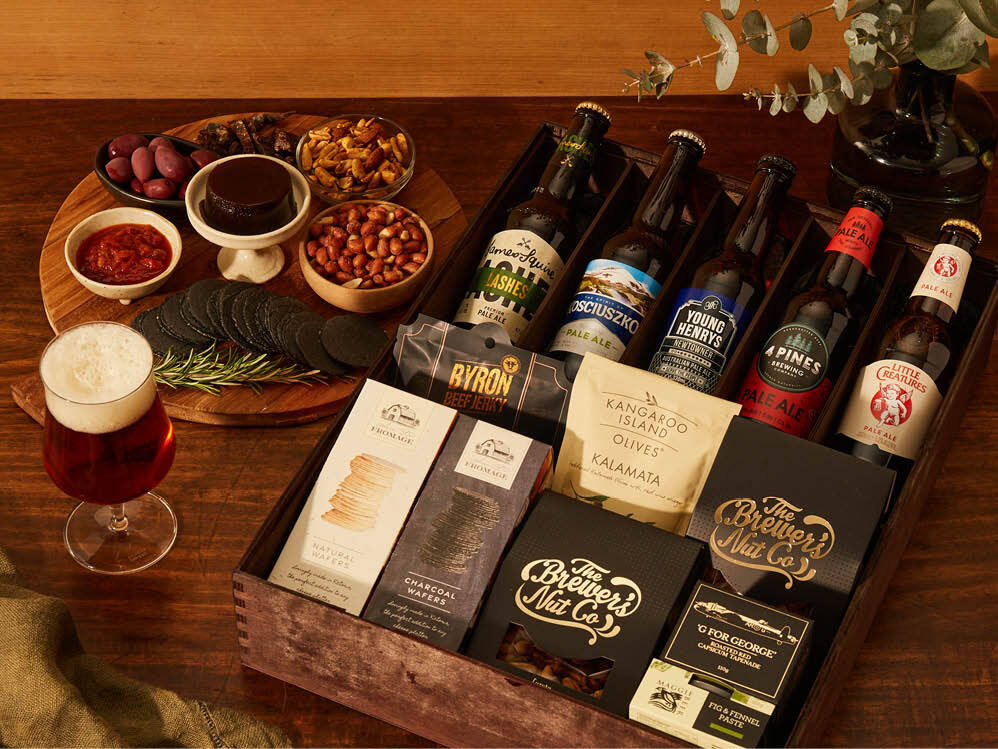 Practical Is Often Perfect
Some of the best ideas are practical gifts for the man who has everything. That's because men are known for being doers. Think about the activities or hobbies he enjoys and go for a complete gear refresh or a new take on essential tools. Things that make life easier are always a plus for men. It doesn't even have to be sophisticated. As long as it gets the job done within a fraction of the time, it'll be a worthwhile addition to their lives.
Treat Him To Little Luxuries
For the sophisticated guy that doesn't impress easily, go with unique luxury items. These could be small branded items or limited edition gifts that show just how much effort you put into the surprise. Spirit hampers with whisky or cocktails are a wonderful idea. Give the gift a more meaningful touch by personalising it or creating a truly luxury experience for him with an indulgent gift. Make his life even more awesome, whether it adds to his tools collection for the barbie or adds a creative cocktail mixology kit to his bar.
Say It With Experiences
Every man deserves a short break, which is why adventure experience gifts are sure to be a hit. Whether he's a seasoned fisherman or a novice thrill-seeker, these gifts for the impossible man bring much more than just material things. With tons of exciting ideas to try, experience-driven gifts are fun and memorable. From a relaxed wine or brewery tour to a good old fashioned adventure in the skies, there will be something to make him grin.
Pamper Him With Products
A cool and useful gift most men don't buy themselves is a sensational grooming gift. We're talking luxury products and the best skincare ranges, with fragrances to make him smell irresistible. High-quality, indulgent men's pamper products help guys perfect their daily routine and also gives them a confidence boost. A decadent pampering hamper for him packed full of goodies is an ideal choice when you want to spoil him. He'll secretly absolutely love it!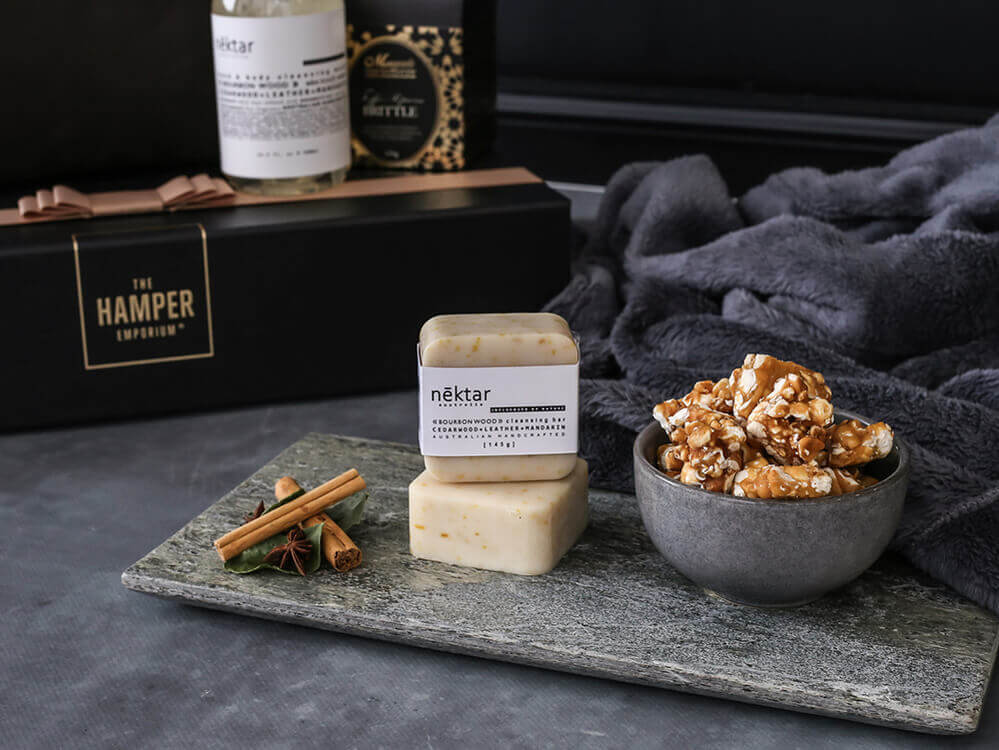 Browse The Hamper Emporium For What To Gift A Man That Has Everything!
With Father's Day on the horizon, now's the perfect time to put some of your new ideas into action. If you want to add that extra touch, our luxury men's hampers are decadent and oh, so versatile. Add in your own personal Father's Day gifts, pack one for a picnic, deliver it to their door or round off a perfect day with a gourmet feast to share.
Our entire hamper range is designed to add some special TLC and show you care. Men need spoiling, and our sensational hampers are chock full of indulgent treats that will blow him away. If you can't choose between pampering and beer, then let some premium wine or bubbly champagne tickle his fancy! He will love any kind of pamper man box that soothes away his stress with a host of tempting delights. So will you!