'Will You Be My Bridesmaid?' Proposal Box Ideas
Author: Michelle Richards Date Posted:20 May 2021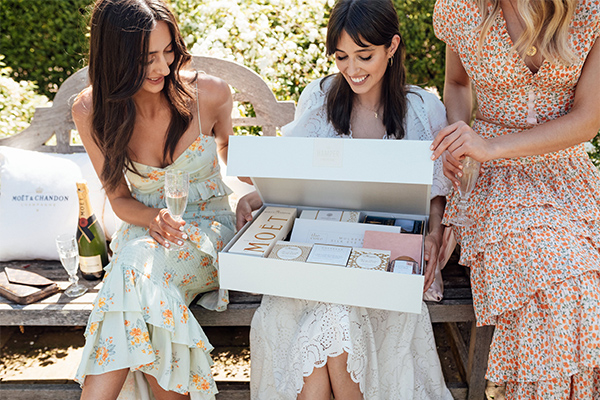 Is It Time To Pop That Little Question To Your Best Friends?
Whether you've been besties all your life or they're much-loved family members, your bridesmaids-to-be are special women who mean the world to you. You've already shared countless amazing adventures, with unforgettable memories through all of life's ups and downs, so asking them to be your wing-women for your wedding should be an exciting milestone and a moment to remember.
Bridesmaid gifts offer a unique way of popping that thrilling question and expressing your happiness and love when you ask your friend to be your bridesmaid. You can go all out with luxurious coordinated bridesmaid proposal gift boxes, choose something small and meaningful for each bridesmaid, or make your invitation informal and fun. Your maid of honour typically receives a more lavish gift than the others, so deciding how much to spend on your bridal party gifts overall is an important part of planning your wedding. The main thing is choosing a gift that makes them each feel special when you ask them to stand by your side at your wedding.
At The Hamper Emporium, we love everything to do with weddings and bridal parties. One of our favourite ideas for ways to ask a friend to be a bridesmaid is to surprise them with lovely bridesmaid proposal boxes brimming with personalised gifts they'll adore. From sweet treats and bubbly to makeup and useful accessories, there's a whole host of choices. We'll share our ideas on how to surprise a bridesmaid-to-be with something sensational on any budget!
Will You Be My Bridesmaid Gifts Are An Important Touch
Although it's a relatively new tradition, bridesmaid proposal box ideas are gaining in popularity because they're so much fun. It's not a definite 'must-do', but it's a lovely thought and makes it even more exciting for your bridesmaids. A gift, however small, makes the experience of being asked even more special. After all, it's a once in a lifetime moment!
Everyone knows it's an honour to be chosen to be a bridesmaid, but the role is also an important one. It requires a big dose of humour, dedication, a never-ending supply of emotional support and quite a bit of effort. In the lead up to the big day, your maid of honour and your bridesmaids will plan your wedding shower and help you hunt for that perfect dress, hairstyle and accessories. They'll attend rehearsals, help plan speeches, coordinate with the wedding planner, and handle all your last-minute panic attacks!
On the day itself, they'll be right by your side, helping with every detail, so you don't need to worry about anything. They'll remember the little things, remind you to eat and drink, and even keep the party going long into the evening. Every one of your bridesmaids is going to be a godsend, so giving thoughtful gifts at the start of your special journey is a wonderful touch.
The Best Bridesmaid Box Ideas - From Simple To Sensational
There are so many fabulous options you can choose to gift these special ladies in your life. If you want to keep it simple, you can opt for anything from a cute surprise proposal card to a colourful personalised helium balloon. There are lots of small accessories you can buy with the word 'Bridesmaid' on or 'Will you help me tie the knot?' too. A gift set of spa essentials, jewellery, perfume, chic clutch bags, and wine glasses are all popular bridesmaid gifts. A spa pamper hamper or a beautiful gourmet food and wine hamper filled with their favourite treats makes a wonderful gift box for bridesmaid proposals.
What Do Bridesmaids Really Want For Gifts?
Ask any woman what is the best bridesmaid gift they've received and, hands down, she will say it was something that recognised her personally rather than the wedding theme. While giving a matched gift themed to suit the wedding, or giving the same gift to all your bridesmaids, might seem like a good idea, it doesn't recognise the important women that you've asked to stand beside you on your wedding day. Selecting a gift that suits your bridesmaids' personalities and preferences but also follows a theme is easy with gourmet or pamper bridesmaid gift boxes. You can mix and match with their favourite style of wine, choose something different for savoury or chocolate lovers, or choose to give a gift box with a candle and robe if you know that's a gift one of the bridesmaids would prefer.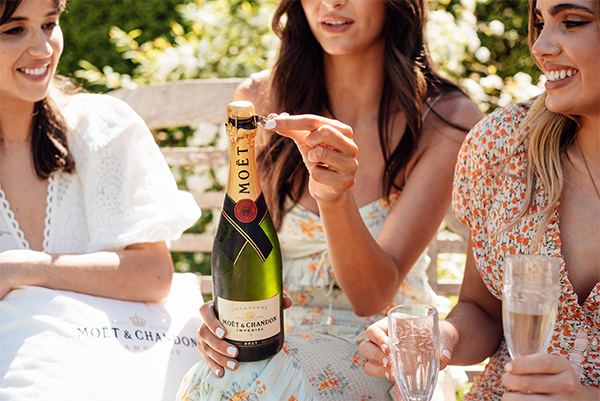 When To Give Bridesmaid Gifts?
Bridesmaid proposal gifts are given when you pop the question and ask your friend to be in your wedding party, while a traditional bridesmaid gift is given closer to the wedding. You might choose to give each friend a small proposal gift individually when you ask them to be your bridesmaid, and then save your luxury gift until you can treat them all to say thank you.
Most brides choose to give their bridesmaids gifts at the end of the rehearsal dinner or at a dedicated bridesmaid party. If getting great photos of the gift opening as part of the wedding rehearsal is important (and it should be!) then you'll love the gorgeous gold ribboned keepsake gift boxes that The Hamper Emporium uses throughout our hamper range. For that extra attention to detail when planning your wedding, you can request a custom ribbon to match your wedding colours.
Stunning Will You Be My Bridesmaid Boxes Australia Style
Getting pampered has long been a custom that both you and your trusty bridesmaids can enjoy through the whole journey from engagement to wedding. There's no better way to ask them to be part of your bride tribe than with gorgeous pampering gift boxes.
Our 'will you be my bridesmaid' gift box ideas include chocolate hampers packed with all kinds of indulgences and irresistible champagne gifts with treats galore. There are delicious gourmet food & wine options for bridesmaids who love to graze and fabulous cocktail kits to mix and share.
If you're looking for something that extra bit special, we're ready and waiting to help. Each of our luxurious, decadent bridesmaid boxes are beautifully packaged and include awesome pampering products of every kind. All delivered free Australia-wide to their doorstep for the ultimate element of surprise! And, of course, we don't want the men to miss out. We also have a range of great hampers that make the perfect groomsmen boxes for the male members of your wedding party.