What Are the Best Mother's Day Gift Hampers in Australia?
Author: Emily McWaters Date Posted:26 April 2019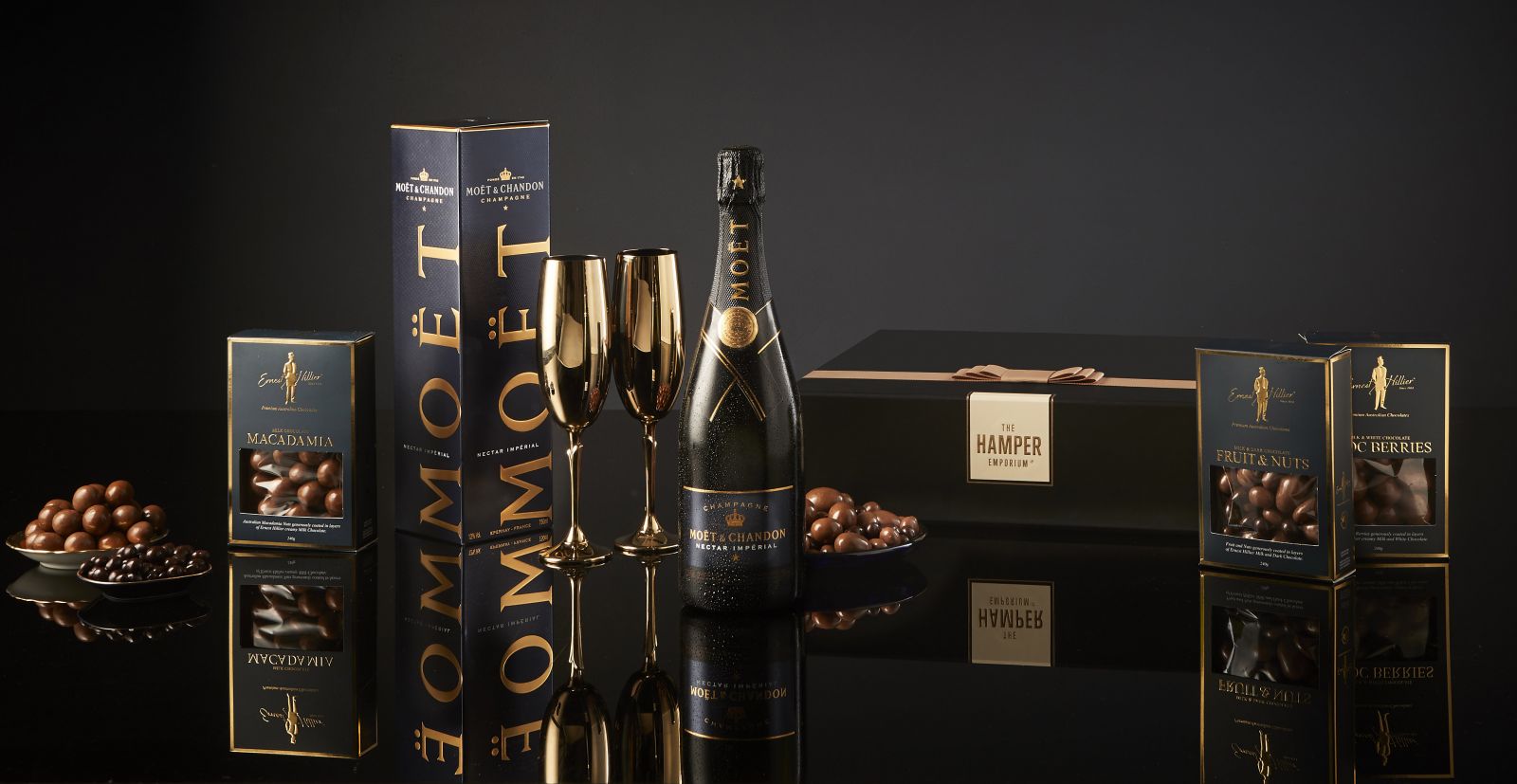 We love nothing more than creating Australia's best Mother's Day gift hampers here at The Hamper Emporium. As Australia's leading gift hamper company, we're so very proud of our custom designed gift hampers, our exclusive range of gifts for women, and the most exquisite selection of gifts and gourmet fare, with something for every mum and every recipient.
What Is The Best Mother's Day Hamper At The Hamper Emporium?
The best Mother's Day Hamper at The Hamper Emporium will be a different selection for each mum, after all - no mum is the same, every one is unique, and every one has different tastes, and different preferences, which is why we have such a huge selection of gifts for Mother's Day to choose from. When it comes to selecting the best Mother's Day hamper however, we love our Moet Gift Hampers. Featuring a world-class bottle of Moet and fabulous gourmet nibbles, when you choose one of our Moet hampers for her, you can't go wrong.
Mums who love gourmet foods will certainly appreciate a nice gourmet hamper from the Hamper Emporium and our Moet Hampers specifically. Inside our gourmet hampers, your mum will find delicious brands such as Baylies Epicurean Delights, Gourmet Regional, L'Orto di Franco, Byron Bay, and Kangaroo Island Produce. There are also some nibbles from Morgan's, which provide some easy-eating treats for your mum's special day.
Do Gift Hampers Make An Acceptable Mother's Day Gift Idea?
Our customer service team are often asked whether sending mum a gift hamper is an acceptable choice as a Mother's Day gift, and without a doubt, we believe a Mother's Day hamper is the best present any mum could wish to receive. We're not just saying that because we're Australia's leading gift hamper online store; we're saying that because over a decade of experience has shown us time and time again, just how much joy can be had from receiving a beautifully presented gourmet gift hamper for any special occasion.
Think about all the Mother's Day presents your mum has received in the past. Pyjamas? Flowers? Chocolates? Of course she has, every mum has. But what if there was a better way. A way where mum wouldn't just receive a last-minute selection from the local department store, but instead she'd receive world-class products delivered directly to her door with unforgettable beauty and flavours and nourishing skincare and all the goodies mums will love.
Why Choose A Present For Mum From The Hamper Emporium?
Here at The Hamper Emporium we're different. In the best of ways. We're leaders in the field of gourmet gift baskets, and we've brought smiles to the faces of over 200,000 customers making us one of Australia's most successful gifting companies. Our founder has been working with gourmet food brands well before founding The Hamper Emporium, and it's her expertise in finding the most beautiful products, working with world-leading brands and sourcing exclusive deals that help us outshine our competition every time.
Every part of our process is streamlined and focused on making our customers happy. Whether it's our customer who's placing the gift hamper order, or the recipient about to be overjoyed with gorgeousness, every part of our ordering and delivery service is carefully monitored to ensure happiness all round.
From sourcing the products, to crafting custom delivery boxes, handmade hamper boxes, right through to working with Australia's biggest delivery services to ensure timely arrival. Unlike other gift hamper companies, we're the experts in style, luxury and professionalism.