Where to Buy Mother's Day Hampers?
Author: Emily McWaters Date Posted:26 April 2019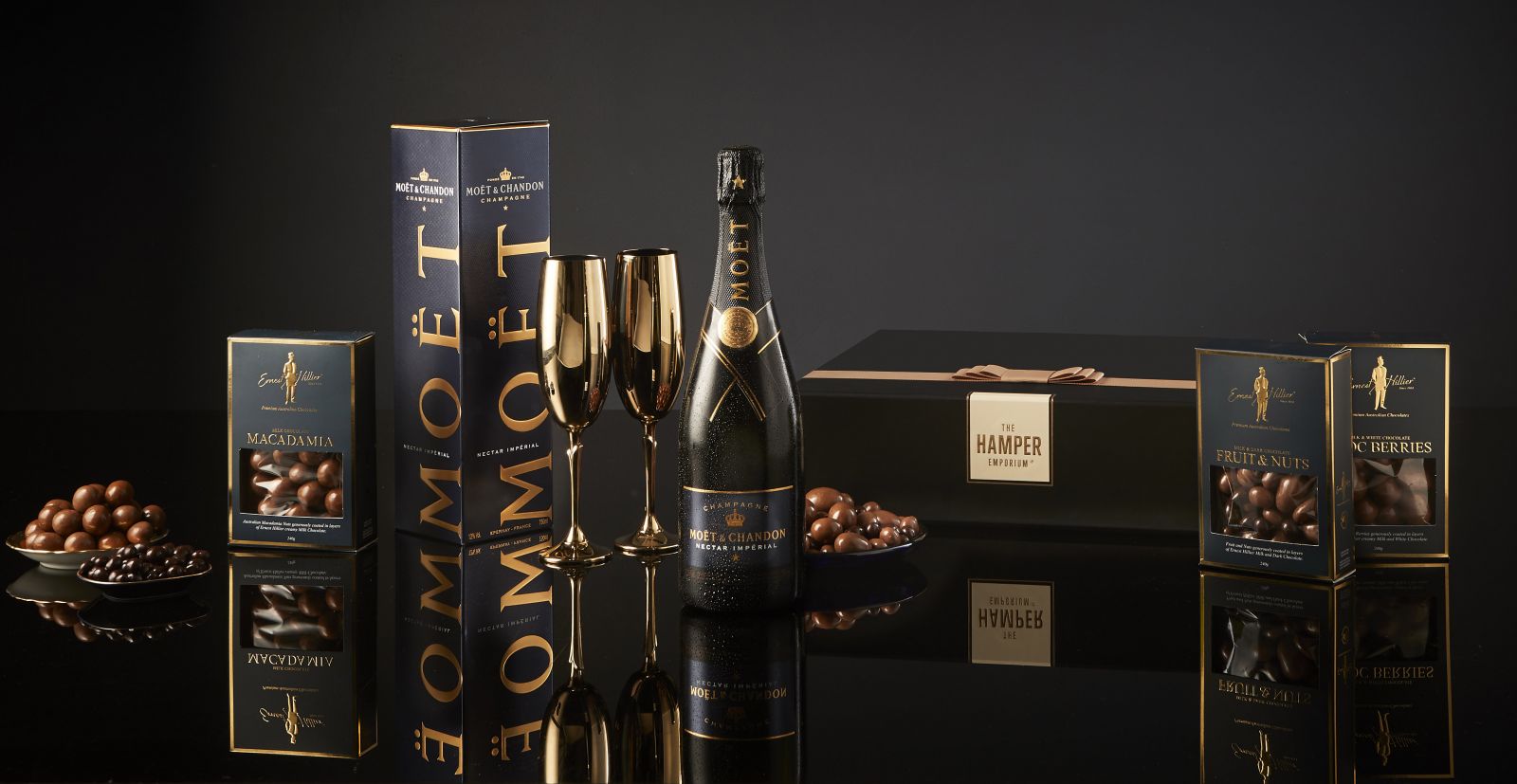 When you want to make sure you have the right Mother's Day gifts for your mum's special day, there is only one item you must get: a beautiful gift basket from The Hamper Emporium. With our Australian Mother's Day hampers, you can give your mum various Mother's Day gifts she likes, without having to leave your home! Curious how it all works? Check out the information on our Australian Mother's Day hampers below!
How Can I Order One of the Australian Mother's Day Hampers from The Hamper Emporium?
The Hamper Emporium makes ordering easy by listing all of our Australian Mother's Day hampers online; this means you do not have to leave your home to get your mum a great gift! To obtain one of these Australian Mother's Day hampers, simply use our convenient online ordering system.
When you have found one of our hampers for Mother's Day that is perfect for your mum, add the gift basket to your cart by clicking on the appropriate button. Then, head over to your cart and follow the instructions on your screen to checkout. Once you have checked out, we have received your order and will deliver on your or your recipient's doorstep.
What Are the Benefits of Buying Hampers for Mother's Day Online?
There are many benefits to get when you buy your hampers for Mother's Day online, the biggest advantage, of course, is gaining access to our range of exclusive women's gifts that will be delivered to Mum's door with FREE Shipping!
When you shop for your hampers for Mother's Day at The Hamper Emporium, you do not need to leave your home at all. Everything happens through our convenient ordering system. So, all that is required is an internet connection and a few clicks on your mouse button.
Another advantage of buying your Mother's Day gifts online is a larger gift variety! When you shop for Mother's Day gifts in regular stores, you will often find your options to be quite limited; this leads you to visiting many stores until you come up with something good (hopefully!). At The Hamper Emporium, you will find the best Mother's Day gifts in one convenient place, all with just a few clicks.
The Hamper Emporium also takes care of the presentation of your Mother's Day presents. Each of our Mother's Day presents is delivered in a keepsake box; this means you do not have to mess around with gift wrap to get your stunning gift ready.
These are just some of the reasons why you should choose The Hamper Emporium for all your Mother's Day presents. Of course, there are many other reasons, of which we are sure you will discover when you see how packed full of delicious gourmet treats and exclusive brands our hampers are.
Won't I Spend More on Delivery Compared to Buying My Mother's Day Presents from a Regular Store?
No, because The Hamper Emporium has you covered there as well! To reward customers for choosing our selection of gift baskets, we provide each customer with free standard delivery for their hamper. So, you do not have to pay anything for delivery.
Customers who want to use the free delivery option can select this option during the checkout process. When you look at your delivery options, you will notice there are additional delivery options available. The Hamper Emporium provides these extra delivery options to customers who need their hamper quicker; for example, when you have forgotten to buy your mum a gift and Mother's Day is quite close. Therefore, anyone who needs their hamper a little faster could benefit from these options too.
Can I Customise a Gift Basket for My Mum at The Hamper Emporium?
Gifts should always be personal and from the heart, no matter which special occasion you are buying a gift for. This is one of the reasons why The Hamper Emporium provides its customers with loads of customisation options.
One of the customisation options available to customers is a gift card. Customers can add their personal message during the checkout, after which we apply it to the card. Customers can choose between the gold card or the Mother's Day gift card; this to ensure the card matches the occasion. Naturally, the gift card is also provided for free by The Hamper Emporium.
To find a gift basket that suits your mum and her personal preferences, we suggest heading over to our Mother's Day catalogue. Our catalogue for Mother's Day can easily be reached from the main menu and features countless suitable gift options for mums across Australia!
Could you use some help finding a gift for your mum? Feel free to get in touch with our helpful team, who will be more than delighted to help you choose something.